Congressman Bennie Thompson (D-MS 2)
A hearing on the Biden Administration's handling of the Southwest border went off the rails Wednesday after Mississippi Congressman Bennie Thompson, a Democrat, said "extreme MAGA Republicans" were wasting time on border security investigations.
On Wednesday, the U.S. House Committee on Homeland Security held a hearing aimed at investigating how the "open border policies" of President Joe Biden and Secretary Alejandro Mayorkas have advanced cartel crime in American due to lack of controls at the Southwest border.
Congressman Bennie Thompson, a Democrat representing Mississippi's 2nd Congressional District, was the chairman of the Homeland Security Committee when his party held the majority in the House. Now, the Committee chairman is Republican Congressman Mark Green of Tennessee.
In his opening statement at the hearing, the ranking Democratic member of the Committee said since Republicans took over, the Homeland Security Committee has wasted time on "so-called investigations," calling the hearing and the Committee's recent effort a "political stunt hatched in backrooms so extreme MAGA Republicans can exert power over the Speaker."
"Today's hearing is yet another stunt to appease that crowd who are demanding the impeachment of someone, anyone at all. The same goes for the shame 'report' we're hearing from the press that Republicans plan to release today," Congressman Thompson said.
That report, found here, delves into an investigation of Secretary Mayorkas' dereliction of duty and the Biden Administration's failure at the Southwest border, according to Chairman Green.
Congressman Thompson said Democrats have not reviewed the report but added that if the report is anything like others of late, it will be "rife with errors and full of extreme MAGA rhetoric masquerading as fact."
Thompson went on to say that Republicans are "stuck in a Southwest border Groundhog Day." He said a variation of the day's hearing has been held nine times.
"The fact is that the [Biden] Administration plans to address the challenges at our Southwest border and are working," Thompson said, adding that President Biden and Secretary Mayorkas' efforts are paying off.
Following Chairman Green and Ranking Member Thompson's opening statements, the witnesses appearing before the Committee were provided time for their opening remarks. Among them was former Drug Enforcement Administration special agent Derek Maltz.
Maltz told the Committee that the current border policies are placing every American at risk.
"The Mexican cartels are taking over and taking advantage of the vulnerabilities at the border but they're working with Chinese trans-national criminals at levels we've never seen in the country," the 28-year federal agent said. "They're operating with no fear."
Maltz gave a passionate recitation of data related to what he called a "tsunami" of border crossings that are overwhelming both federal and state law enforcement while also pointing to the rise in fentanyl access and deaths. He said the drug is flowing across the border and into communities across the nation.
"You don't have to be a border expert, an immigration expert to understand that the [Biden] Administration's policies related to the border are a recipe for disaster," Maltz said, adding, "And I'm not a MAGA lunatic, OK."
Maltz said without border security we have no country. He addressed Congressman Thompson, a move that is beyond normal decorum.
"For the ranking member, sorry we're wasting your time," Maltz said to Thompson in conclusion.
Congressman Thompson then interrupted Chairman Green, saying, "Hold on a minute," while pointing his finger at Maltz and asking, "Why you reference me?"
Maltz did not back down.
"Because in your opening statement you said that this was a charade, it was a waste of time, whatever words you used, and kids are dying at record levels and I don't appreciate that," Maltz responded.
Congressman Thompson tried to respond but Chairman Green said the ranking member was not recognized. Green later told the witnesses that comments should be directed to the chair.
Congressman Glenn Ivey, a Democrat from Maryland, took issue with the exchange.
"I appreciate that comment, but I really want to raise a point of order," Ivey said to Green. "I don't think I've ever seen a witness personally attack a member like that at a hearing."
Chairman Green then cut off Ivey and gave Maltz suggested ways of how to say what he said without directly addressing a member of the committee. Congressman Troy Carter, a Democrat from Louisiana, did not like that approach either, asking, "Shouldn't our role be to discourage disrespectful behavior instead of coach how to do it more appropriately?"
Green reiterated his statement that comments should be directed to the chair and there are subtle differences, saying in example that a witness can say, "Secretary Mayorkas lied," but it is inappropriate to say, "Secretary Mayorkas is a liar."
Congressman Dan Bishop, a Republican from North Carolina, said Congressman Thompson disrespected the witness in his opening statement.
"At the outset, the ranking member said he was embarrassed that we would undertake this hearing, that it was so worthless that it was embarrassing to him. That witnesses responded to that because it was an attack on that witness," Bishop said.
You can watch the day's hearing below.
About the Author(s)
Frank Corder
Frank Corder is a native of Pascagoula. For nearly two decades, he has reported and offered analysis on government, public policy, business and matters of faith. Frank's interviews, articles, and columns have been shared throughout Mississippi as well as in national publications such as the Daily Caller. He is a frequent guest on radio and television, providing insight and commentary on the inner workings of the Magnolia State. Frank has served his community in both elected and appointed public office, hosted his own local radio and television programs, and managed private businesses all while being an engaged husband and father. Email Frank: frank@magnoliatribune.com
More From This Author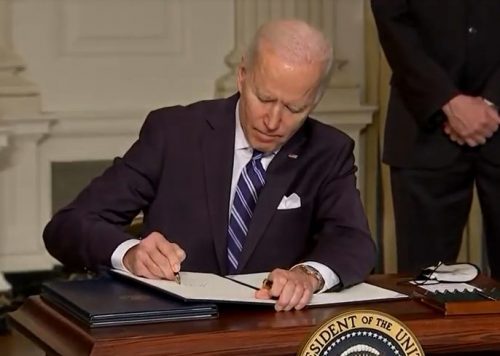 Next Story