President Joe Biden announces new actions to lower healthcare costs, Friday, July 7, 2023, in the East Room of the White House. (Official White House Photo by Adam Schultz)
Mississippi's 2nd District Congressman Bennie Thompson, the lone Democrat representing the Magnolia State, welcomed the news from the White House on Wednesday. All Republicans in the Mississippi Delegation have repeatedly voiced their opposition to the federal debt forgiveness.
The Biden Administration has released the state-by-state numbers for their latest efforts regarding federal student loan forgiveness. In total, nearly 804,000 borrowers owing $39 billion will see their debts automatically discharged as the U.S. Department of Education makes adjustments to the Income-Driven Repayment (IDR) plans.
Borrowers are eligible for forgiveness if they have accumulated the equivalent of either 20 or 25 years of qualifying months depending on their loan type and IDR plan. The Biden Administration says it seeks to ensure all borrowers have an accurate count of the number of monthly payments that qualify toward forgiveness.
"My Administration is delivering on that commitment. Starting today, over 800,000 student loan borrowers who have been repaying their loans for 20 years or more will see $39 billion of their loans discharged because of steps my Administration took to fix failures of the past," President Joe Biden said on Friday. "These borrowers will join the millions of people that my Administration has provided relief to over the past two years – resulting in over $116 billion in loan relief to over 3 million borrowers under my Administration."
According to the White House, eligible borrowers were notified by the Department of Education starting last Friday that they qualify for forgiveness without further action on their part. Discharges begin 30 days after those emails were sent. If borrowers wish to opt out of the forgiveness plan, they are encouraged to contact their loan servicer during that 30-day period.
In Mississippi, the White House says 9,480 residents owing over $450 million are eligible for the student loan forgiveness under the parameters set forth by the Biden Administration. That number equates to an average debt discharge per Mississippi borrower of roughly $47,500.
Congressman Bennie Thompson, a Democrat representing Mississippi's 2nd District, said in a statement on Wednesday that he appreciates the Biden-Harris Administration providing the debt "relief."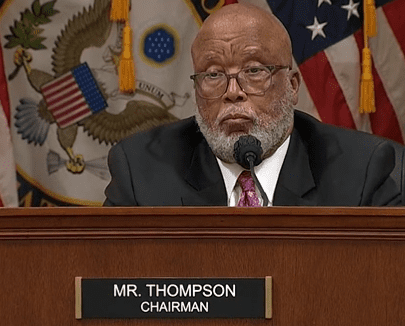 "I want to express my appreciation to the Biden-Harris Administration for their commitment and dedication to aiding in the relief of student loan debt for millions of Americans," Thompson said. "Of the 804,000 borrowers, 9,480 are receiving student loan forgiveness in Mississippi. As the only member of the Mississippi Delegation who supports student debt forgiveness, I am committed to this cause and look forward to any future initiatives that may come up."
As Thompson notes in this statement, he – the state's lone Democrat in Congress – is the only federal official from the Magnolia State supporting student loan forgiveness. All other members from Mississippi, including both U.S. Senators and the other three Congressmen – all Republicans – have voiced their opposition to the move since the Biden Administration first began its push early in the President's term.
This latest effort to provide debt forgiveness comes after the U.S. Supreme Court ruled that the Biden Administration's use of the 2003 Higher Education Relief Opportunities for Students Act, or HEROES Act, provided no authorization for the student loan debt forgiveness plan they put forward that would have allowed over $400 billion in debt discharge for nearly 43 million Americans.
Writing for the majority in the 6-3 decision by the U.S. Supreme Court, Chief Justice John Roberts wrote that precedent "requires that Congress speak clearly before a department secretary can unilaterally alter large sections of the American economy." Roberts went on to say that one branch of government was "arrogating to itself power belonging to another."
About the Author(s)
Frank Corder
Frank Corder is a native of Pascagoula. For nearly two decades, he has reported and offered analysis on government, public policy, business and matters of faith. Frank's interviews, articles, and columns have been shared throughout Mississippi as well as in national publications such as the Daily Caller. He is a frequent guest on radio and television, providing insight and commentary on the inner workings of the Magnolia State. Frank has served his community in both elected and appointed public office, hosted his own local radio and television programs, and managed private businesses all while being an engaged husband and father. Email Frank: frank@magnoliatribune.com
More From This Author
Previous Story