Rep. Shanda Yates, I-Jackson, presents legislation in House Chamber at the Mississippi Capitol, Tuesday, Feb. 7, 2023, in Jackson. (AP Photo/Rogelio V. Solis - Copyright 2023 The Associated Press. All rights reserved.)
The freshman House District 64 lawmaker, now an Independent, is challenging the residency of both Democrats certified by their state party.
State Representative Shanda Yates has filed residency challenges in Hinds County Circuit Court against two Mississippi Democratic Party candidates seeking to run for House District 64.
Yates, a first-term legislator, switched to be an Independent in January 2022, leaving the Democratic Party. She said at the time that her decision to leave the party "was made because I felt that it was the only option I had to remove myself from a toxic situation." Yates went on to say that certain members of the House Democrat Caucus and the state party made it clear that she was not wanted within their ranks.
Two Democrats filed to challenge Yates in the 2023 election – Angela Grayson and Kia Jones. Both candidates were certified to run by the Mississippi Democratic Party despite questions about their residency raised by Yates to the Democratic Party State Executive Committee.
After the party certified both to run, Yates' recourse was to seek a legal remedy. Her petitions before the Hinds Circuit Court outline those objections and asks for both candidates to be disqualified from running for the House District 64 seat this election cycle.
According to the Mississippi Constitution, no person shall be a member of the House of Representatives who shall not have been a resident citizen of the state for four (4) years, and within the district such person seeks to serve for two (2) years, immediately preceding the election. This statute is the basis for Yates' challenge of Grayson.
Court filings show that Yates claims that Grayson failed to establish residency in House District 64 for the requisite two-year period. The petition states that Grayson has been an active voter in House District 71, not 64, voting on four occasions during the past two years in the precinct related to her prior address. Two of those votes reportedly came after moving to her current address in May 2022.
"By voting in Precinct 71 on these four occasions during the past two years, the Respondent has absolutely negated her claim that she has been a resident of House District 64 during the required two-year time period to qualify to serve as that district's state representative," Yates' petition against Grayson states.
Yates goes on to argue that the only conceivable alternative position to keep Grayson's candidacy intact would be for her to admit that she committed election fraud by voting at the precinct related to her prior address in House District 71 on at least four recent occasions while she was no longer a resident of that precinct or district. Such would be a disqualifying offense.
As to Jones, Yates' petition to the Hinds Circuit Court challenges her candidacy based on the claim that Jones has not been a qualified elector for the county, municipality and voting precinct of her residence for the required 30 days per statute. Jones, Yates claims, was not registered to vote at her current address, or any address within House District 64, on the February 1st candidate filing deadline date.
Jones' filing with the Mississippi Democratic Party State Executive Committee claims she moved to her current address on January 7, 2023 – less than 30 days from the February 1st filing deadline. To be able to register to vote under a new address, residency of 30 days is required, thus as Yates states, Jones would not have even been able to register to vote until February 7th. This would mean Jones would not have been a qualified elector in House District 64.
Even if Yates' petitions against the two Democrats are successful, she will still have an opponent in the November General Election as Amile Wilson, a Republican, has been certified to run for the seat and is unopposed in the GOP Primary.
About the Author(s)
Frank Corder
Frank Corder is a native of Pascagoula. For nearly two decades, he has reported and offered analysis on government, public policy, business and matters of faith. Frank's interviews, articles, and columns have been shared throughout Mississippi as well as in national publications such as the Daily Caller. He is a frequent guest on radio and television, providing insight and commentary on the inner workings of the Magnolia State. Frank has served his community in both elected and appointed public office, hosted his own local radio and television programs, and managed private businesses all while being an engaged husband and father. Email Frank: frank@magnoliatribune.com
More From This Author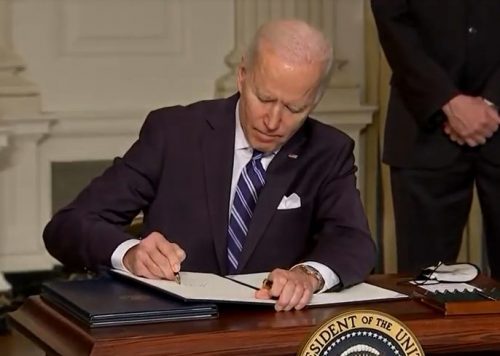 Previous Story