The Morning 'Sip is a rundown of the latest stories from across Mississippi and beyond. So grab a cup of coffee, sink back in your chair, and take a trip through the events that got our attention this week.
Presley Suggests that Gov. Reeves Aint Nuthin' But a Hound Dog
Last Friday, Brandon Presley shared with Magnolia Tribune readers a story about his cousin Elvis. Yesterday, Presley announced he was running for governor as a Democrat. In making his big announcement, Presley took a page out of the King of Rock-n-Roll's song, all but calling Gov. Tate Reeves a hound dog.
The playbook appears clear from Presley's announcement video, and candidly, from the narratives that have been driven by aligned interests. Democrats do not intend to make the 2023 election cycle about individual policies, or even about Party brands. Instead, the approach will center on accusations of corruption among the current crop of Republican leaders.
Fair or not, it is actually smart politics. Mississippi leans heavily conservative when it comes to desired policy outcomes. And while Presley may be a Yellow Dog Democrat throwback, the national Democratic Party brand has moved far from those roots. The label has not been able to scratch on a statewide basis for quite a while. So questioning integrity may be the best of some bad campaign options.
At the center of these attacks will, no doubt, be the TANF scandal. The people responsible for bilking the welfare program should, and will, wind up in jail for a very long time. Some people, who did not commit actual crimes, will end up having to repay money they received as part of the boondoggle. What remains to be seen is if the public can be convinced that the whole sordid affair was a grand conspiracy—one that should be hung around the necks of everyone in power.
When I practiced law, a conspiracy claim required evidence. We will see if that holds true in politics, too.
My suspicion is that Presley, who is a gifted "aw-shucks" politician, will fall short of the mark. Name ID and money will be a problem. So will the D. One obvious wildcard is whether the Governor draws a primary opponent and how that could change campaign dynamics. The good news for Presley is that stepping up to the plate and losing could still result in an appointment within the Biden administration. I would not be surprised if that was a big part of his calculus.
One beneficiary of his announcement is Mandy Gunasekara, who earlier this month qualified to run for Presley's current seat on the Public Service Commission. Gunasekara is a sharp, young politico who served as Chief of Staff at the EPA during the Trump administration. She is, at least for now, the frontrunner for the Northern District seat that Presley is vacating.
To Recall or Not to Recall
Earlier this week, State Rep. Shanda Yates (I-Jackson) moved a bill out of the House Judiciary B Committee that would have provided a procedure for recalling municipal elected officials (HB 370). Given where Yates lives and how embattled Jackson Mayor Chokwe Lumumba has become in recent months, many insiders started referring to it as the "Lumumba bill."
It's not clear that was Yates' actual intention, but the perception hurt what would have otherwise been seen as a "good government" type bill. After all, the law already includes a recall procedure for county elected officials. Most citizens also like the option of being able to recall a politician if they do something truly goofy. But the bill ended up getting tabled on the floor of the House after it created a brouhaha between members who saw it as an attack on the Jackson Mayor.
Dispatches from Washington
Last week, I wrote about the melee in D.C. over the next Speaker of the House. At the time, Kevin McCarthy had not yet crossed into the promise land. Early Saturday morning, on the 15th ballot, he became Speaker.
Magnolia Tribune published two pieces from different points of view over what unfolded. My colleague Frank Corder took the position that the Speaker's race should not be pigeonholed as dysfunction. Contributor Sid Salter largely took the opposite view.
At the risk of sounding like Soggy Sweat, I agree with both of them. (If you're not familiar with Mr. Sweat's famous "Whiskey Speech," educate yourself). How is that possible, you say?
It is a matter of historical truth that Speaker races in modern politics do not take multiple ballots. The last time a race required more than one ballot prior to McCarthy's election was 1923. That race was completed in 9 ballots.
The 15 ballots for this Congress were the most since 1859. (For history buffs, that was two years before the Civil War. The most ballots in history were 133 in 1855, also in the lead up to the Civil War. It took two months to elect Nathaniel Banks).
In other words, multiple ballot races are rare and have typically occurred in times of great social unrest. I promise, Kevin McCarthy did not view his 15 ballots as a high-browed exercise in democracy. He'd have preferred to be elected on the first go. In this respect, Sid's analysis resonates. But, on the flipside, I think Frank is right to distinguish this from past multiple ballot races. In many ways, the process here was a byproduct of just how tight the margin of control is in the House.
I think Frank's also right to point out that some of the negotiated outcomes are quite good for conservatives, and more generally, for people who think that all of the power in Congress should not be hoarded by leadership. Many of the concessions returned power to rank and file members. For those of us who believe in representative government—a Republic—that's not a bad thing.
In the wake of McCarthy's election as Speaker, committee assignments are being doled out. Mississippi's congressional Republicans stood behind McCarthy throughout. Congressman Michael Guest announced that he has been appointed to serve on Appropriations, the committee responsible for doling out federal dollars. He follows a long line of Mississippians in Congress who have had a hand on the purse strings. This line has often transcended parties and has been about bringing money home to Mississippi.
A Few of My Favorite Things
Our team killed it this week in producing a great variety of news, business and culture coverage, and deep-dive opinion analysis. I'm proud of the work. Here are a few of my favorite pieces we published this week:
About the Author(s)
Russ Latino
Russ is a proud Mississippian and the founder of Magnolia Tribune Institute. His research and writing have been published across the country in newspapers such as The Wall Street Journal, National Review, USA Today, The Hill, and The Washington Examiner, among other prominent publications. Russ has served as a national spokesman with outlets like Politico and Bloomberg. He has frequently been called on by both the media and decisionmakers to provide public policy analysis and testimony. In founding Magnolia Tribune Institute, he seeks to build on more than a decade of organizational leadership and communications experience to ensure Mississippians have access to news they can trust and opinion that makes them think deeply. Prior to beginning his non-profit career, Russ practiced business and constitutional law for a decade. Email Russ: russ@magnoliatribune.com
More From This Author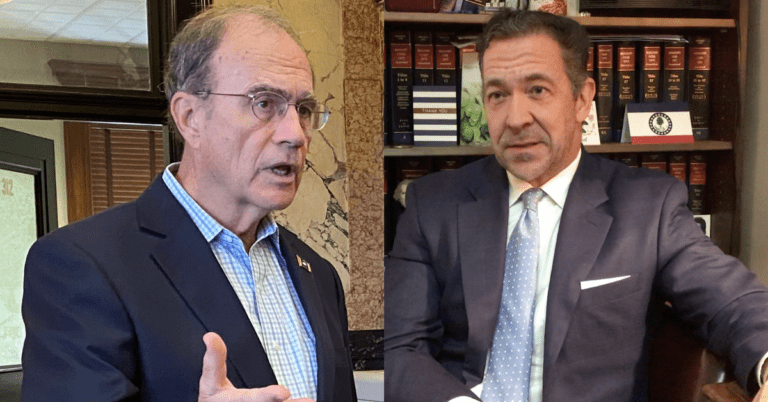 Previous Story
Next Story