The Republican looks to challenge four-term incumbent Democrat Brandon Presley in 2023.
Northern District Public Service Commissioner Brandon Presley, a Democrat, ran unopposed in 2019.  That will not be the case in 2023.
Mandy Gunasekara, a Republican, announced Monday morning that she would be running for the Northern PSC seat, seeking to establish conservative leadership in the northern district.
"Mississippi's history of strong conservative leadership has propelled our state to unimaginable heights," said Gunasekara. "Our commitment to faith, hard work, and conservative values is the source of our strength. Unfortunately, our way of life is under constant attack. As a mother and proven conservative fighter, I intend to work every day to prioritize the needs of Mississippians, protect our way of life, and keep our great state going in the right direction."
Gunasekara enters the race with unquestionable conservative bona fides along with what her campaign believes is the experience necessary to effectively serve on the Mississippi Public Service Commission (PSC). She also has the ability to raise money, making her candidacy immediately viable versus an established four-term incumbent.
Incumbent Commissioner Presley has not officially announced his intent to seek a fifth term on the PSC, but he has given every indication that that is indeed his plan in next year's statewide elections.
Ahead of a campaign fundraiser in August, Presley told Y'all Politics that after seeing what has happened in other states with Democrats in this current political environment, he is trying to prepare accordingly for his own re-election and not look to other potential offices.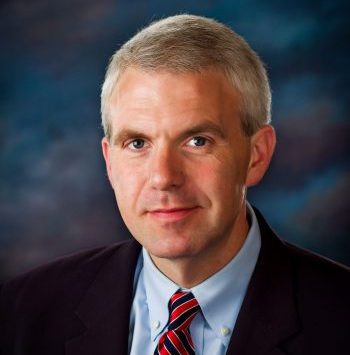 "As everyone in politics knows, campaigns for all offices are now extremely expensive and you can never take any election for granted. Heck, down in Louisiana one of my friends on the PSC spent $800,000 just to be re-elected to that job," Presley said.  "As Governor Haley Barbour used to say, 'There are only two ways to run – unopposed or scared.'  I am deeply appreciative of all of those who are Democrats, Republicans and Independents who are helping me be prepared for 2023."
With Gunasekara's entry into the race, Presley's ability to draw cross-over Republican voters and donors takes a significant hit.
Prior to entering the race for PSC, Gunasekara served as the Chief of Staff for the U.S. Environmental Protection Agency (EPA) during the Trump Administration after spending time as the principal deputy assistant administrator for the EPA's Office of Air and Radiation. She was the chief architect of the Paris Accord withdrawal and the repeal of the Clean Power Plan.
Gunasekara is a visiting fellow with the Heritage Foundation's Center for Energy, Climate, and Environment, an analyst with Independent Women's Forum, and an environmental lawyer.  She has appeared on FoxNews and SuperTalk, and has authored op-eds in various media outlets, some of which has appeared here on Y'all Politics. She received her bachelor's degree from Mississippi College and her J.D. from the University of Mississippi School of Law.
As for her stated policy focus, Gunasekara's new campaign website launched Monday morning lists reliable and stable American energy, China-free power, grid innovations, and ensuring free speech from Big Tech companies among her priorities.
Gunasekara specifically takes issue with a recent action by the PSC that updated the state's net metering rules in a 2-1 vote which saw Presley and Central District Commissioner Brent Bailey, a Republican, out vote PSC chairman and Southern District Commissioner Dane Maxwell.
"The Chinese Communist Party (CCP) has a stranglehold on the U.S. solar supply chain.  The PSC's recent net metering rule will continue to subsidize CCP-controlled companies at the expense of Mississippi energy consumers," Gunasekara states. "I will work to repeal any PSC rules that enrich the CCP, while forcing Mississippians to pay high electricity costs and reducing reliable access."
RELATED: Presley, Bailey approve PSC net metering rules as Maxwell maintains opposition over cost concerns
Presley has been the lone Democrat most mentioned as a possible candidate for Governor in next year's cycle. However, Presley has not shown that he is chomping at the bit to follow in Jim Hood's footsteps from 2019, merely to lay on the alter so the Mississippi Democratic Party can have a candidate on the ballot for higher office against Republican Governor Tate Reeves.
Whether Presley runs for re-election on the PSC or chooses to let his party lure him into a gubernatorial run, he looks to be in the run for his political life, at least on paper, either way.
Presley's previous wins for the Nothern District PSC seat were over Republicans Mike Maynard in 2015 (61% to 39%), Boyce Adams in 2011 (56% to 44%), and Mabel Murphree (58% to 42%).
Learn more about Gunasekara and hear directly from her in the Y'all Politics interview below from Monday morning.
About the Author(s)
Frank Corder
Frank Corder is a native of Pascagoula. For nearly two decades, he has reported and offered analysis on government, public policy, business and matters of faith. Frank's interviews, articles, and columns have been shared throughout Mississippi as well as in national publications such as the Daily Caller. He is a frequent guest on radio and television, providing insight and commentary on the inner workings of the Magnolia State. Frank has served his community in both elected and appointed public office, hosted his own local radio and television programs, and managed private businesses all while being an engaged husband and father. Email Frank: frank@magnoliatribune.com
More From This Author
Previous Story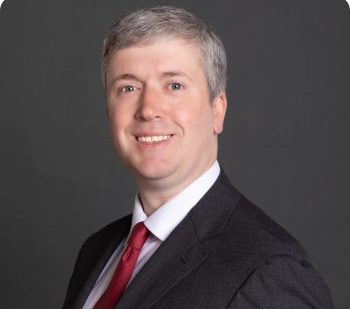 Next Story