The University of Southern Mississippi main campus entrance in Hattiesburg,
Southern Miss supporter Chuck Scianna found himself the target of a statewide media outlet after trying to have a conversation with a Ph.D. student about her protest of a provost candidate.
On Tuesday, Mississippi Today published a story about an email sent by a University of Southern Mississippi alumnus to a Ph.D. candidate at the school. The email in question was cordial, but offered challenge to the student, who had initiated a petition against a finalist for the post of provost at USM.
An email of this sort would hardly be the stuff of statewide news in any rational environment, but rationality left the building a while back. Public discourse these days has been reduced to heroes, villains, and agendas.
In the retelling of the story, the email was proof of how "university donors, who have extraordinary access to powerful administrators" seek to intimidate and silence defenseless students. Southern Miss supporter Chuck Scianna, it would seem, made the fatal mistake of speaking to graduate student Emily Goldsmith like an adult. For his crime, he became the target of a major news outlet seeking to make a point about donor influence on campuses.
The Backstory
Explaining the absurdity of the email story requires backing up a touch to something that may be legitimately newsworthy. The University of Southern Mississippi is currently searching for a new provost. One of the candidates, Dr. Lance Nail, has in the past faced accusations that in 2014, as Dean of the Rawls College of Business at Texas Tech, he overlooked alleged sexual comments by a visiting professor, Franco Parisi.
Nail ultimately decided against renewing Parisi's contract after a reported incident in which Parisi left a female faculty member who had passed out from intoxication alone in a faculty office.
In 2015, Nail resigned his dean post at Texas Tech after separate allegations of grade changing within the business school were levied against him. Faculty accused Nail of impermissibly retesting four failing students to pull their grades up enough to graduate. He has defended himself and denied the characterizations of his involvement in both instances.
Nail remained on as a tenured professor until 2017, when he left Texas Tech to become the Dean of the Fowler College of Business at San Diego State University. Nail previously served as the Dean of USM's College of Business from 2008 until 2012.
James Coll, USM's Chief Communications Officer has previously acknowledged that the search committee charged with making the provost hire is aware of Nail's background. For his part, Nail told the student newspaper that "there will be background checks conducted as part of the search process," and that he believes those checks "will provide confidence in my integrity and leadership."
The Stage is Set for a 'Hero'
Meanwhile, an English Ph.D. student named Emily Goldsmith, by her own account, googled Nail and came across some of the accusations that were made against him in the past. After all, there is no better way to truly know someone than through the internet. Goldsmith took to Twitter on April 3 to raise alarms about Nail being a finalist. She subsequently started a public petition campaign with other graduate students to stop Nail from being hired. It has drawn nearly 1,000 signatures.
In an article in Southern Miss's student newspaper documenting Goldsmith's efforts to block Nail's candidacy, she explained "Dr. Lance Nail has made it clear via his past conduct that he tolerates and excuses the behavior of professors who act inappropriately with their students." Goldsmith went on to say that "hiring Dr. Lance Nail would communicate that all the university's claims about diversity, inclusion, and equity were meaningless platitudes."
And Now for the 'Villain'
Enter Chuck Scianna. Scianna is the owner and president of Sim-Tex, a Texas-based supplier of pipeline equipment for oil and gas exploration. He is also a native of Bay Saint Louis, Mississippi, and an alumnus and supporter of the University of Southern Mississippi.
Having read the student newspaper article outlining Goldsmith's objections, Scianna sent an email on April 12th asking Goldsmith to consider that "a committee has been formed and a reputable search firm has been hired to vet possible candidates. Obviously, Dr. Nail has passed through this vetting process."
Scianna went on to encourage Goldsmith to be open minded to additional information and even to have a conversation with the candidate. "I understand that you have received your negative information concerning Dr. Nail from a google search. I sincerely hope that you are not basing your feelings entirely on this information. I have worked closely with Dr. Nail in the past and I believe that if you have a conversation with him before you rely only on a google search you might have a different opinion."
Scianna closed with "I am only asking that you go into this with an unbiased opinion of Dr. Nail and let the process pick the best candidate. I am always available to my fellow Golden Eagles. Good luck with your studies. Respectfully and SMTTT." (For the uninitiated SMTTT stands for "Southern Miss to the Top.")
Turning the Benign into Something Malevolent
Scianna clearly respects Dr. Nail and clearly disagrees with Goldsmith's approach. In America, he is allowed to hold both positions, and even more, to communicate those positions. People are allowed, in turn, to disagree with Scianna.
None of that changes the fact that his email was benign in tone and substance. It was one adult expressing an opinion to another adult. There were no threats. No insults. No overt power plays. Scianna credentialed himself as someone who loved USM and its students.
But in the very first sentence of Mississippi Today's retelling, it was an "unsolicited" invasion of Goldsmith's safe space—her email inbox. Never mind that Goldsmith had chosen to be very public in the media about her views and wage her own campaign against Nail. She apparently only wanted to hear solicited voices.
Indeed, Mississippi Today reported that Goldsmith felt "shaken and intimidated" by Chuck Scianna. So shaken, in fact, that she began circulating the email to media outlets and sitting for interviews about it. So deeply shaken and intimidated that she hosted a protest of Nail and submitted to an interview with WDAM news just last night.
The Dastardly Influence of Wealth
But it is not just that Scianna diabolically shook and intimidated Goldsmith into continuing to do exactly what she was doing before, only with a higher profile. Somehow, in the retelling of this traumatic incident, the email became proof of the influence wealthy people wield on college campuses.
The Mississippi Today article editorializes that "Scianna's email offers a look at how university donors in Mississippi, who have extraordinary access to powerful administrators, view the role of community feedback in the largely confidential search-and-selection process of key university hires. It also speaks to whose voices get results from university administration."
It's unclear how a private email between an alumnus and a student is evidence of "whose voices get results from university administrations," but it sure sounds ominous.
In an interview with Magnolia Tribune today, Scianna questioned the motives of reporter Molly Minta. He said when he spoke to Minta, she asked questions about why he was a donor to Southern Miss. When he attempted to explain that he views his support of Southern Miss, not as a "donor," but as an investor in students' success, he said that Minta interrupted him and asked "something to the effect of 'so what does the school give you in return?,'" implying a quid pro quo.
Perhaps next, Mississippi Today will take a deep dive into the influence of Jim Barksdale or Dickie Scruggs at Ole Miss and explore what they get in return for their charitable giving. Or maybe classism is only a useful tool when it fits tribal narratives.
For the record, I think donors like Barksdale and Scianna both serve the public interest through voluntary investment in higher education.
The Calculation
If Goldsmith was really as shaken and intimidated as she lets on, we are entering an age of unsettling fragility. One can only imagine a conversation between a member of the Greatest Generation and Goldsmith. "Sure, you stepped off a Higgins boat on the beaches of Normandy, but have you ever received an unsolicited email asking you to have an open mind? Bone chilling."
Of course, the much more likely scenario is that fragility is feigned as a tactic. Scianna believes that the framing of the story was calculated to paint him as a bully "and to silence me and people like me."
He said he's undeterred. "I am a proud Marine Corps veteran who served so that people like Ms. Goldsmith could protest without fear of retribution or censorship." He said he was not trying to silence or intimidate Goldsmith, but to encourage her to go beyond a Google search before attacking Nail, and that he will not be silenced or intimidated.
In describing his motivation to invest in Southern Miss, Scianna explained "I have been blessed by God and the money that we invest is to honor Him and do his work. If it were not for the grace of God, we could not do the things that we do. The return is the success stories and the way that lives are affected positively."
About the Author(s)
Russ Latino
Russ is a proud Mississippian and the founder of Magnolia Tribune Institute. His research and writing have been published across the country in newspapers such as The Wall Street Journal, National Review, USA Today, The Hill, and The Washington Examiner, among other prominent publications. Russ has served as a national spokesman with outlets like Politico and Bloomberg. He has frequently been called on by both the media and decisionmakers to provide public policy analysis and testimony. In founding Magnolia Tribune Institute, he seeks to build on more than a decade of organizational leadership and communications experience to ensure Mississippians have access to news they can trust and opinion that makes them think deeply. Prior to beginning his non-profit career, Russ practiced business and constitutional law for a decade. Email Russ: russ@magnoliatribune.com
More From This Author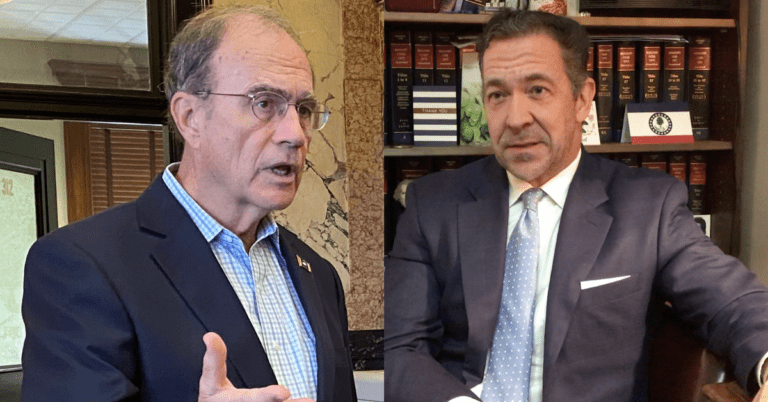 Next Story