Magnolia Tribune/Mason-Dixon poll reveals deep division between political parties on what issues matter most in 2023 election.
Magnolia Tribune has partnered with Mason-Dixon polling to gain a better understanding of where likely voters' minds are heading into this year's elections. Last week, we released head-to-head numbers between incumbent Gov. Tate Reeves (R) and his Democratic challenger, Northern Public Service Commissioner Brandon Presley.
This week, we will delve deeper into the issues that are animating voters at this early stage in the cycle. The Magnolia Tribune/Mason-Dixon poll asked likely voters the most important issue in determining their vote for governor.
The top issue identified was "jobs and the economy", followed by "crime" in second place. "Education" and "protecting family values" tied for third place. Access to health care, public corruption, and social justice reform rounded out the list.
Full Results Embedded Below
In addition to asking what issues mattered the most in the governor's race, the poll also asked which major political party people trusted most on each issue. Republicans had wide margins on all but two of the issues, with Democrats outperforming on health care access and social justice reform.
The chart below shows the percentage of people who selected each of the issues as the most important, which party they trust and by what margin. It should be noted that fairly high percentages indicated no trust in either party on social justice reform (25%), stopping public corruption (23%), and dealing with crime (18%).
This type of issue ranking gives a sense of the intensity around any given subject and helps to put into context other polling on individual issues. As a hypothetical, you could have an 80% result in favor of ESG investing. But even with the overwhelming result, it likely would not be decisive in the election when only 5% of respondents view social justice reform as a top issue.
Deep Division Between Parties on What Issues Matter
The above numbers combine the responses of self-identified Republicans, Democrats, and Independents to arrive at a ranking of the most important issues. Perhaps more telling, though, is the divergence between parties on what issues matter.
As an example, Republicans rank "protecting family values" as their number one issue (26%). Independents have it at number two (21%). It ranks last among Democrats (2%).
Crime is the number one issue for Independents (23%). It ranks third for Republicans (21%), but considerably lower for Democrats (11%).
Conversely, access to health care is the number one issue for Democrats (24%). Only 3% of Republican respondents identify health care access as the top issue.
The Pollster and Methodology
Magnolia Tribune commissioned Mason-Dixon Polling & Strategy to conduct this poll. Mason-Dixon has a superb reputation across the country, having partnered with over 350 media organizations to deliver accurate polling information to their audiences. Mason-Dixon has been specifically polling within Mississippi since 1987. It maintains an A-rating at 538's Pollster Ratings, with 446 polls analyzed.
The Magnolia Tribune/Mason-Dixon poll was conducted between March 6-10 with a sample size of 625 and a margin of error +/- 4. Unlike other polls that have been conducted among registered voters, the Magnolia Tribune/Mason-Dixon poll was conducted among likely voters. This distinction is significant as elections are ultimately decided not by who is registered, but who shows up to vote.
The complete methodology is contained in the full report shown below.
MT-MD March Poll – Important Issues by Russ Latino on Scribd
About the Author(s)
Russ Latino
Russ is a proud Mississippian and the founder of Magnolia Tribune Institute. His research and writing have been published across the country in newspapers such as The Wall Street Journal, National Review, USA Today, The Hill, and The Washington Examiner, among other prominent publications. Russ has served as a national spokesman with outlets like Politico and Bloomberg. He has frequently been called on by both the media and decisionmakers to provide public policy analysis and testimony. In founding Magnolia Tribune Institute, he seeks to build on more than a decade of organizational leadership and communications experience to ensure Mississippians have access to news they can trust and opinion that makes them think deeply. Prior to beginning his non-profit career, Russ practiced business and constitutional law for a decade. Email Russ: russ@magnoliatribune.com
More From This Author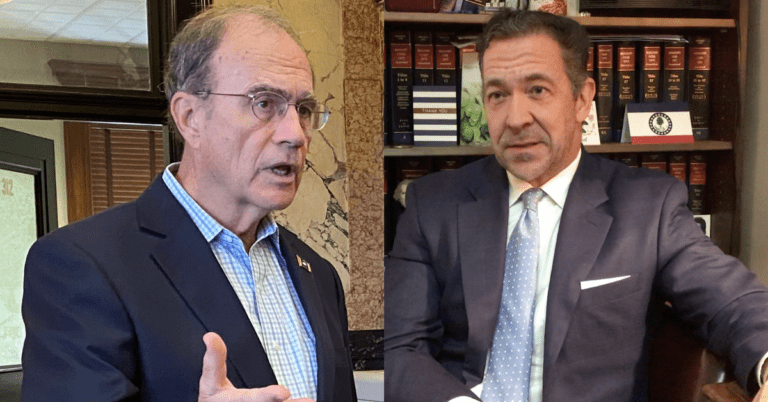 Previous Story
Next Story