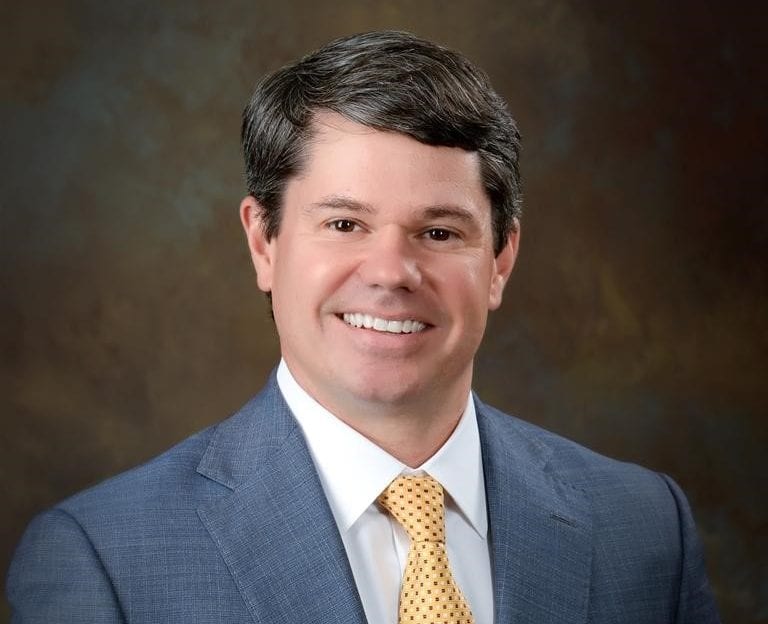 John McKay
Manufacturing has defied expectations and become the engine that drives the state's economy.
Manufacturing has seen many ups and downs in Mississippi over the last century. From its nascent beginnings as much of the South moved from agrarian-based economies to the incredibly high-tech industries that we see today, there have been several inflection points that have shaped manufacturing.
The post-WWII industrial boom helped many Mississippians join the growing American middle class, with new opportunities that paid higher wages than what previously existed. Unfortunately, that steady growth changed dramatically in the 1990s and 2000s with the combination of NAFTA-related offshoring and later the Great Recession, which caused many companies to downsize or close facilities for good.
Fortunately, manufacturing has defied expectations and become the engine that drives our state's economy.
Mississippi's manufacturers employ nearly 150,000 hard-working individuals and contribute $17.24 billion in real added value to the state's gross state product annually. The industrial sector also pays twice the average hourly wage compared to most other sectors and provides more generous benefits to their employees. There are also tremendous benefits for local communities, with a greater than three-times multiplier effect that positively impacts local restaurants, retail, real estate, and other businesses.
The current strength of manufacturing in Mississippi did not occur in a vacuum.
Since 2012, when Republicans took unified control of the Legislative and Executive branches, the Mississippi Manufacturers Association (MMA) has successfully pushed for changes in policies that have made us more competitive. Legislative leaders such as Speaker Philip Gunn and Lt. Governor Delbert Hosemann have been critical to the success of moving us forward in that regard in recent years.
Tax policy is a perfect example of this work.
Mississippi is one of the few remaining states that still assesses an inventory tax, but we were able to institute an income tax credit to offset this expense. Similarly, the franchise tax was an impediment to new investment in our state, yet it will be completely phased out in a few years due to legislation passed in 2018. And finally, Mississippi decided to join the vast majority of other states that exempt the energy used in the manufacturing process from sales tax. Individually, all of these were important steps forward, but taken collectively they were critical in boosting our competitiveness in the modern global economy. 
Workforce development is another critical area where our state has made tremendous strides.
By creating the Workforce Enhancement Training (WET) Fund and MS Works Fund, we are able to invest in training our students for the industries of the future. More recently we saw the creation of the Office of Workforce Development, now known as Accelerate MS, to coordinate all workforce training programs statewide as well as be a central point of contact as we recruit new industries. This office is vital to helping us keep pace with the rapid evolution of technology that will require increased investment in the high-tech skills necessary to ensure our workforce remains competitive.
All of this has paid tremendous dividends, and those dividends have been realized in announcements of expansions and new investments across the state. Major projects, such as Continental Tire and Steel Dynamics, as well as dozens of major expansion projects, have infused billions of dollars of private sector investment that prove we are on the right track.
Governor Tate Reeves has certainly focused on recruiting manufacturers, as he sees our sector as critical to growing the state's workforce participation rate and per capita earnings. Under his leadership, the focus on investing in long term assets, such as site development, critical infrastructure, and training the workforce of the future, are not only yielding results such as increased development but will have a lasting impact on our state's growth.
Moving forward, we must remain focused on what has gotten us to this point and not get complacent. Our neighboring states remain aggressive on all these fronts, so the only way we can remain competitive is to continue to invest in our people and communities.
Mississippi manufacturers have maintained their resiliency through international conflicts, pandemics, and severe recessions. With continued investment, this industry stands ready to lead our state into a future of prosperity and growth that can benefit all of our citizens. 
About the Author(s)
John McKay
John McKay is the president and CEO of the Mississippi Manufacturers Association (MMA), the largest and most influential voice for Mississippi manufacturers. The association represents thousands of manufacturers and related businesses across the state. Since 2008, John has helped to develop and win passage of several significant legislative programs.
Next Story