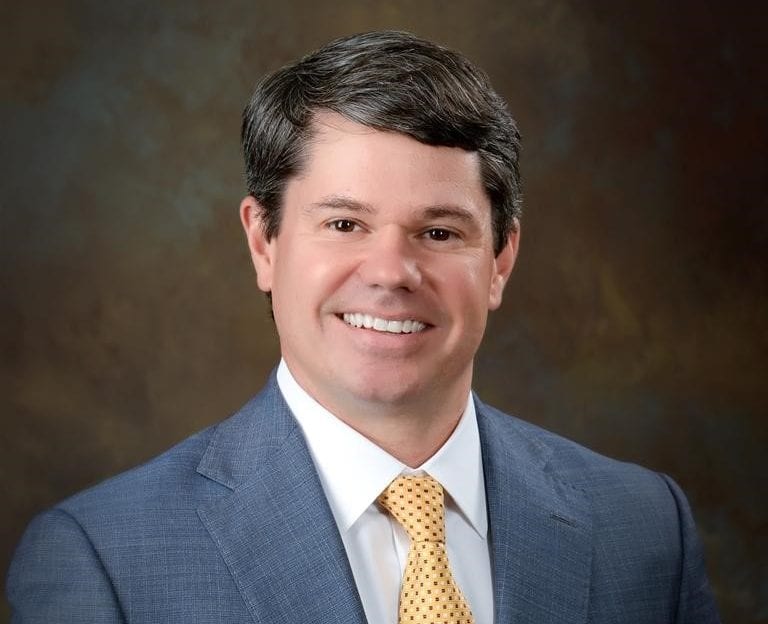 John McKay
John McKay, President & CEO, Mississippi Manufacturers Association, says positive changes have taken place over the past four years as state leaders renewed their focus on workforce outcomes and acted with urgency to implement change.
Mississippi has created significant momentum in the past four years to support and grow opportunities in the manufacturing sector across various fronts, but there is no space where more improvement exists than in our state's workforce development system. Since the beginning of this legislative term, our state's leaders renewed their focus on workforce outcomes and decided to act with urgency to implement change. A major overhaul of the workforce system during the 2020 legislative session spurred a generational opportunity to rethink how public resources have been deployed to prepare our people for the world of work.
This work by state leadership created and empowered a new lead office, now known as Accelerate Mississippi, to quickly identify and build upon successful existing models, analyze the state's notable deficiencies, and reconstruct programs that simply haven't met the mark. This overhaul clearly envisioned a workforce system that encouraged more pathways for many more people to earn a better living, find jobs that are in-demand and reduce barriers to those who may have previously felt a better career was simply out of reach. While this wide-ranging mandate is an enormous task that will take years to realize its full potential, there are encouraging trends that are garnering attention outside the state of Mississippi.
First, an overhaul of the state's usage of workforce dollars at our community colleges (statutorily known as Workforce Enhancement Training Funds) has resulted in the steep decline in training that did little to enhance trainees' employability. This, in turn, has allowed the state to fund over $30 Million in special projects to increase training capacity for programs aligned with high-wage occupations. These are projects that not only directly impact manufacturers, but also quality employers in fields such as logistics and supply chain, healthcare and energy.
The intended outcome is for more Mississippi businesses to be able to find qualified workers to fill desperate needs and facilitate growth right here in our state.
A second effort worth noting is the rapid growth of career coaching across Mississippi's K-12 school system. Initially started in local communities to help coach students 1-on-1 about available high-paying career opportunities in their communities, state leaders took notice and began investing at scale in this initiative starting in 2022. This school year over 200 coaches will serve in almost eighty percent of Mississippi high schools, providing much-needed support and guidance to our young people. While this is still a new approach to student success, the ultimate goal is to expose them to high-quality careers right here in their home state.
This unique and aggressive approach to reaching students prior to graduation hasn't gone unnoticed. In May of this year, Earl Buford, the President of the Council for Adult and Experiential Learning (CAEL), highlighted Mississippi's career coach initiative, emphasizing that "urgency is growing around the importance of career pathways for high school students and resources that help them navigate myriad choices."
Over the next year, under the leadership of Accelerate Mississippi, the state will unveil an overarching strategy for how all public workforce dollars should be focused to improve outcomes for our people, and secondarily, benefit the businesses and communities where our people live. This conforms with legislative intent that mandates the office "recommend comprehensive, results-oriented measures that shall be applied to all of Mississippi's workforce development system programs" and "to work with industry to identify barriers that inhibit the delivery of quality workforce education and the responsiveness of educational institutions to the needs of industry." This strategy will be another step towards a cohesive, coordinated, and efficient workforce system.
Other states across the country are taking note of Mississippi's approach. In spite of having nationally-recognized but narrowly-focused workforce development programs, the Louisiana Association of Business and Industry (LABI) released a strategic plan in September of this year titled "LA23: A Roadmap to Louisiana's Future." The plan's top priority aims to "enhance efforts to find and develop talent" by amplifying "the issue's importance within state government, and [to] corral fragmented funding streams and programs into a more cohesive effort." The report also cites as a critical example that "the Mississippi legislature approved a new agency in 2020 to coordinate talent supply and development efforts. The AccelerateMS office opened for business in 2021 to attack issues such as the disorganized patchwork of federal and state funding…"
Whether our neighboring states take a similar approach to tackling workforce challenges or not, Mississippi made the right decision in 2020 to get serious about developing a coherent, assertive strategy with a strong structure focused on improving outcomes. The goal for the next four years should be to lean into the momentum that has been created and continue to build a workforce system that works for all Mississippians. While there is still much work to be done, the encouraging signs of progress cannot be ignored when looking at the positive changes taking place in such a short amount of time. It is incumbent upon all stakeholders – policy makers, state agencies, educational institutions, and private sector partners – to continue to work collaboratively toward enhancing Mississippi's future workforce.
About the Author(s)
John McKay
John McKay is the president and CEO of the Mississippi Manufacturers Association (MMA), the largest and most influential voice for Mississippi manufacturers. The association represents thousands of manufacturers and related businesses across the state. Since 2008, John has helped to develop and win passage of several significant legislative programs.