Ingalls Shipbuilding in Pascagoula, Mississippi (Photo from HII)
The contract news is a welcome announcement not only for Ingalls but for their 11,000 plus employees and the local community as it provides years of stability for the Pascagoula and Coast economy.
Ingalls Shipbuilding in Pascagoula, which employees nearly 11,000 skilled laborers, announced major contract news on Tuesday.
The Mississippi Coast shipyard has been awarded a fixed-price incentive, multi-year procurement contract for the construction of six Arleigh Burke-class (DDG 51) destroyers for the U.S. Navy. According to Ingalls, the contract includes options for additional DDG 51 ships and for engineering, design and post-delivery efforts.
Due to potential competitions for the option ships, the cumulative dollar value of the multi-year contract will not be disclosed at this time.
Ingalls is a division of Huntington Ingalls Industries. Division President Kari Wilkinson noted the years of stability this contract news provides for the Mississippi shipbuilder.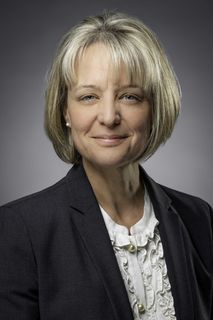 "It is a privilege for our shipbuilders to build these ships in service of our Navy," Ingalls Shipbuilding President Wilkinson said in a statement. "We look forward to the years of stability that this award provides and the opportunity to continue working with our industry partners on this important class of ships."
Ingalls is one of Mississippi's largest private employers. It has been in operation in Pascagoula for over 85 years, providing jobs for those in the Coast region while also working with local businesses for material procurement and subcontracting needs.
Over the years, Ingalls has delivered 35 Arleigh Burke-class destroyers to the U.S. Navy including the first Flight III, Jack H. Lucas (DDG 125), in June of this year. In addition, Ingalls Shipbuilding has four Flight IIIs currently under construction including Ted Stevens (DDG 128), which is set to be christened this month. Additionally, Jeremiah Denton (DDG 129), George M. Neal (DDG 131) and Sam Nunn (DDG 133) are also under construction at Ingalls.
Huntington Ingalls is the nation's largest military shipbuilder. The company also delivers unmanned systems, cyber, ISR, AI/ML and synthetic training. 
About the Author(s)
Frank Corder
Frank Corder is a native of Pascagoula. For nearly two decades, he has reported and offered analysis on government, public policy, business and matters of faith. Frank's interviews, articles, and columns have been shared throughout Mississippi as well as in national publications such as the Daily Caller. He is a frequent guest on radio and television, providing insight and commentary on the inner workings of the Magnolia State. Frank has served his community in both elected and appointed public office, hosted his own local radio and television programs, and managed private businesses all while being an engaged husband and father. Email Frank: frank@magnoliatribune.com
More From This Author
Previous Story