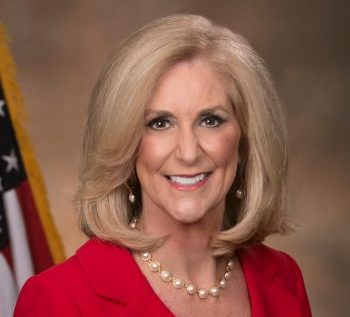 Attorney General Lynn Fitch
The AGs support proposals to keep scammers from reaching consumers with unauthenticated U.S. phone numbers listed on caller ID.
Mississippi Attorney General Lynn Fitch joined a bipartisan coalition of 51 Attorneys General in a comment letter to the Federal Communications Commission (FCC). The Attorneys General signed the letter in support of proposals that to stop illegal robocalls that originate outside the country but use U.S. phone numbers in caller ID fields.
The proposed rule that the Attorneys General are supporting would require gateway providers in the U.S. to implement STIR/SHAKEN caller ID authentication. The proposal also requires a series of robocall mitigation providers on foreign-originated calls that seek to use United States-based phone numbers.
"Illegal robocalls cost consumers, law enforcement, and the telecommunications industry about $13.5 billion a year," said Attorney General Lynn Fitch. "Despite the many positive steps we've taken to stem the flow of illegal robocalls in recent years, calls continue to come into the country and evade our protective measures. The proposals we support today will stop those calls at their entry point to the U.S. and keep scammers from reaching consumers with unauthenticated and false American phone numbers listed on our caller ID."
In August 2021, Attorney General Fitch joined a coalition of 51 Attorneys General on a similar comment letter in support of an earlier deadline for small telephone service providers to implement STIR/SHAKEN robocall mitigation technology.
STIR/SHAKEN is a framework of interconnected standards. STIR/SHAKEN are acronyms for the Secure Telephone Identity Revisited (STIR) and Signature-based Handling of Asserted Information Using toKENs (SHAKEN) standards. This technology allows the phone company of the consumer receiving the call to verify that a call is from from the number on Caller ID.
"The flood of robocalls is disruptive to our daily lives and is often used to perpetrate scams," Attorney General Fitch had said in August. "The TRACED Act, and the STIR/SHAKEN technology that it required, are meant to put an end to illegal robocalls and caller ID spoofing that bad actors use to harm consumers."
About the Author(s)
Anne Summerhays
Anne Summerhays is a recent graduate of Millsaps College where she majored in Political Science, with minors in Sociology and American Studies. In 2021, she joined Y'all Politics as a Capitol Correspondent. Prior to making that move, she interned for a congressional office in Washington, D.C. and a multi-state government relations and public affairs firm in Jackson, Mississippi. While at Millsaps, Summerhays received a Legislative Fellowship with the Women's Foundation of Mississippi where she worked with an active member of the Mississippi Legislature for the length of session. She has quickly established trust in the Capitol as a fair, honest, and hardworking young reporter. Her background in political science helps her cut through the noise to find and explain the truth. Email Anne: anne@magnoliatribune.com
More From This Author