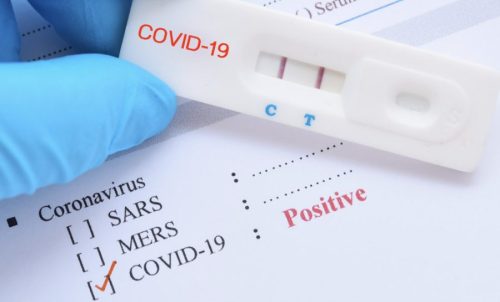 Mississippi Insurance Commissioner Chaney says anytime an insurance company is forced to pay for a test or procedure, the consumer or employer will have to pay in some way.
Starting January 15th, the Biden-Harris Administration will require insurance companies and group health plans to cover the cost of at-home COVID-19 tests. They say the move is because they want people with private health coverage to get them for free.
Many consumers with private health coverage can buy a test and either get it paid for up front by their health plan or get reimbursed for the cost by submitting a claim.
"Testing is critically important to help reduce the spread of COVID-19, as well as to quickly diagnose COVID-19 so that it can be effectively treated. Today's action further removes financial barriers and expands access to COVID-19 tests for millions of people," said CMS Administrator Chiquita Brooks-LaSure.
Insurance companies and health plans are required to cover 8 free over-the-counter at-home tests per covered individual per month. There is no limit on the number of tests that are covered if ordered or administered by a health care provider following an individualized clinical assessment.
The rules do not apply to people who get insurance through Medicare or for those who are uninsured.
Along with this plan, the Biden administration has also been working on efforts to provide tests for people regardless of their insurance status. The U.S. Department of Health and Human Services (HHS) will be providing nearly 50 million at-home tests for free to community health centers and Medicare-certified health clinics.
"Since we took office, we have more than tripled the number of sites where people can get COVID-19 tests for free, and we're also purchasing half a billion at-home, rapid tests to send for free to Americans who need them," said HHS Secretary Xavier Becerra. "By requiring private health plans to cover people's at-home tests, we are further expanding Americans' ability to get tests for free when they need them."
As the Omicron variant surges, many states across the country are experiencing a shortage of COVID-19 tests and treatments, including Mississippi. Rising case numbers in turn have caused a nationwide shortage of at-home test kits.
As President Biden has acknowledged, Omicron caught the White House off guard and cases have surpassed the government's ability to make tests readily available.
When asked about this new rule that will be implemented on January 15th, Insurance Commissioner Mike Chaney said that though the Biden administration announced the rule in December, partial details were released on Monday.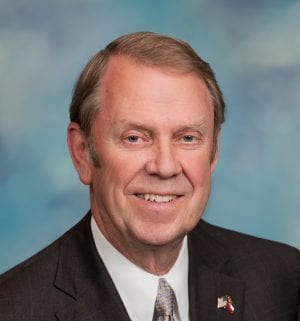 Commissioner Chaney told Y'all Politics that the at-home tests are normally sold in packs of two, and prices have ranged from $14 to $34.
"Any time an insurance company is forced to pay for some type of test or drug or medical procedure that's not included in the original actuarial science or cost per plan, then the consumer or the employer will have to pay for those costs," Commissioner Chaney said. "From my point of view, the main thing that we want people to know: they should be tested if they have symptoms, we encourage people to get vaccines."
HHS has established over 10,000 free community-based pharmacy testing sites around the country in order to combat the surge of the Omicron variant.
The Mississippi Department of Health (MSDH) has also been expanding their testing availabilities throughout the week to fit the needs of Mississippians.
You can click HERE to find local COVID-19 testing providers and HERE for scheduled COVID-19 MSDH testing locations.
Free daily testing is available Monday through Saturday at the old West Street Farmers' Market in Jackson at the corner of West Street and Woodrow Wilson Avenue.
About the Author(s)
Anne Summerhays
Anne Summerhays is a recent graduate of Millsaps College where she majored in Political Science, with minors in Sociology and American Studies. In 2021, she joined Y'all Politics as a Capitol Correspondent. Prior to making that move, she interned for a congressional office in Washington, D.C. and a multi-state government relations and public affairs firm in Jackson, Mississippi. While at Millsaps, Summerhays received a Legislative Fellowship with the Women's Foundation of Mississippi where she worked with an active member of the Mississippi Legislature for the length of session. She has quickly established trust in the Capitol as a fair, honest, and hardworking young reporter. Her background in political science helps her cut through the noise to find and explain the truth. Email Anne: anne@magnoliatribune.com
More From This Author
Previous Story