In the final days of session, a resolution was passed to suspend the rules and allow for a general bill to be brought forward to remove the state flag and create a commission responsible for designing a flag to be voted on by the people in Novembers election.
In just two days the resolution and bill were passed, and the bill was sent to the Governor for his signature and to officially begin the removal of the current flag.
A major piece of business that was not resolved before adjournment was the budget for the Department of Marine Resources. The House and Senate seemed gridlocked on how the budget should work and chose to adjourn without setting one. It is likely the Governor will call them back within the next week in order to set it.
Gov. Reeves: Liberal media ignores protests as COVID-19 rises
Liberal media is trying to claim the increase of Coronavirus was just caused by family BBQ's on Memorial Day. They completely ignore the fact that our uptick (and other states) began within days of massive protests all over—which they celebrated.

Please stay smart and safe!

— Governor Tate Reeves (@tatereeves) July 5, 2020
Speaker Gunn, other lawmakers test positive for COVID-19
MSDH: Coronavirus cases top 30,000
Today MSDH is reporting 226 new cases of COVID-19 in Mississippi, with 5 new deaths. The total of #coronavirus cases since March 11 is now 30,900, with 1,111 deaths. See more case details and important preventive steps at https://t.co/QP8mlJ41AN pic.twitter.com/CtQzBff4lQ

— MS Dept of Health (@msdh) July 5, 2020
It is no secret Mississippi Democratic Party faithful are unhappy with the job Bobby Moak has done as Chairman…
…In a Tuesday post, Cole addressed his comments "To all who may be interested," saying he wanted to make his position regarding the state Democratic Party leadership election "crystal clear."
"I believe it is time to make changes in the leadership, and toward that end I will be casting my vote for Judge Tyree Irving for state Chairman at the upcoming meeting of the state executive committee," Cole wrote. "I believe Judge Irving will lead us in a new direction toward a better day. He is the right man to lead us in a re-imagining of our party in these rapidly changing times."
Rural broadband expansion and K-12 distance learning initiatives will receive almost a fourth of the Coronavirus Relief Fund, under a package appropriated by the Mississippi Legislature. Mississippi received $1.25 billion in unallocated federal aid to soften the pandemic's health and economic blow to the State.
"This legislation brings connectivity to the world for our children, educators, and parents and is a giant leap forward for our State's future," Lieutenant Governor Delbert Hosemann said.
The "COVID-19 Connectivity Act," Senate Bill 3046 authored by Senator Joel Carter, establishes a grant program to expand service in unserved or underserved areas. The program makes $65 million available to Mississippi's 26 member-owned electric cooperatives at a one-to-one match: for every dollar the co-ops spend, they will receive one federal dollar. Ten million is available for other service providers.
Earlier this week, Gov. Tate Reeves signed a bill that will make it legal to possess alcohol in every county in Mississippi.
"Currently, if you purchase wine or beer or alcohol in some format, and you transport it into a dry county, or even if you live in a dry county and you carry it home, currently, that's a violation of the law," said District 41 Sen. Joey Fillingane.
Sen. Wicker joins in introducing LOCAL Infrastructure Act
Yesterday I joined @SenStabenow to introduce the #LOCALInfrastructureAct. This legislation to restore state and local governments' ability to use advance refunding has earned widespread support. Here is what they are saying ⤵️https://t.co/SBCJJXRRzx

— Senator Roger Wicker (@SenatorWicker) July 2, 2020
Congressman Guest cosponsors bill to protect Mount Rushmore
For this reason, I cosponsored a bill that would ensure Mount Rushmore is protected from those who would try to alter, change, destroy, or remove this American treasure.

— Congressman Michael Guest (@RepMichaelGuest) July 4, 2020
Who were the key figures who pushed on this? Are there people that you would want to call out specifically who had an impact?
I don't. I'm going to forget somebody. But of course the college presidents. If I'm not mistaken, every single one of our major universities no longer fly the state flag, even prior to this past weekend. I'm from the coast, and there is only three or four cities that still fly the state flag. There were a bunch of business entities that refused to fly the state flag. The vote was historical, but how it got there was, in my opinion, way more historical.
The City of McComb will rename one of the main streets on the east side of town, Black Lives Matter.
The announcement comes during a wave of change across the nation as people protest for equality and justice for the Black community, following the death of George Floyd.
Devante Johnson is the Selectman on the east side of town where Pearl River Ave is being renamed Black Lives Matter.
Belhaven University is scrapping the name of its former president from a residence hall after a petition revealed past segregationist and white supremacist views of its namesake.
The university announced on Friday it would change Guy T. Gillespie Hall to Lakeview Hall. Gillespie served as president of the private Christian university for 33 years. His name adorned the on-campus 154-bed women's residence hall next to Belhaven Lake.
More From This Author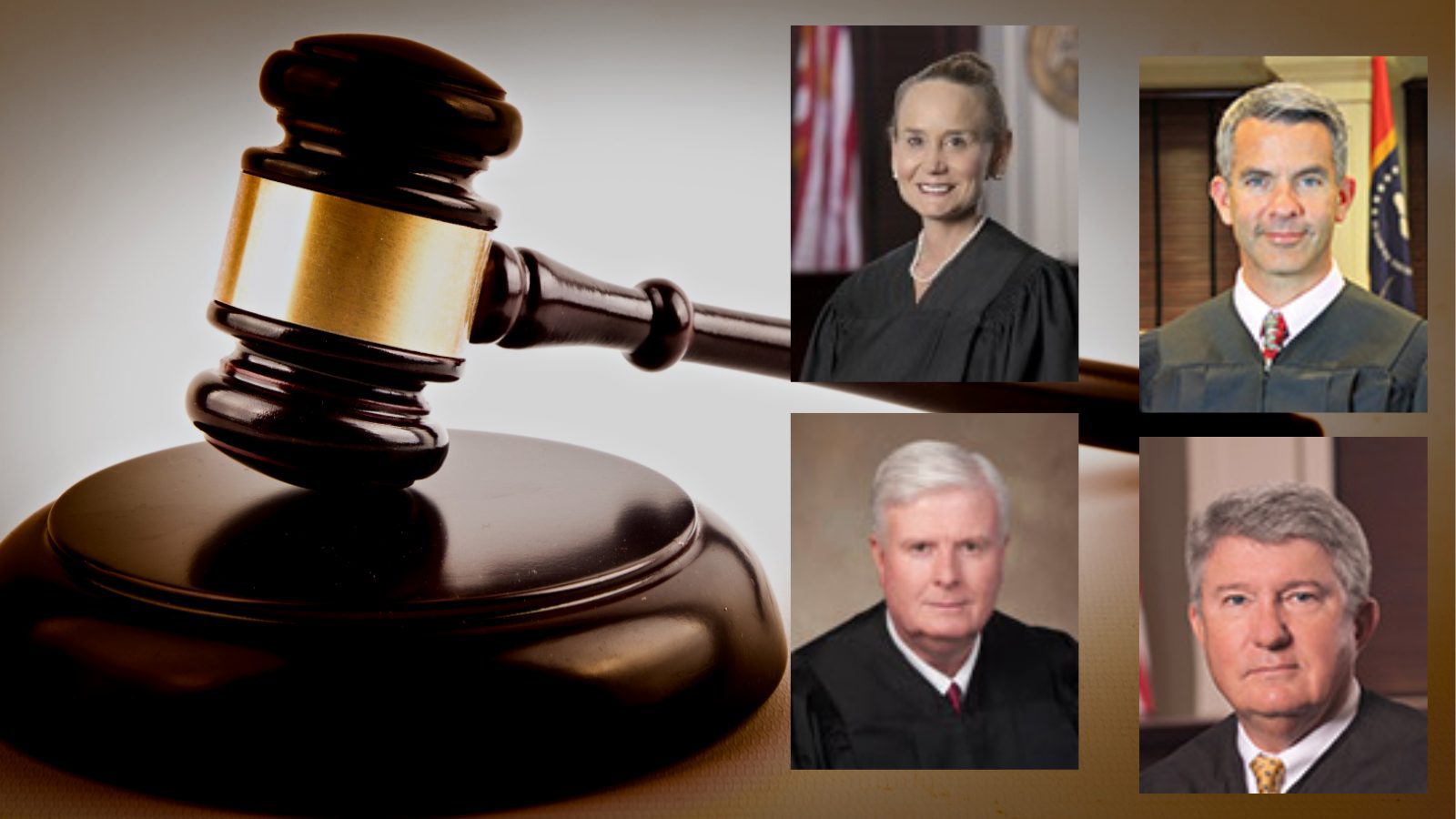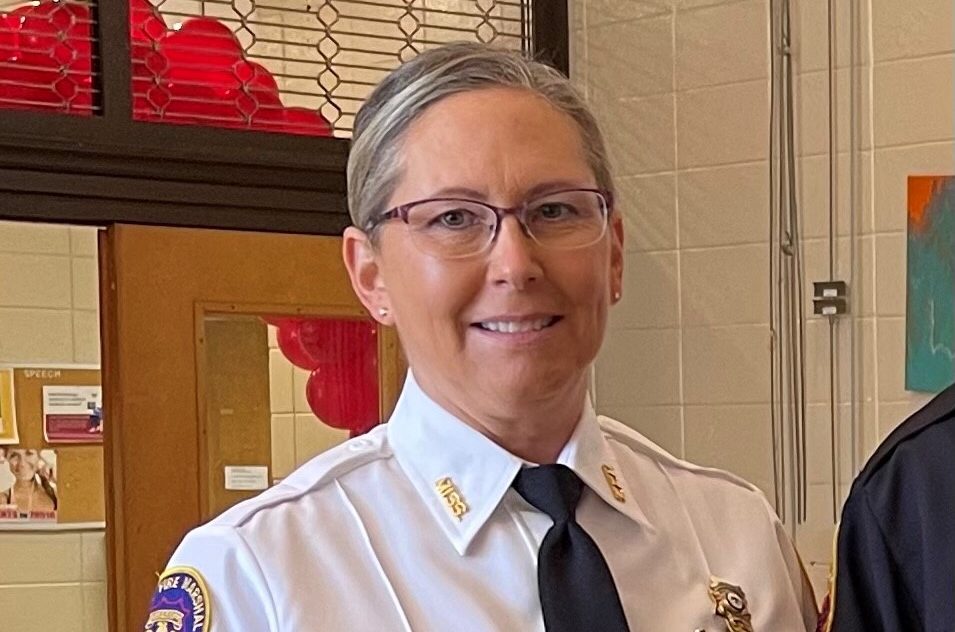 Next Story