In this series, Magnolia Tribune staff and contributors reflect on what they are thankful for and supply some last-minute recipes for the home cook preparing for Thanksgiving dinner.
An endless amount of food and sweet tea. Cozy kitchens and the sound of the front porch swing creaking as family and friends laugh over old stories. Footsteps clattering all across the house while kids run from the front to the back and are shooed out into the field.
Those thoughts flood my mind when I think of Thanksgiving. This holiday marks the first of the season in which we are all reminded to slow down and enjoy.
My family's Thanksgiving traditions have changed several times over the years. From large family gatherings with a spread of casseroles to elegant dinners with close cousins, and now finding a new rhythm amid marriages and babies. 
But for me, I think my most vivid memories of Thanksgiving are from my childhood.
When I was younger, we spent the holiday in "The Country," better known as Moselle, Mississippi. A large group of extended family on my dad's side would get together at the home my grandmother spent her childhood. This day was often the only time many of us were able to reconnect all year.
The home, which is still there today, sits on a large open piece of property with a few strategically placed magnolia trees that provide just enough shade for a picnic. It had a large concrete front porch with a swing and flower bushes that attempted to climb the railings. Inside still looked like a 1920's farm home with a box TV that had an antenna, wallpaper everywhere, and photos of relatives long since passed. 
Across the street was a large open hay field. When it was cut, we spent our time jumping row after row of hay bales pretending the cracks were something like hot lava or a 100-foot drop. Behind the home the neighboring property, which still tends a herd of cattle, provided scenic views of the woods where a stream ran through and a small pond in the pasture.
The whole affair seemed like something out of a classic southern novel. Generations of family who had spread out and moved all over coming back to do what southerners do best – eat good food and catch up on the gossip. 
I kid you not – there were hundreds of dishes to choose from. It was the largest spread of southern food you've ever seen in your life. I never knew there were so many ways to put corn in a casserole or how banana pudding could taste ten different ways depending on who made it.  
Someone, usually one of the many grandfathers in attendance, would bless the food. They would remind us how thankful we should be that we were able to gather together and celebrate all we've been blessed with. They always included how thankful they were for Jesus. 
After we finished eating, us kids disappeared. We made ourselves busy running through the cow pasture, pretending we could fish with just a stick, racing the four-wheelers on a very specific, mapped out path around the property (which I now realize was wildly dangerous), or finding a cozy spot to curl up and nap as our food settled.
There might have been football on TV, but to be honest I wasn't even paying attention. 
We spent the whole day in The Country and it wasn't until the sun began to set that families would back up and head back to their homes. For a kid growing up in the suburbs, Thanksgiving served as a time capsule back to a place where things were simpler, slower, wilder. Whenever I think of the holiday there, it leaves me with a sense of warmth.   
As we all began to grow up and the "grandchildren" soon had families of their own, my traditions around Thanksgiving shifted. But I never forgot those fond memories of country days in Moselle.
Ultimately what my memories of Moselle provide me is what the holiday is all about. Thanksgiving serves as a day for us all to pause and be grateful. Regardless of where you are, what hand life has dealt you, there is always something to be thankful for even if it is as simple as good food and friendly conversation.
I hold onto those memories of my childhood Thanksgivings when it seems to be much more difficult in adulthood to pause and show gratitude. I hope you have holiday memories that give you that same sense of calm.
So, in good southern fashion, I'd like to now share a recipe with you that might bring those feelings of The Country to your Thanksgiving traditions.
Nelda's Banana Pudding 
This recipe calls for homemade pudding and topping.
Ingredients:
For the Pudding: 
1/3 cup Flour 
2/3 cup of Sugar 
Dash of salt 
2 cups of milk 
½ tsp of vanilla 
2 tbsp of butter (optional) 
3 egg yolks (beaten) 
2-3 bananas 
Box of Vanilla Wafers 
For the Topping:
3 egg whites, beaten 
¼ cup of Sugar 
To make the homemade pudding, begin by pouring the milk into a large saucepan. Slowly warm the milk. Meanwhile, mix the remaining ingredients for the pudding (sans the bananas and wafers) in another bowl. Be sure to save the egg whites for the whipped topping. Once the milk is warm, add the other ingredients to the saucepan. Cook until it begins to bubble, stirring frequently. Set aside to cool. 
Take a large casserole dish (9×13 or 8×12) and begin to layer the sliced banana and wafers as desired. When the pudding has cooled some, add it to the dish. Continue layering as you prefer. 
To make the whipped topping beat the egg whites with the sugar until fluffy. Place in an oven safe container and allow to brown at 350 for roughly 15 minutes. Then add to the top of your pudding.
You can serve this dish warm or cold. Enjoy!
About the Author(s)
Sarah Ulmer
Sarah is a Mississippi native, born and raised in Madison. She is a graduate of Mississippi State University, where she studied Communications, with an emphasis in Broadcasting and Journalism. Sarah's experience spans multiple mediums, including extensive videography with both at home and overseas, broadcasting daily news, and hosting a live radio show. In 2017, Sarah became a member of the Capitol Press Corp in Mississippi and has faithfully covered the decisions being made by leaders on some of the most important issues facing our state. Email Sarah: sarah@magnoliatribune.com
More From This Author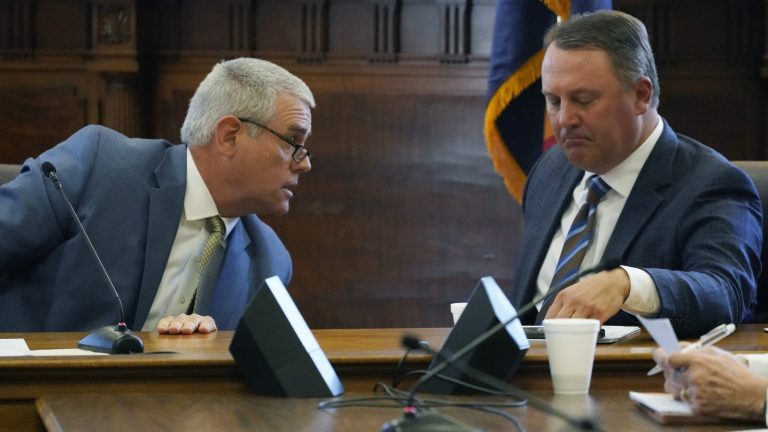 Previous Story