(Photo provided by Governor Tate Reeves office)
The Reeves initiatives look to generate $700 million for hospitals in Mississippi. Critics call it too little, too late.
Governor Tate Reeves announced Medicaid reimbursement reforms on Thursday, with two proposals estimated to generate nearly $700 million in new revenue for hospitals in Mississippi.
The first proposal would increase Mississippi Hospital Access Program (MHAP) reimbursement rates for Medicaid patients in the managed care delivery system to the average commercial rate. Average commercial rate has long been considered the federal ceiling for Medicaid reimbursements in managed care.

The second proposal would supplement Medicaid base payment rates for hospitals by reimbursing inpatient and outpatient hospital services in the fee-for-service system up to the Medicare upper payment limit. This payment mechanism, known as a UPL, is calculated similarly to the one-time emergency payment of $137 million that hospitals received through the Mississippi Division of Medicaid earlier this calendar year.
You can see the estimated projections from the initiatives here.
Both of these proposals must be approved by the Center for Medicare and Medicaid Services (CMS) at the federal level. If approved, the federal portion of the increased reimbursements would equal the current Federal Medical Assistance Percentage (FMAP), which in Mississippi is 77 percent.
Under the Reeves proposal, the remaining portion of the increased reimbursements would come from hospital assessments, based on a formula already in law that uses non-Medicare in-patient bed days.
This means that if approved by CMS, the state portion would not come out of Mississippi's general fund, but would be ultimately financed by hospitals and their patients.
Governor Reeves said these initiatives were put together by a group of medical professionals that include hospital heads Sam Dean (Merit Health), Gregg Gibbes (South Central Regional Medical Center), Kent Nicaud (Gulfport Memorial Hospital), Greg Havard (George Regional Health System), Shane Spees (North Mississippi Health Services), Andy Woodard (Forrest General) and LouAnn Woodward and Alan Jones (UMMC). Mississippi Division of Medicaid Director Drew Snyder was also among the participants.
Many of the hospitals represented in the group left the Mississippi Hospital Association earlier in the year. MHA's PAC has endorsed and written a $250,000 check to Reeves' opponent, Democratic gubernatorial candidate Brandon Presley. Magnolia Tribune broke the stories of both the endorsement and the hospital exodus from MHA.
The proposals stop short of what some frequently refer to as Medicaid expansion. That would involve increasing the number of people eligible for enrollment in Medicaid by changing eligibility standards, like income levels.
During the press conference, Reeves said, "This is not going to be the end of the road on this going forward."
But when asked why he would propose new initiatives instead of expand Medicaid, Reeves provided examples.
Reeves said there are two neighboring states, similar to Mississippi, that have expanded Medicaid: Arkansas and Louisiana. Those states report the same percentage of hospitals currently on the verge of closure as Mississippi, a non-expansion state.
"To me, expansion of Obamacare, while it adds a lot of people to welfare does not have the kind of financial impact that many think it will have," said Reeves.
In order to receive these extra dollars it is anticipated that the provider assessment will be $178 million to draw down a net $690 million.
With the general election around the corner and Reeves' position as governor being challenged by his Democratic opponent Presley, it was asked whether or not this could be considered a political move.
"We are up here today because this is what is best for the people of Mississippi," said Reeves.
He added that the group of people on the team working through these solutions have been doing so for months. The Governor indicated that this was just the timing of when they were able to pull it all together.
However, Presley was not so convinced. In a statement released as Reeves' press conference was still happening, Presley called it a "stunt."
"If Tate Reeves really cared about ending the hospital closure crisis he created, he would call a special session and expand Medicaid so working families can get the healthcare they need. Tate Reeves has had 12 long years to do something about Mississippi's hospital crisis and 47 days before an election is too little, too late for the hospitals that have cut essential services, lost jobs, or are on the brink of closing altogether," said Presley in the release. "Today's announcement is nothing more than an election year stunt and just more proof that Tate Reeves is a craven, failed governor who will always look out for himself and his political career ahead of the health of Mississippi families."
The Mississippi Democratic party also chimed in, saying the efforts to help prevent hospital closures were too little, too late.
"Today's announcement is too little, too late for hospitals who have already cut jobs and services, for KPC Promise Hospital that already shut down and for Greenwood-Leflore that could close down by the end of the month," said State Rep. John Hines in the party's statement. "This is an election year hail mary that we can see straight through, and Mississippians will still suffer. We cannot play politics with the health of our people. We must expand Medicaid and end this healthcare crisis once and for all."
About the Author(s)
Sarah Ulmer
Sarah is a Mississippi native, born and raised in Madison. She is a graduate of Mississippi State University, where she studied Communications, with an emphasis in Broadcasting and Journalism. Sarah's experience spans multiple mediums, including extensive videography with both at home and overseas, broadcasting daily news, and hosting a live radio show. In 2017, Sarah became a member of the Capitol Press Corp in Mississippi and has faithfully covered the decisions being made by leaders on some of the most important issues facing our state. Email Sarah: sarah@magnoliatribune.com
More From This Author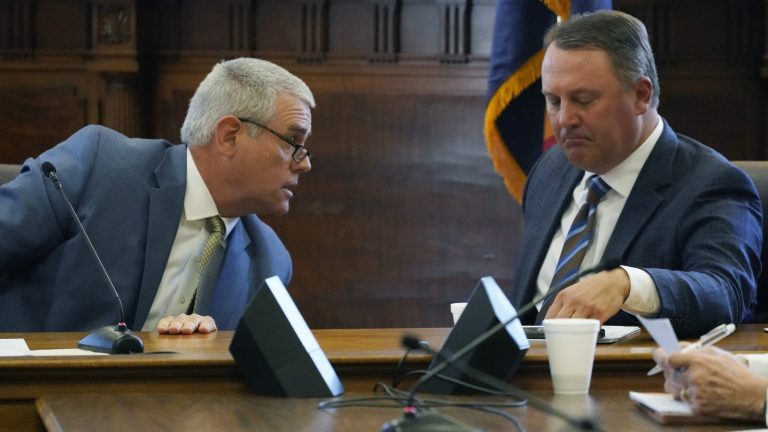 Next Story