FILE - The Republican National Committee logo is shown on the stage as crew members work at the North Charleston Coliseum, Jan. 13, 2016, in North Charleston, S.C. With six weeks until the first 2024 Republican presidential debate, some hopefuls are finding creative ways to boost their donor numbers and ensure they make it on stage. (AP Photo/Rainier Ehrhardt, File)
The Republican presidential debate stage will be full Wednesday, but former President Trump won't be in attendance. Trump, facing mounting legal troubles, says the public "knows who I am."
The first Republican presidential candidate debate of the 2024 election cycle will take place in Milwaukee, Wisconsin on Wednesday without the highest polling contender.
Former President Donald Trump, who is currently leading the growing GOP field by double digits, confirmed over the weekend that he will not attend the debate. He says the public already "knows who I am." Reports have speculated that Trump will instead sit for an interview with former Fox News Host Tucker Carlson.
To qualify to participate in the GOP debate, the Republican National Committee's requirements include a donor and polling threshold as well as signing a loyalty pledge to back the eventual nominee. Candidates much have accumulated at least 40,000 unique donors with a minimum of 200 unique donors in 20 states and be polling at least 1% in three qualifying national polls or at least 1% in two qualifying national polls and two polls from early voting states.
Confirmed Republican participates so far are:
Ron DeSantis, Florida Governor
Vivek Ramaswamy, businessman/entrepreneur
Tim Scott, South Carolina U.S. Senator
Mike Pence, former Vice President
Nikki Haley, former South Carolina Governor
Chris Christie, former New Jersey Governor
Doug Burgum, North Dakota Governor
On Sunday, former Arkansas Governor Asa Hutchinson reported that he, too, had met the RNC's debate requirements to participate. However, no official word has yet been announced on his attendance.
Two other GOP candidates are also vying for a spot on the debate stage – Miami Mayor Francis Suarez and businessman Perry Johnson.
The deadline for the RNC to announce the official debate field is today (Monday).
According to the latest polling averages reported by FiveThirtyEight, Trump leads the Republican candidate field, sitting at 54.3%. DeSantis (14.8%), Ramaswamy (8.4%), Pence (4.8%), and Haley (3.4%) round out the top 5.
Efforts have been made by both the RNC and Fox News to have Trump participate in the debates, going so far as to visit him at his residence. His lack of participation this week does not impact future debates, should he choose to attend. A second GOP presidential candidate debate will be held in September.
Pundits are speculating that Trump's decision not to attend the debate could be tied to his ongoing legal troubles. Last week, he was indicted for the fourth time this year when a Georgia grand jury sent down criminal charges against the former President related to his alleged actions to overturn the 2020 election results. He has also been indicted in New York related to falsifying business records. In addition, Trump is facing federal charges in Florida and Washington D.C. regarding his handling of classified documents and his alleged election interference related to the January 6, 2021, U.S. Capitol riot. Trump has pleaded not guilty to all charges.
How to Watch
Republican Presidential Debate
Wednesday, August 23, 2023
8 p.m. to 10 p.m. CT
Aired on Fox News and co-moderated by anchors Bret Baier and Martha MacCallum
About the Author(s)
Frank Corder
Frank Corder is a native of Pascagoula. For nearly two decades, he has reported and offered analysis on government, public policy, business and matters of faith. Frank's interviews, articles, and columns have been shared throughout Mississippi as well as in national publications such as the Daily Caller. He is a frequent guest on radio and television, providing insight and commentary on the inner workings of the Magnolia State. Frank has served his community in both elected and appointed public office, hosted his own local radio and television programs, and managed private businesses all while being an engaged husband and father. Email Frank: frank@magnoliatribune.com
More From This Author
Previous Story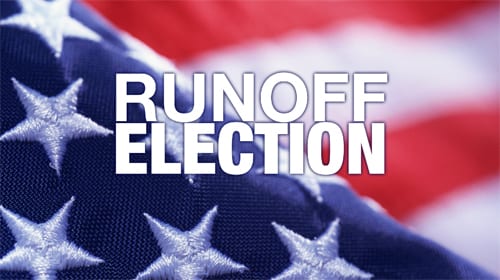 Next Story