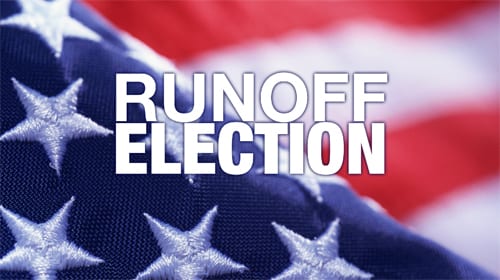 Voters in 66 counties will go back to the polls on August 29th to cast their ballot in the runoff elections in their respective political party primary.
The Mississippi Secretary of State's office has announced that in-person absentee voting for the Primary Election Runoffs will begin Saturday, August 19th and run through Saturday, August 26th.
The Primary Election Runoffs will be held on Tuesday, August 29th.
Circuit clerk offices will be open from 8:00 a.m. to noon for in-person absentee voting this Saturday and normal hours during the next week.
The SOS reminds voters that all mail-in absentee ballots must be postmarked by August 29 and received by county circuit clerk offices within five business days of August 29 in order to count.
Voters must vote in the political party primary runoff that they cast their ballot in on August 8th. However, if a voter did not vote on August 8th, they can vote in either party's primary runoff election.
There will be a Primary Election Runoff for either a county or legislative office in 66 of the state's 82 counties. Those counties are:
Alcorn
Attala
Benton
Bolivar
Calhoun
Carrol
Choctaw
Clarke
Claiborne
Clay
Coahoma
Copiah
Covington
Forrest
George
Greene
Grenada
Hancock
Harrison
Hinds
Holmes
Humphreys
Itawamba
Jackson
Jasper
Jefferson
Jeff Davis
Jones
Lamar
Lauderdale
Lawrence
Leake
Lee
Lincoln
Lowndes
Madison
Marshall
Neshoba
Newton
Noxubee
Oktibbeha
Pearl River
Perry
Pike
Pontotoc
Prentiss
Quitman
Rankin
Scott
Sharkey
Simpson
Smith
Stone
Sunflower
Tallahatchie
Tate
Tippah
Tishomingo
Union
Walthall
Washington
Wayne
Webster
Wilkinson
Winston
Yazoo
About the Author(s)
Frank Corder
Frank Corder is a native of Pascagoula. For nearly two decades, he has reported and offered analysis on government, public policy, business and matters of faith. Frank's interviews, articles, and columns have been shared throughout Mississippi as well as in national publications such as the Daily Caller. He is a frequent guest on radio and television, providing insight and commentary on the inner workings of the Magnolia State. Frank has served his community in both elected and appointed public office, hosted his own local radio and television programs, and managed private businesses all while being an engaged husband and father. Email Frank: frank@magnoliatribune.com
More From This Author
Previous Story
Next Story