Brandon Presley - left (AP Photo/Rogelio V. Solis - Copyright 2022 The Associated Press. All rights reserved.) Tate Reeves - right (AP Photo/Rogelio V. Solis - Copyright 2023 The Associated Press. All rights reserved.)
Governor Reeves' campaign began the 2023 election cycle with nearly $7.9 million, making him tough to catch even with a first period haul of $1.35 million by Presley.
Brandon Presley's gubernatorial campaign is boasting that the Democrat has raised more than any other Democratic candidate for Governor in Mississippi history in the first reporting period for the 2023 election cycle.
Yet, while Presley's team celebrates their "historic" efforts, his campaign remains at a significant financial disadvantage when compared to the incumbent Republican Governor.
In a release sent by Presley's campaign on Wednesday, the first-time statewide Democratic candidate says he has raised $1.35 million between January and April and has $1.6 million cash on hand. According to Presley's end of year filing, the current Northern District Public Service Commissioner reported closing 2022 with $723,801 cash on hand.
By comparison, incumbent Governor Tate Reeves, a Republican, ended 2022 with nearly $7.9 million between his two accounts – Tate for Governor and Tate Reeves. Reeves, who is currently on a campaign kickoff tour across the state, raised over $3.5 million from January to December in 2022.
Presley's team says 88% of the Democrat's contributions this period were less than $200 with over 4,000 total donors. However, as first reported by Magnolia Tribune last week, $250,000, or over 18.5% of Presley's latest haul looks to have come from the Mississippi Hospital Association's PAC, Friends of Mississippi Hospitals, in support of Presley's stance advocating for Medicaid expansion. Tim Moore, MHA's President and CEO, confirmed that the check for the donation had been cut and sent to Presley prior to the close of the latest filing period which ended April 30th.
Whether those MHA funds are reflected in Presley's total is unclear at this time. A copy of Presley's latest 2023 report was not attached to the release, nor has it been loaded onto the Mississippi Secretary of State's campaign finance website as of the publication of this article.
Campaign finance reports for January through April 2023 are due to the Mississippi Secretary of State's office by May 10th. Like Presley, Reeves' campaign finance report has also not been released as of yet and is not on the Secretary of State's website.
The Presley campaign touted that they raised nearly twice as much as the most recent Democratic nominee for Governor, former Attorney General Jim Hood in 2019, who raised $755,000 in the same period, as well as the last Democratic Mississippi Governor Ronnie Musgrove, who reported raising $837,696 in the first report for 2003 when he sought re-election. 
About the Author(s)
Frank Corder
Frank Corder is a native of Pascagoula. For nearly two decades, he has reported and offered analysis on government, public policy, business and matters of faith. Frank's interviews, articles, and columns have been shared throughout Mississippi as well as in national publications such as the Daily Caller. He is a frequent guest on radio and television, providing insight and commentary on the inner workings of the Magnolia State. Frank has served his community in both elected and appointed public office, hosted his own local radio and television programs, and managed private businesses all while being an engaged husband and father. Email Frank: frank@magnoliatribune.com
More From This Author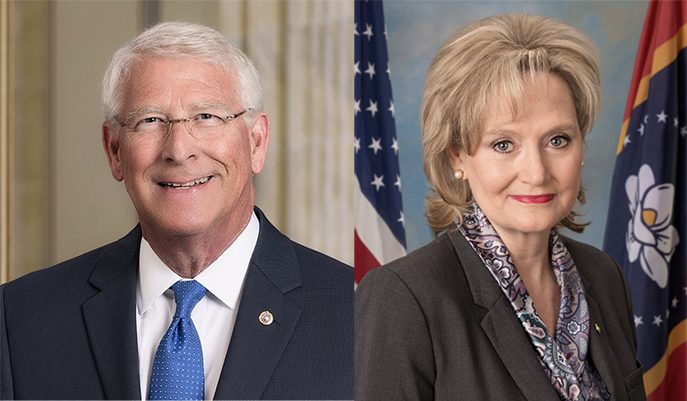 Previous Story