Some light history about a classic Louisiana comfort food, jambalaya, along with creole jambalaya and sazerac recipes for trying at home.
Jambalaya is quintessential Louisiana comfort food. A melding of flavors and cultures all in one pot. There are a lot of theories from whence the dish came. Some theorize that Spanish settlers to New Orleans created the dish, substituting hard to find saffron with tomato while attempting to make paella. The dishes are similar.
Others attribute the dish to the French who settled in the region. They note the word 'jambalaya' is based on the word 'jambalaia', which seems to have first appeared in a French-Provençal dictionary in 1878. The definition described a mishmash much like the dish.
The name of the dish could have its roots in the Spanish word for ham, 'jamón,' but so too the French word, 'jambon.' Then there is the West African theory. The dish bears similarity to one-pot West African rice dishes called jollof, and the name of the dish could draw from an African word for rice, 'aya.'
The most likely scenario is that all three cultures have their fingerprints on what we know as jambalaya today. Of course, there is Cajun jambalaya and there is Creole jambalaya. While Cajun and Creole are sometimes used interchangeably, they are different styles of cooking from different parts and people within Louisiana. The primary difference between the two styles is that Creole cooks rely heavily on tomato. The jambalaya recipe that follows is creole. It's what I grew up eating, though I like to think I've elevated it a touch.
Creole Jambalaya Recipe
Time: 60-75 minutes (depends on how fast you chop). I've made this sound harder than it is below. It's not hard. I promise.
Ingredients:
1 medium yellow onion
1 large green bell pepper
3-4 sticks of celery
1 bunch of green onion
3 cloves of garlic
1 pound andouille sausage
1.5 pounds of chicken (most classic recipes use thighs)
Half-pound of bacon
1 pound of shrimp (peeled and deveined)
1 29-ounce can of tomato saunce
1 32-ounce carton of chicken stock
1 can of Rotel (I prefer spicy Rotel)
2 tablespoons of your favorite hot sauce (I prefer Louisiana)
2 tablespoons of Worcestershire sauce
1.5 teaspoons of fine sea salt
Half teaspoon of cayenne pepper
Half teaspoon of oregano
Two bay leaves
3.5 cups of parboiled rice
Step 1: Get to Slicing and Dicing
Dice your onion, bell pepper, and celery. A food processor can be your friend in this endeavor, though I prefer a rough chop on the celery. Mince the garlic and slice the green onion. Set vegetables aside.
Slice your bacon. This is not an easy task if bacon is room temperature. Stick it in your freezer for an hour before slicing and it will be easy. You basically want it in 1/4 inch pieces. Similarly, slice andouille sausage in 1/4 inch circles. For what it's worth, I really like Country Pleasin's andouille.
Step 2: Brown the Pork, Sweat the Veggies
Get out a large pot. Get it hot. Add your bacon slices and fry them down. They will not get as crispy as whole pieces of bacon would. Once bacon has started to brown and crisp up a bit, throw in your sausage. Let it get well-browned in the pot. Browning is flavor and texture.
Once your pork products have some good color on them, toss in your onion, bell pepper, celery and half of the green onion. Sprinkle with some salt, turn down the heat to medium and cover. You will not need to add any oil or butter because of the pork fat. Stir every once in a while. Once the onions become translucent, add the garlic and let cook for 2-3 more minutes. The whole process of cooking your veggies down should not take longer than 10-12 minutes.
Step 3: Make the Sauce
Now add your tomato sauce, chicken stock, Rotel, hot sauce, Worcestershire sauce, sea salt, cayenne, oregano and bay leaves. Cover on medium so that you don't lose a lot of liquid from evaporation while the flavors meld together.
Step 4: Poultry Time
There are two types of chicken you can use. The right kind is chicken thighs, which have more fat, more moisture, and more flavor. The easy kind are chicken breasts, which are bland, dry, and lifeless. Using chicken thighs requires a little extra work, though, if you want to avoid biting into some fat in your completed dish.
Here's what I do. I put some boneless, skinless chicken thighs into a zip lock bag with some olive oil, salt, pepper and minced garlic. Then I throw them on a 400-500 degree grill while my veggies or sauce are cooking, 4-5 minutes per side. Take them off, let them cool for a couple minutes, then dice them up/remove any lingering fat (most of it will burn off on the grill). I've also browned them in a cast iron skillet before and then diced them up. It works, but I like the depth of flavor the grill adds. When I grill them, I don't add the meat until after the rice has cooked.
You could just brown them with your sausage, but that's boring. You could also just use diced chicken breast, but that's REALLY boring. Your call.
Step 5: Rice Time
Once your sauce has cooked for 10-15 minutes, crank up the heat and bring it to a boil. Once it's boiling, add your 3.5 cups of parboiled rice. Turn the heat down to a simmer, cover it and let it cook for 20 minutes.
Step 6: Shrimp, Garnish, Eat
I peel my shrimp after I put in the rice. Once the rice has been cooking for 15 minutes, I commit rice sacrilege, lift the lid and add my shrimp. Then I put the lid back on and pray I haven't messed it up (I haven't). Adding the shrimp at the end is important if you want the shrimp cooked properly. Adding them early in the process yields either a rubbery bite or one that loses its structure. 5 minutes of rice cook time, plus 5 minutes of rice fluff time, is enough to cook a shrimp through. You'll thank me.
Once your rice has cooked for 20 minutes, you can add your chicken (if you did it my way) and stir in the other half of your green onion. Take a bite of the rice. If it's still a little firm, you can add a quarter cup of water and give it another five minutes. It won't be, though. Eat.
And Now for a Proper Drink
For what it's worth, I'm completely comfortable drinking an Abita Amber with a bowl of piping hot jambalaya. But if you're going to have a quintessential Louisiana dish, you might want to pair it with a quintessential Louisiana cocktail. Enter the granddaddy of Louisiana drinks, the Sazerac.
The story goes that back in 1838, Creole apothecary Antoine Peychaud invented the Sazerac in his shop at 437 Royal Street. They say he first served it to his fellow Masons after hours in an egg cup –a coquetier—a word that some insist morphed into "cocktail." The name of the drink comes from Peychaud's favorite French brandy, Sazerac-de-Forge et fils. Somewhere along the line, American Rye-whiskey was substituted for the cognac and, in 1873, bartender Leon Lamothe added a dash of Absinthe. Called the "Green Fairy" for its color and the "Black Death" for its licorice flavor, Absinthe was banned in1912 for allegedly causing hallucinations. Soon after, Peychaud's special bitters were substituted in its place.

NewOrleans.com
Ingredients:
1.5 ounces of Sazerac Rye Whiskey or Bulleit Rye Whiskey
1/4 ounce of Herbsaint
3-4 dashes of Peychaud's Bitters
1 sugar cube
1 lemon peel slice
Step 1: Two Glass Set Up
Get out two highballs (like you would use to make an Old Fashioned). Pack one of them with ice to get it cold. In the other, place your sugar cube and hit it with the dashes of Peychaud's Bitters. Crush the sugar cube and add your Rye whiskey.
Step 2: Dump the Ice, Add the Herbsaint, Do a Switcheroo
Dump the ice out of the first glass. Coat the inside of that glass with the Herbsaint. Now pour your sugar, Peychaud's, Rye Whiskey combo from the second glass into the first glass you just coated with Herbsaint.
Step 3: Add the Lemon Peel and Imbibe (Repeat if Necessary)
About the Author(s)
Russ Latino
Russ is a proud Mississippian and the founder of Magnolia Tribune Institute. His research and writing have been published across the country in newspapers such as The Wall Street Journal, National Review, USA Today, The Hill, and The Washington Examiner, among other prominent publications. Russ has served as a national spokesman with outlets like Politico and Bloomberg. He has frequently been called on by both the media and decisionmakers to provide public policy analysis and testimony. In founding Magnolia Tribune Institute, he seeks to build on more than a decade of organizational leadership and communications experience to ensure Mississippians have access to news they can trust and opinion that makes them think deeply. Prior to beginning his non-profit career, Russ practiced business and constitutional law for a decade. Email Russ: russ@magnoliatribune.com
More From This Author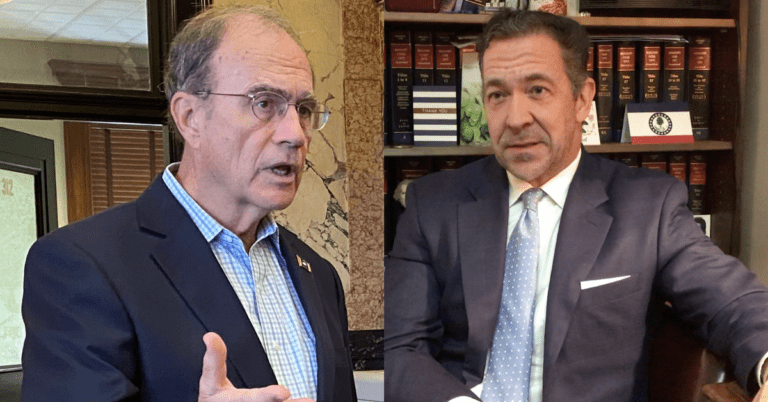 Previous Story
Next Story