This Feb. 5, 2020, booking photo provided by Hinds County Detention Center shows former wrestler Brett DiBiase in Raymond, Miss. DiBiase pleaded guilty Thursday, March 2, 2023, to a federal charge related to misspending of welfare money that was supposed to help needy families in Mississippi. DiBiase faces up to five years in federal prison and a $250,000 fine for his plea to conspiracy to defraud the federal government. (Hinds County Detention Center via AP, File)
The plea comes as the former MDHS official is said to be cooperating with state and federal prosecutors in the ongoing TANF fraud investigation.
Dale "Brett" DiBiase has plead guilty in federal court on Thursday in the case related to his role in the misspending of Mississippi Temporary Assistance for Needy Families (TANF) funds.
The former deputy administrator for the Mississippi Department of Human Services (MDHS) plead guilty to one count of Conspiracy to Defraud the United States in violation of 18 USC § 371 I in the Federal District Court for the Southern District of Mississippi.
"I'm pleased that our work uncovering the largest public fraud in state history continues to result in convictions. We will continue to assist the prosecutors, who decide who faces criminal charges," said State Auditor Shad White.
DiBiase, a former professional wrestler and the son of another pro wrestler Ted DiBiase, was previously convicted in state court in 2020 for his part in the fraud case which by all measures is the largest in Mississippi history. That earlier guilty plea in state court was related to making false representations to defraud the government.
The sentencing in the state case was deferred as the Hinds County District Attorney and the U.S. Attorney continue to pursue others involved in the corruption scandal. Prosecutors say DiBiase is cooperating with them in the ongoing State and Federal investigation.
He was one of six arrested and indicted in February 2020 on state charges in the MDHS TANF fraud case.
DiBiase was charged in a multi-count indictment for conspiracy and fraud for his role in the scheme. Others indicted and later convicted were former MDHS Executive Director John Davis, Nancy New, Zach New, and Ann McGrew.
**Correction Issued: A previous report with information from the Hinds County District Attorney's office also included Latimer Smith as a convicted individual for fraud. That is not accurate and he was never convicted of that crime according to his legal representation.**
In addition to his sentence in state court, DiBiase faces up to five years in federal prison for conspiracy to defraud the U.S. Government and a fine of up to $250,000.00.
"I applaud our federal partners for continuing to pursue federal charges for each and every individual responsible for stealing from Mississippi's most needy and vulnerable citizens," District Attorney Owens said following the hearing. "As I have said before, this case is far from over and both the state of Mississippi and the U.S. Government will continue to pursue all those involved in this fraud, regardless of their position or standing."
About the Author(s)
Sarah Ulmer
Sarah is a Mississippi native, born and raised in Madison. She is a graduate of Mississippi State University, where she studied Communications, with an emphasis in Broadcasting and Journalism. Sarah's experience spans multiple mediums, including extensive videography with both at home and overseas, broadcasting daily news, and hosting a live radio show. In 2017, Sarah became a member of the Capitol Press Corp in Mississippi and has faithfully covered the decisions being made by leaders on some of the most important issues facing our state. Email Sarah: sarah@magnoliatribune.com
More From This Author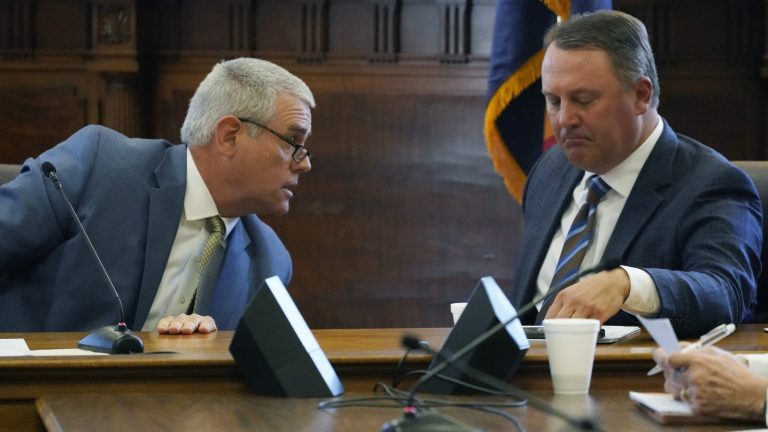 Previous Story
Next Story