Weekly rundown of the stories that caught our attention.
If you ended up here looking for the latest edition of The Friday 'Sip (Week of Feb. 27), something went awry with the links in this week's email. You can access the latest edition here.
If you ended up here looking for the latest edition of The Friday 'Sip, something went awry with the links in this week's email. You can access the latest edition here.
It's Time to Play the Feud
On Tuesday, House leadership expected to roll out an income tax proposal to finish what they started last year. The effort hit a snag in the House Republican caucus and has generated some Twitter kerfuffle.
It warrants backing up a bit. Two years ago, outgoing Speaker Philip Gunn announced an ambitious target of eliminating the income tax in Mississippi.
In year one of the effort, Gunn's plan ran into opposition in the Mississippi Senate. Last year, it looked to be at an impasse, before a compromise was reached with the Senate. The compromise, which was signed into law by Gov. Tate Reeves, fell short of complete elimination, but yielded the largest exemption in the country among states that tax income and a flat 4 percent tax (down from a top rate of 5 percent).
Gunn aimed on his way out to finish the job this year. Multiple sources from within the Republican House caucus spoke to Magnolia Tribune on the condition of anonymity. Each relayed that Speaker Gunn presented two plans to the caucus in two separate meetings.
The first plan would have picked up at the completion of last year's bill and continued, on an annual basis, rolling down the tax rate until the income tax was no more. The second would have brought the rate down to 3.5 percent and then stopped.
Any revenue bill requires a super-majority of 3/5ths of the chamber to pass. As luck would have it, Republicans have such a super-majority in their pocket, but it requires near consensus within the caucus.
And that's where things went awry. According to our sources, Speaker Gunn invited the membership to let him know whether they were opposed to moving forward. He reported back to the caucus that twelve members had voiced opposition.
On Thursday, outgoing Rep. Dana Criswell cryptically published a list of caucus members, with no commentary. The tweet was then retweeted by Mississippi State Director for the State Freedom Caucus Network Steven Utroska with this comment: "A list of Republicans that apparently never read the Republican Platform tenant of cutting taxes."
Criswell's tweet list was subsequently deleted, but not before his colleague Rep. Missy McGee (who appeared on the list under the alias of Missy MacGee) got in a shot on Criswell, referring to both him and Utroska as trolls.
The consensus among those we spoke with was that Rep. Becky Currie led the fight against additional tax cuts within the caucus. It was reported that her comments were less policy-oriented and more personal in nature.
Others who were reported as having voiced concern included Reps. Donnie Scoggins, Noah Sanford, Kevin Felsher, Carolyn Crawford, Steve Massengill, Jerry Turner, and Greg Haney. None of our sources indicated that Rep. McGee spoke out during the caucus meeting.
Almost all of the people we spoke with indicated that there were varying degrees of nuance, that it was not clear that everyone who voiced concern would have voted against the bill were it to have made it the floor, or even that they were among the 12 who told the Speaker "no," and that the concerns were mostly policy-oriented. Some surmised that even when policy-oriented, the debate exposed a fissure in the Party between those who want to reduce the size of government and those who want to increase it.
When asked for comment, the Speaker's office declined, citing long-standing policy of not discussing what occurs in caucus. In addition to Gunn, Gov. Tate Reeves has made it clear that income tax elimination is a top priority for him. It will be interesting to see if he calls a special session to force the issue.
Burning a Hole in Your Pocket
The debate over tax cuts does not occur in a vacuum. The state of Mississippi is sitting on wads of cash. The state came into this year with nearly $4 billion in reserves, and back-to-back years with over $1 billion in surplus revenue.
After a couple of years of woefully underestimating revenue, the revenue estimating committee dramatically bumped the revenue estimate for FY 2023 up to nearly $7 billion for the year. Mississippi's fiscal years start on July 1st and conclude on June 30th of the following year.
Despite the bump, revenues continue to pour in, well in excess of the estimate. Through January, with five months remaining, the state was $502 million above estimate for the first 7 months of the fiscal year. This means that even if revenues decline to the estimate baseline for the next 5 months, the state would take in $7.5 billion this fiscal year.
The recommended general fund budget for FY 2024 was over $6.3 billion, which by itself is a big increase over past years. For instance, way back in FY 2022, the state general fund budget was $5.74 billion. And if you venture even further into yesteryear, way way back to FY 2020, the state general fund budget was $5.54 billion.
If the numbers are making your eyes bleed, the point is that the state is both bringing in and spending boocoodles of money. And with the Scrooge McDuck-style vault busting at the seams, it's burning a hole in the pocket of some legislators, Republican and Democrat alike.
Fundamentally then, the debate devolves to the question of whether we think people spend their own money better than government, or if government spends money better than the people who earned it. This should not be a difficult question for anyone who claims conservativism, or who understands basic economics, but alas, here we are.
Mama, Don't Let Your Babies Grow Up to Be Legislators
Speaking of family feuds, could one be brewing within the Blackmon house? Probably not. Anne Summerhays of Magnolia Tribune reported this week that sitting Sen. Barbara Blackmon (D), who qualified for re-election on January 3rd, has an opponent: her son Bradford. Sitting Rep. Ed Blackmon (D) and husband to Barbara, also qualified for re-election on January 3rd. He has an opponent: his son Lawrence.
Both of the younger Blackmons qualified on deadline day, February 1st. While the forms for qualifying include a spot for the time paperwork is turned in, that spot was left blank on Bradford and Lawrence's form.
We will see how this unfolds, but it has all the makings of a literal handoff of legislative seats to the Blackmon children. Incumbents, particularly incumbents in Mississippi, aren't drawing a lot of opposition these days. So the play looks like this: mom and dad qualify to keep any would be challengers out of the race, the pups swoop in at the close of qualifying, and then mom and dad drop from their respective races. Ta-da, kids win races without the opposition that would have occurred had these been open races.
It's a dirty, undemocratic play. It should be frowned upon. But at a minimum, it should be reported.
And the Winner Is
Last night, Magnolia Tribune teamed with some great co-sponsors to present the Sixth Annual MS Top 50. MS Top 50 honors the 50 most influential politicians, government affairs professionals, and business and culture leaders from across the state.
This year's crop of winners stretch the gambit from the halls of Congress to the state house to your local church. We were also honored to recognize as this year's Hall of Fame inductees Sen. Roger Wicker and Civil Rights icon James Meredith. You can check here for a complete list of winners:
When Magnolia Tribune was launched, we acquired the assets of Y'all Politics through a charitable contribution. Part of that acquisition included the MS Top 50 Event. We are happy to continue the tradition of honoring Mississippi's best and brightest and our thankful for our partners in the event WJTV, C Spire, Atmos, Capitol Resources, MS Farm Bureau Federation, and The Payne Group.
About the Author(s)
Russ Latino
Russ is a proud Mississippian and the founder of Magnolia Tribune Institute. His research and writing have been published across the country in newspapers such as The Wall Street Journal, National Review, USA Today, The Hill, and The Washington Examiner, among other prominent publications. Russ has served as a national spokesman with outlets like Politico and Bloomberg. He has frequently been called on by both the media and decisionmakers to provide public policy analysis and testimony. In founding Magnolia Tribune Institute, he seeks to build on more than a decade of organizational leadership and communications experience to ensure Mississippians have access to news they can trust and opinion that makes them think deeply. Prior to beginning his non-profit career, Russ practiced business and constitutional law for a decade. Email Russ: russ@magnoliatribune.com
More From This Author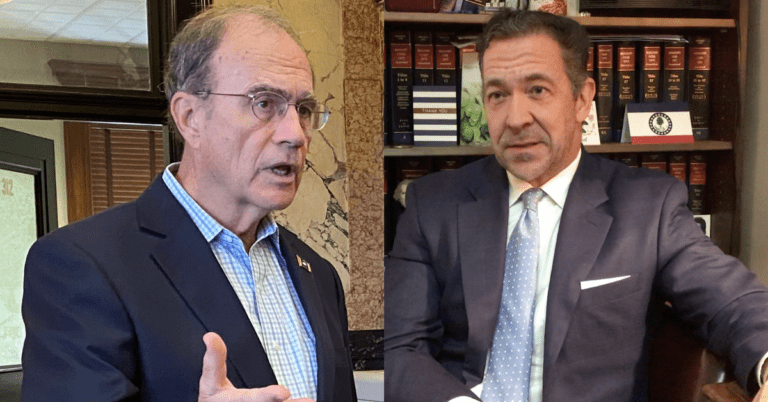 Previous Story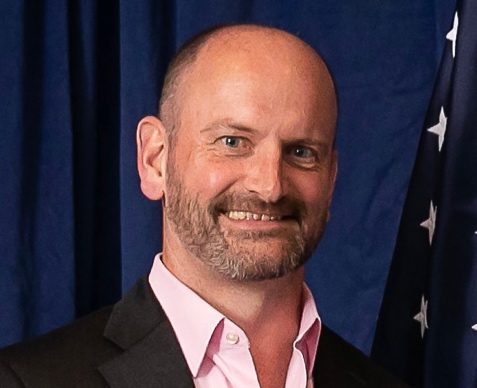 Next Story