Stay up-to-date on what's in the news with the Y'all Politics Daily Roundup.
The Tax Foundation released its State Business Tax Climate Index this week, with Mississippi ranking 30th overall.
The Tax Foundation says the Index enables business leaders, government policymakers, and taxpayers to gauge how their states' tax systems compare.
"While there are many ways to show how much is collected in taxes by state governments, the Index is designed to show how well states structure their tax systems and provides a road map for improvement," the report summary states.
The Mississippi Department of Education (MDE), through its Mississippi Teacher Residency (MTR) program, is awarding $9,886,468 in grants to five universities in the state to cover tuition and expenses for up to 240 individuals seeking a graduate degree in elementary and secondary education.
The MDE is using American Rescue Plan Elementary and Secondary School Emergency Relief (ESSER) funds to cover the grants.
The MTR will provide grants to the universities' educator preparation programs to enroll diverse participants to work toward their graduate degree and Mississippi teacher certification. MTR will include training alongside a mentor teacher, testing support, professional development, ongoing assessment and a commitment to teach in a geographical critical shortage school or district serving low-income children, racial/ethnic minorities and children with disabilities disproportionately impacted by COVID-19.
The military can breathe a sigh of relief now that Congress has approved defense legislation for the coming year. After months of delay, the National Defense Authorization Act finally cleared the Senate on Wednesday, unlocking military funding for 2022. The legislative process for this bill is usually smooth and bipartisan, but this year, Democrats kept the bill in limbo for months while trying to include a string of left-wing priorities. Those ideas were ultimately stripped from the bill thanks to persistent Republican efforts.
As a member of the Senate Armed Services Committee, I helped negotiate this legislation and am glad to see it reach the President's desk. This bill makes historic investments in military research, supplies, and weaponry to keep our adversaries at bay. And it includes vital support for U.S. service members and their families, who sacrifice every day to keep us safe.
Wicker offers condolences on death of former Senator Isakson
Johnny Isakson was a true Christian gentleman. It was my distinct privilege to work alongside him. He was a gifted legislator and public servant who leaves us with a list of accomplishments as long as my arm.

My full statement on his passing here: https://t.co/GWp0d4OWqV pic.twitter.com/ExGMBIU5HS

— Senator Roger Wicker (@SenatorWicker) December 19, 2021
America's national debt recently surpassed $29 trillion, and it shows no sign of slowing down.
Washington, D.C.'s lack of fiscal discipline is jeopardizing America's financial independence for generations to come. And what's most alarming to me is that those in leadership now are creating socialist entitlement programs that could lead to an inescapable national deficit – one even the strongest of economies couldn't outpace.
I've spent most of my life in the private sector. I understand what it means to make tough choices about what you can afford – and what you can't.
MSDH COVID-19 Reporting
Today MSDH is reporting 911 more cases of COVID-19 in Mississippi, 3 deaths, and 44 ongoing outbreaks in long-term care facilities. State #covid19 totals: 522,455 cases, 10,354 deaths, and 1,434,175 persons fully vaccinated. Full COVID-19 information: https://t.co/YCv9xPyJDk pic.twitter.com/hjlzFjQbpo

— MS Dept of Health (@msdh) December 17, 2021
An online petition has just started circulating. It's a letter to Speaker Philip Gunn. Both he and the Governor have continuously said their position has not changed, and they do not believe the state should expand Medicaid.
"Without a ballot initiative process, the legislature plays an essential role in determining whether or not Mississippi expands health care," noted SPLC Action Fund Director for Political Campaigns Brandon Jones.
He notes that the issue has never really gone away, but the added incentives make it more attractive for lawmakers who have frequently pointed to the cost as a concern.
More From This Author
Previous Story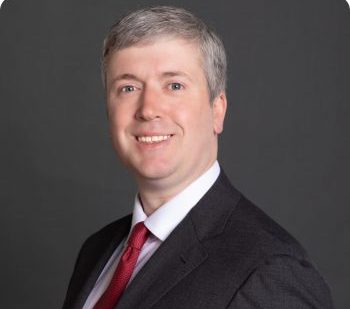 Next Story