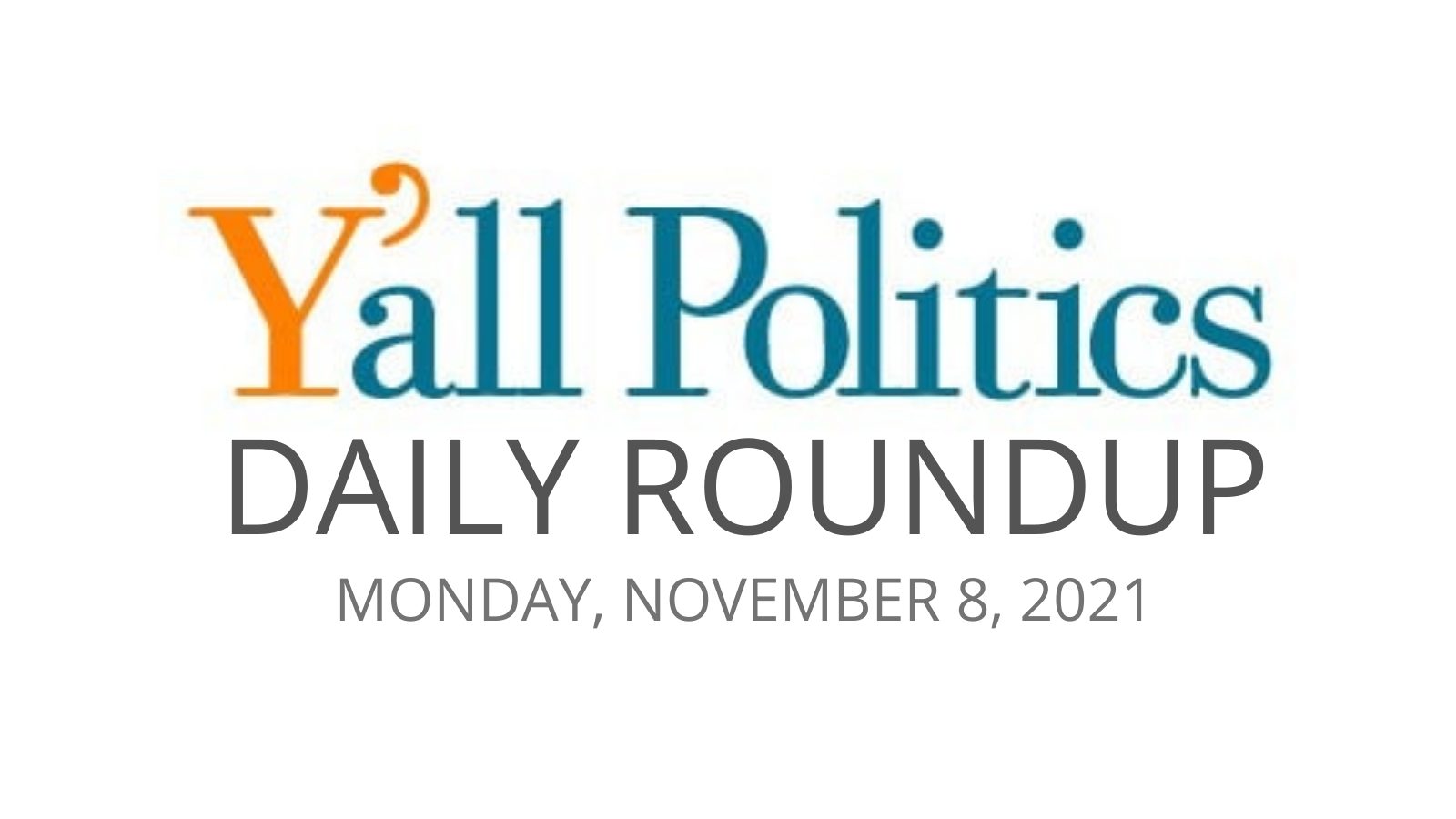 Stay up-to-date on what's in the news with the Y'all Politics Daily Roundup.
On Saturday, the U.S. Court of Appeals for the Fifth Circuit temporarily blocked President Joe Biden's federal vaccine mandate on private businesses, giving the federal government until today (Monday) to respond. The three-judge panel cited "grave statutory
and constitutional issues" with the mandate.
The emergency stay temporarily halts Biden's federal mandate requiring companies with 100 or more employees to be vaccinated or get tested weekly and wear face masks.
Eleven states, along with companies, filed the petition claiming that the federal vaccine mandate was unconstitutional. The state of Mississippi was among the filers. It challenges OSHA's authority to implement the mandates, saying the federal requirements will "cause injuries and hardship to working families, inflict economic disruption and staffing shortages on the states and private employers."
Lt. Governor Delbert Hosemann now believes the Legislature will consider the medical marijuana bill when the 2022 regular session convenes in January instead of in a special session called by Governor Tate Reeves. This according to an interview with WCBI.
While he says he believes it will be one of the best in the country and it is basically complete, Hosemann said his office was still meeting with interested parties, such as sheriffs, about provisions in the medical marijuana bill.
"I think it's one of the best in the country, for making sure it's individuals who need medical marijuana, or cancer victims, or autism, or other issues like that. They can get what they need, while we didn't proliferate the use of drugs in Mississippi," Hosemann told WCBI. "So I think we've done a good job, it will go through committee as it usually does, there may be some nuances, we're meeting with sheriffs about some things they want in there, but basically it's complete."
MSDH COVID-19 Reporting
Today MSDH is reporting 514 more cases of COVID-19 in Mississippi, 14 deaths, and 33 ongoing outbreaks in long-term care facilities. State #covid19 totals: 506,556 cases and 10,148 deaths. Full COVID-19 information: https://t.co/YCv9xPyJDk pic.twitter.com/EeVrWXmbIK

— MS Dept of Health (@msdh) November 5, 2021
The Mississippi State Department of Health (MSDH) will begin scheduling COVID-19 vaccinations for children 5 to 11 years old after 7 p.m. today for appointments beginning Monday, November 8.
Appointments will be available at covidvaccine.umc.edu for all county health departments. Appointments can also be made by calling the COVID-19 hotline at 866-498-4948 from 7 a.m. to 7 p.m. seven days a week.
Vaccinations for all Mississippians 5 and older can also be found from other providers including healthcare providers, FQHCs, independent and retail pharmacies.
President Joe Biden announced his intent to appoint individuals to serve in key regional roles at the United States Department of Agriculture (USDA). One of those is a Mississippians working for Congressman Bennie Thompson (D-MS02).
Thaddeus Fairley is being appointed as the State Executive Director for the Farm Service Agency in the Mississippi area.
The USDA's Farm Service Agency implements agricultural policy, administers credit and loan programs, and manages conservation, commodity, disaster, and farm marketing programs in each U.S. State. Its mission is to equitably serve all farmers, ranchers, and agricultural partners through the delivery of effective, efficient agricultural programs for all Americans.
U.S. Senators Roger Wicker and Cindy Hyde-Smith signed onto an amendment to the FY2022 National Defense Authorization Act (NDAA) that would remove a provision from HR.4350 requiring women between the ages of 18 and 25 to register for the Selective Service System.
The Senate Armed Services Committee's proposed 2022 defense policy bill contains a provision that would require women to register for the draft, known as the Selective Service System. As it is now written, Selective Service law refers specifically to "male persons" in stating who must register and who would be drafted.
"I applaud the women who volunteer to serve in the military and who sacrifice every day for our country's freedom, but to compel their service by law is wrong," Senator Wicker said.
A months-long 3 On Your Side investigation finds more than $17 million in loans from the federal Paycheck Protection Program flowed to organizations and businesses associated with more than 60 state legislators over the last eighteen months, a handful of which also provided false information to the U.S. government when applying for the money.
The analysis, which did not uncover any evidence of fraud or illegal activity, relied on records from the Mississippi Secretary of State, disclosure documents filed with the state's ethics commission and public loan data from the Small Business Administration provided by ProPublica.
This year alone, nearly a hundred thousand Mississippians received $2.3 billion in PPP loans from the CARES Act, which provided much-needed financial assistance to business owners.
State senator Joey Fillingane, who represents parts of the Pine Belt, is drafting a bill regarding the presidential mandate that requires companies with 100 or more employees to enforce mandatory vaccinations, or have employees undergo weekly testing.
"This bill simply outlaws any federally-mandated vaccine requirement in order to maintain your job," said Fillingane, R-District 41. "If the federal government persists and says, 'Well, we don't care. We're going to trump your law and go forward with it anyway'… at least at that point it gives people a cause that they can carry to court _ state court, federal court, whatever _ and say, 'Wait a minute…what about our rights?'"
For now, the bill does not have any provisions about additional testing or increased precautions for the unvaccinated workers.
More From This Author