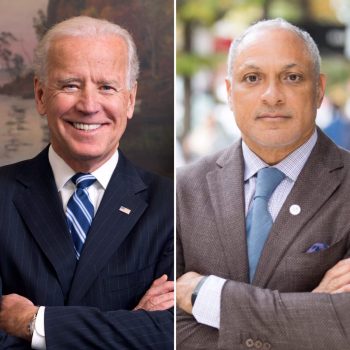 Mike Espy, the Democrat nominee for U.S. Senate in Mississippi, has a history of campaigning for his next political gig while appearing passionate about his current one.
In December 1992, soon after Bill Clinton won his first presidential term and Espy won his 4th term in the U.S. House of Representatives, then-Congressman Espy aggressively pushed himself on the President-elect angling for an appointment as Secretary of Agriculture.
The Los Angeles Times chronicled Espy's pursuit of greener pastures, noting how Espy sat on a wooden milk crate behind Union Station in D.C. and scribbled on an envelope 10 reasons why Clinton should appoint him to the post.  Espy gave the list to Clinton's team at a dinner that evening but he went a step further to mention it to Clinton himself.  The LA Times called it a "brash move."
Espy had been an active supporter of Clinton during the 1992 presidential campaign, going so far as to defend Clinton to Jesse Jackson "as a leader in race relations who could bring people together."
As the LA Times reported, "When Clinton came under attack from civil rights leader Jesse Jackson and other blacks for criticizing Sister Souljah's comments about rioters in Los Angeles, Espy defended Clinton and said he was right to take issue with her remarks. Clinton had criticized Sister Souljah at a meeting of Jackson's Rainbow Coalition, saying she had made a mistake in comments tending to rationalize violence by the rioters as revenge for racial injustices. Jackson subsequently accused Clinton of trying to provoke him and 'embarrass us.'"
Now, nearly 28 years later, Espy may be auditioning for another gig in a potential administration led by Joe Biden.  Biden is now up in the national polls and the Trump campaign is reshuffling its top campaign brass.
Could Mike Espy holding a position in a Biden Administration be in the cards?
In 2018, Espy attempted to paint himself as a centrist, a unifying figure that could reach across the aisle.  That has not been the case in the 2020 campaign, as Espy is embracing the far left wing of his party in this second challenge of Republican U.S. Senator Cindy Hyde-Smith.
The Democrat nominee has taken up the mantle of being a surrogate for the former Vice President in Mississippi, promoting Biden among black voters and championing the Black Lives Matter movement as of late.  However, Espy has aligned with the Biden campaign's narrative that police reforms are needed, not a rash attempt to defund the police.
Espy recently picked up endorsements from two progressive Democrat women rumored to be on the short list for Biden's running mate.  Georgia's Stacey Abrams offered her backing first, and later, Massachusetts U.S. Senator Elizabeth Warren gave Espy her blessing, both of whom espouse policies to Defund the Police, enact universal health care, support abortion providers, and move America towards socialism, among other far left causes.
I'm so grateful to receive @ewarren's endorsement today. Senator Warren is a Democratic leader who fights from the heart for working families.

It's an honor to have her on #TeamEspy! https://t.co/gnmXhVU7lc

— Mike Espy (@MikeEspyMS) June 20, 2020
Espy has been making the rounds on progressive media on MSNBC and left-leaning podcasts.
In a recent appearance on 'AM Joy,' Espy said Mississippi was changing, becoming exceedingly purple, even blue.  He said a winning coalition for him is stitching together the greatest black voter turnout in Mississippi history with "college age voters who are passionate about the murder of George Floyd" and white women with higher income and higher education.
To put it simply, if Espy were truly trying to get elected in conservative Mississippi he would not be running his campaign like he is currently, soliciting left-leaning interests and national media on a regular basis.  Running to the far left is not a formula that will endear him to the majority of Mississippi voters who do not support such ideals as he seeks to dethrone the state's first female U.S. Senator.
In fact, polling performed by Y'all Politics, as well as by left-leaning pollsters show Espy far behind his Republican opponent in both favorability and electability.  A finish similar to that of 2018 when he lost to Hyde-Smith 54% to 46% is plausible.  But with President Donald Trump still popular among Mississippians and being at the top of the ballot this cycle, Hyde-Smith's margin of victory could actually increase come November.
Marry all of this together and what becomes clear is that Espy, a vibrant 66 year old, likely understands his chances are slim, barring something unforeseen, at winning a seat to the U.S. Senate from Mississippi.  He does not appear to be content as a Madison County board attorney and then ride off into retirement.
Make no mistake – Espy may have another envelope ready with 10 more reasons why a future Democrat President-elect should consider him in his Cabinet, and if the former Vice President wins in November, Espy may be perched on another milk crate ready to cash in his chips as a good party soldier from the deep South.
About the Author(s)
Frank Corder
Frank Corder is a native of Pascagoula. For nearly two decades, he has reported and offered analysis on government, public policy, business and matters of faith. Frank's interviews, articles, and columns have been shared throughout Mississippi as well as in national publications such as the Daily Caller. He is a frequent guest on radio and television, providing insight and commentary on the inner workings of the Magnolia State. Frank has served his community in both elected and appointed public office, hosted his own local radio and television programs, and managed private businesses all while being an engaged husband and father.
More From This Author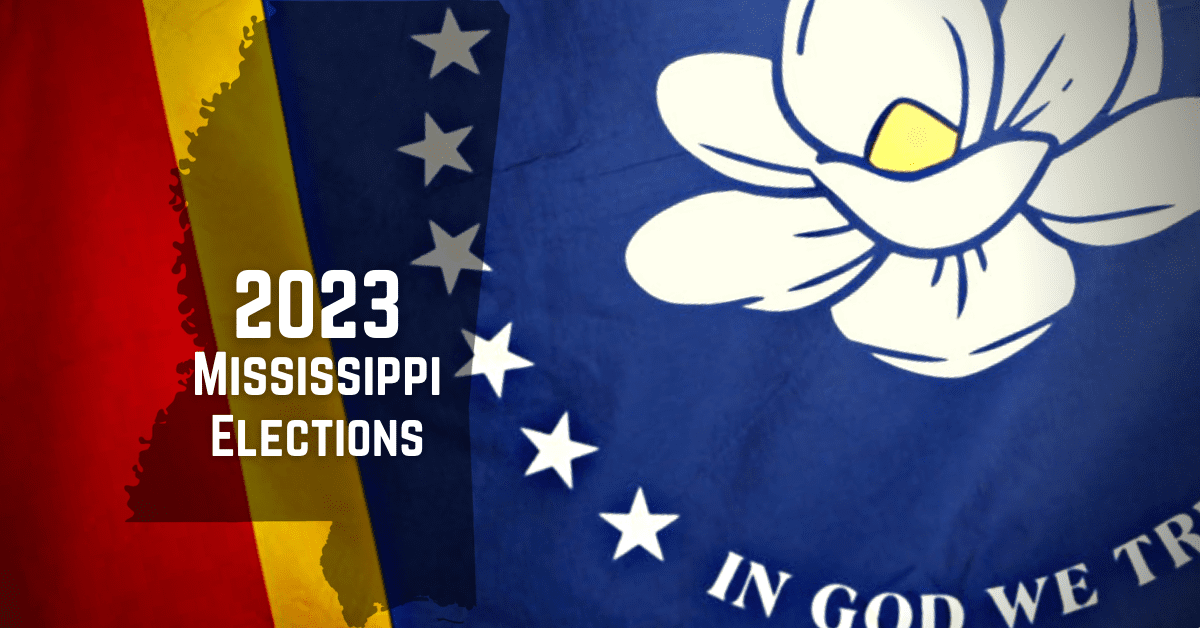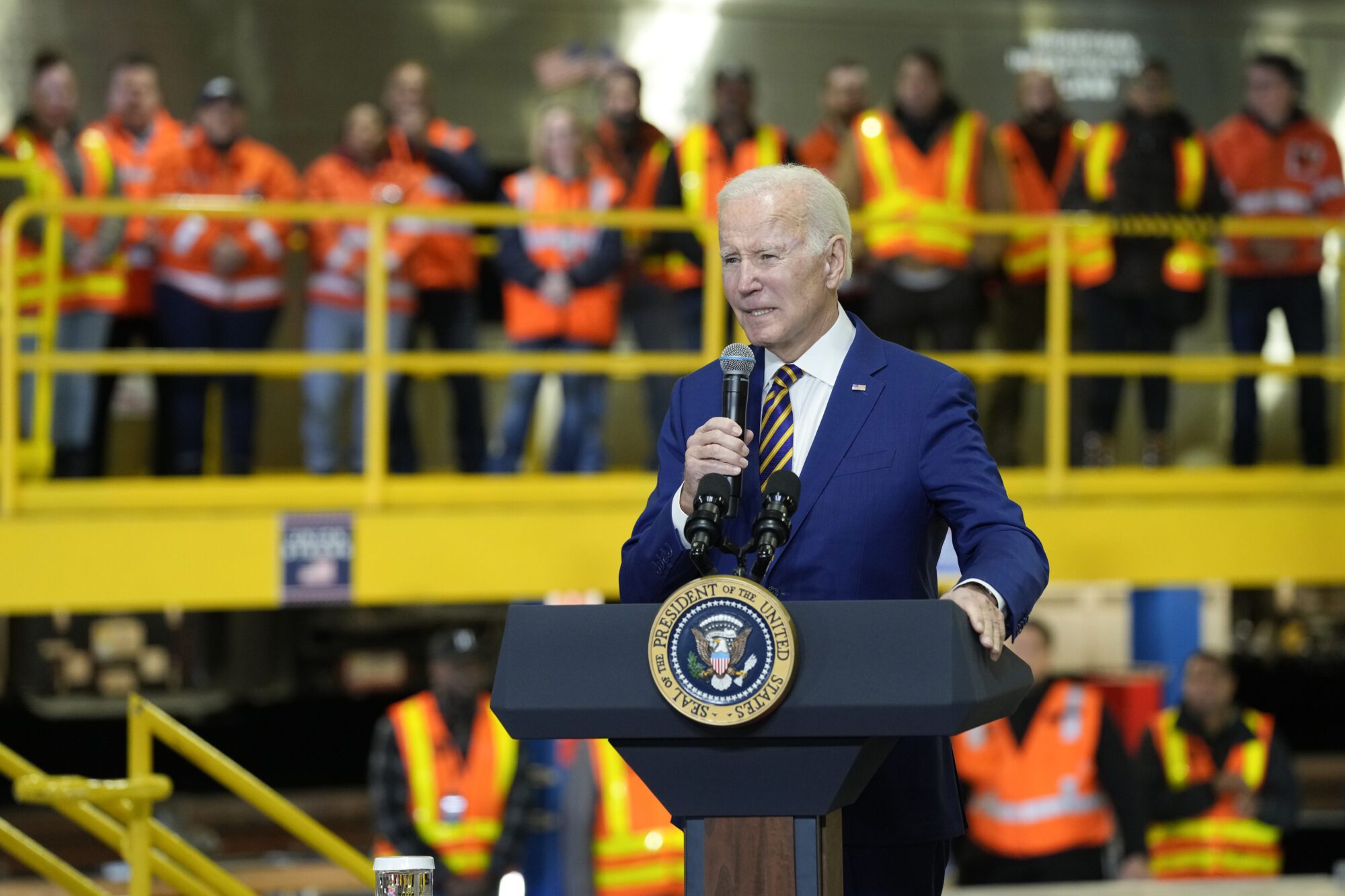 Previous Story