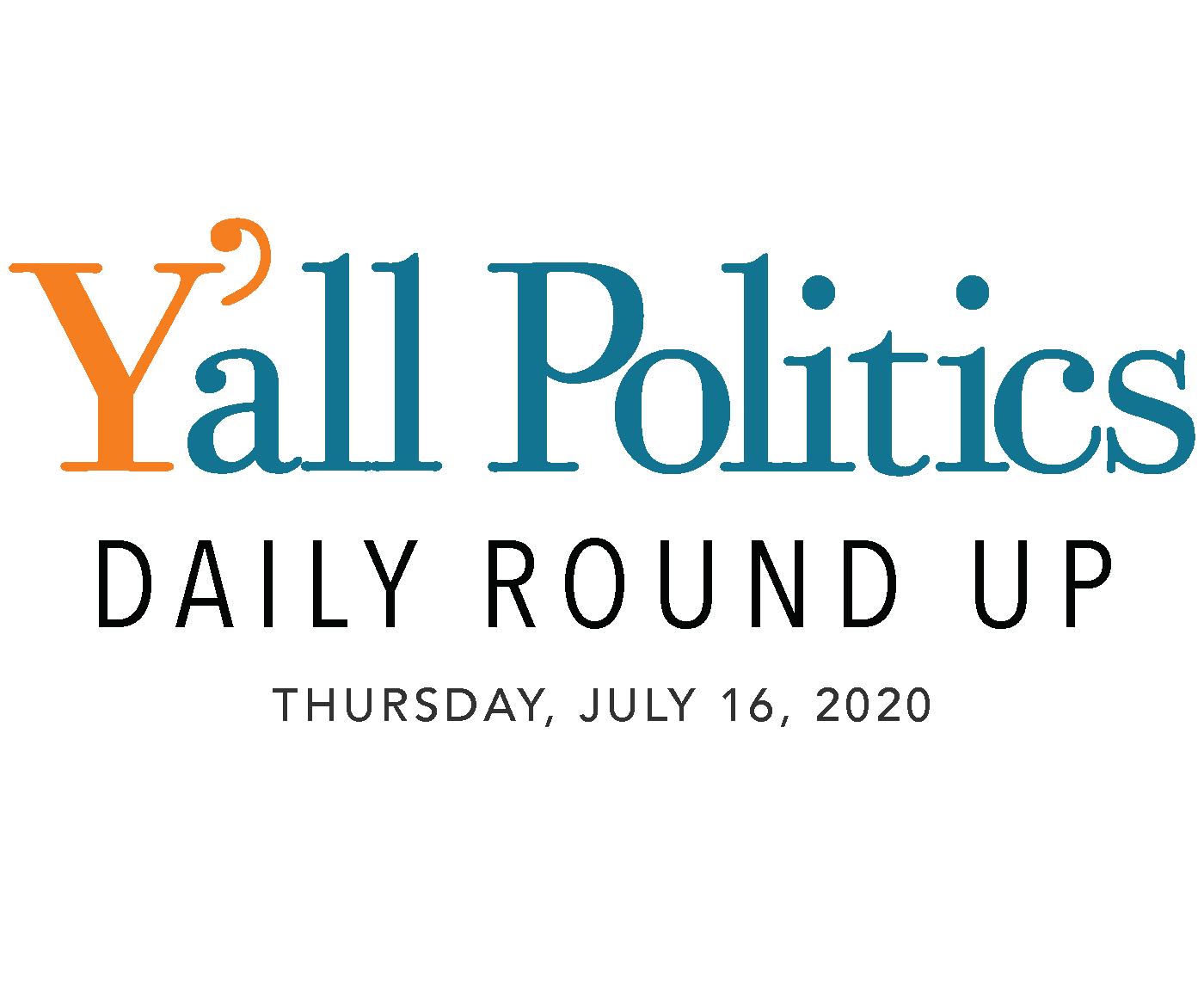 It appears the fiscal sky did not fall despite the economic shut down as Mississippi worked to flatten the impact of the coronavirus during April and May.
Total state revenue collections for the month of June FY 2020 are $8,612,029 or 1.14% above the sine die revenue estimate. Fiscal YTD revenue collections through June are $42,453,800 or 0.72% below the sine die estimate and YTD total revenue collections through June 2020 are $151,032,338 or 2.53% below the prior year's collections. The FY 2020 Sine Die Revenue Estimate is $5,858,400,000.
Governor Tate Reeves announced his appointment of Grady Franklin "Gray" Tollison as circuit court judge for the 3rd Circuit Court District, Place 1. From the courtroom to the Capitol, Gray has a proven history of fighting for our state and our people—having served in offices from President Pro Tempore of the Mississippi State Senate to partner of his own law firm.
"I've known Gray for years, and his commitment to his fellow Mississippians is unmatched. He was a strong leader for Mississippi in the Senate, and he will continue to be a strong leader on the bench," said Governor Tate Reeves. "I am grateful that Gray will continue leading and serving the people of Mississippi as circuit court judge for the 3rd Circuit Court District."
Governor Tate Reeves announced his appointment of Senator Sally Doty as Staff Director for the Mississippi Public Utilities Staff. Having served in various leadership roles in the Mississippi State Senate, from Chair of the Senate Energy Committee which is instrumental in public utilities to currently serving as Chairman of the Judiciary A Committee, Senator Doty has a strong history of fighting for Mississippians and working to move our public utilities in the right direction.
"Sally and I have been good friends for years, and it was an honor to serve with her in the Mississippi Senate," said Governor Tate Reeves. "She has always been a strong leader for Mississippians, fighting for their interests on the Senate floor. I know she will continue to serve our state well leading in the Public Utilities Staff."
"Today, we had Dr. Deborah Birx from the president's Coronavirus Task Force in Mississippi—offering her insight and assistance in our fight against COVID-19. Details on that meeting, and what we are doing to address our health and economic crises in today's daily briefing," said Governor Reeves.
.@realDonaldTrump and his Administration continue to make great strides in ensuring and protecting the future of our nation's natural resources. With @whceq updating NEPA and modernizing regulations, it will benefit our environment as well as our economy. Which means we all win.

— Governor Tate Reeves (@tatereeves) July 16, 2020
On Wednesday, Governor Tate Reeves announced a new, online resource to help Mississippi businesses, schools, churches and other organizations who need to purchase personal protective equipment.
The website serves as a hub, where Mississippi businesses can help the state's own residents when it comes to buying PPE items that are in high demand…
…The website is live right now, just visit www.ms-ppe.org
MSDH reports another 1,000 case day
Today MSDH is reporting 1,025 new cases of COVID-19 in Mississippi, 18 deaths and 825 hospitalizations. The total of #covid-19 cases since March 11 is now 38,567, with 1,290 deaths. See more case details and important preventive steps at https://t.co/QP8mlJ41AN pic.twitter.com/u7Gvt4NkxT

— MS Dept of Health (@msdh) July 15, 2020
Mississippi Gov. Tate Reeves said Wednesday that he might set restrictions on bars to try to slow the spread of the new coronavirus, but he was vague about when that might happen and whether they would be statewide.
On a day that the Alabama governor issued a statewide order for people to wear masks in public, fellow Republican Reeves continued defending his own decision to have mask mandates only in a few Mississippi counties that are showing the biggest problems with COVID-19.
Reeves showed frustration with reporters who persist in asking about a statewide mask order.
Assuming 99 percent survive could be problematic because of the long-term problems that sometimes come with COVID-19 diagnoses, health experts say.
Criswell said he doesn't believe his post would make people decide to go against mask mandates or social distancing requirements in some of the state's counties.
"I'm sure there are some who may come to that conclusion, but, in general, I trust people. I believe when you give people the truth and the facts, they're gonna make better decisions," Criswell said. "So, to suggest that we don't give people facts because they might make a wrong decision somehow suggests that the politicians and the bureaucrats are smarter than the people. I put my trust in the average citizen to make that decision."
The Mississippi Republican Party has endorsed two candidates, Justice Josiah Coleman and Justice Kenny Griffis, to maintain their seats on the Mississippi Supreme Court. Both candidates will appear on the November ballot.
"The MSGOP has endorsed both candidates in the past, and we are pleased to endorse them again as they seek to maintain their seats on the Mississippi Supreme Court," MSGOP Chairman Lucien Smith said. "Both candidates have proven conservative records and a deep respect for the law, which has and will continue to serve our state well."
Speaker Gunn announces Flag Commission appointments
BREAKING: Speaker of the House @PhilipGunnMS has announced his 3 selections for the Flag Commission. They are: @RobynTannehill mayor of Oxford, Dr. Mary Graham president of MS Gulf Coast Community College and TJ Taylor of Madison, Mississippi #msleg #msstateflag

— Magnolia Tribune (@magnoliatribune) July 15, 2020
Lt. Gov. Hosemann makes Flag Commission appointments
NEXT UP: Lt. Governor @DelbertHosemann names his three appointments to the state flag commission: former Justice Reuben Anderson of Jackson, J. Mack Varner of Vicksburg, and Sherri Carr Bevis of Gulfport. #msleg #stateflag READ MORE>> https://t.co/Utlibr8SXb

— Magnolia Tribune (@magnoliatribune) July 15, 2020
WJTV – Gibson defeats West, elected next Natchez mayor
More From This Author