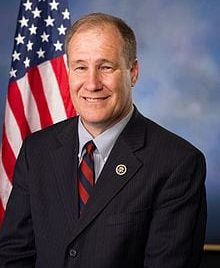 Today, Representative Trent Kelly (R-Miss.) has launched the FARM Corps program in partnership with Mississippi Farm Bureau, Mississippi Department of Agriculture and Commerce, Mississippi National Guard, Mississippi State University Extension Service, Mississippi Veterans Affairs and other agricultural and veterans organizations. The Farm and Ranch Mission (FARM) Corps will connect willing guardsmen who are struggling due to job loss with local farmers and ranchers who are suffering labor shortages caused by COVID-19 and the lack of H-2A labor supply.
"Food security is national security and no one understands that better than our farmers, military personnel, and veterans," Rep. Kelly said. "This program will ensure Mississippi's crops are planted and harvested on time while providing much-needed jobs to our men and women in uniform."
For this planting and harvesting season, the FARM Corps will address a critical need for Mississippi's agricultural producers by providing skilled labor. Mississippi National Guardsmen and agricultural producers who are interested can visit the "Mississippi Farm Corps" Facebook page to learn more about this new program. More information about the FARM Corps can be found on the Mississippi FARM Corps website. The website is ready to be used by agricultural producers to apply for employees, guardsmen to apply for work, and to locate a list of available jobs. 
Background: The COVID-19 pandemic has caused strict travel restrictions at a time when America's agricultural producers are both planting fall crops and harvesting summer crops. As a result, many farmers are experiencing large labor shortages in areas where they typically use foreign labor through the H-2A visa program.
The FARM Corps program originated in Arkansas as a collaboration between Arkansas Farm Bureau and U.S. Representative Rick Crawford.
###
Release from Congressman Trent Kelly.
About the Author(s)
Frank Corder
Frank Corder is a native of Pascagoula. For nearly two decades, he has reported and offered analysis on government, public policy, business and matters of faith. Frank's interviews, articles, and columns have been shared throughout Mississippi as well as in national publications such as the Daily Caller. He is a frequent guest on radio and television, providing insight and commentary on the inner workings of the Magnolia State. Frank has served his community in both elected and appointed public office, hosted his own local radio and television programs, and managed private businesses all while being an engaged husband and father.
More From This Author