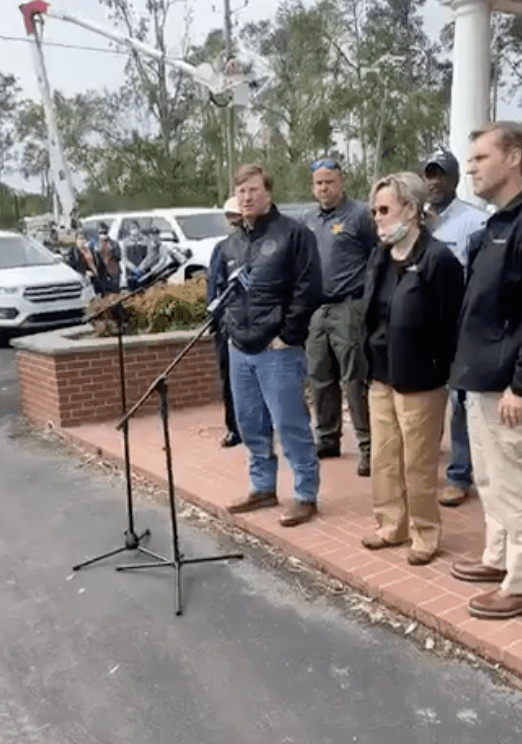 Governor Tate Reeves was joined by Senator Cindy Hyde-Smith and Congressman Michael Guest in a visit to the areas that were severely impacted from Sunday's devastating storms. The Governor toured areas in Jones, Jefferson Davis and Covington counties on Tuesday.
According to the National Weather service over 12 people were killed as dozens of storms swept through the South. Director Michel of MEMA added in a press conference on Monday that 30 Mississippi counties were hit by the storms.
"We in Mississippi know we took a pretty heavy punch on Easter Sunday. We lost the lives of some wonderful people in our state," said Reeves. "I've seen a lot of tornados over the last 20 years and what I will tell you is the magnitude of the damage here is catastrophic."
He said that while these communities may have been knocked down, they will get back up and be better and stronger than before. He said that is "what Mississippians do."
"In a time like this it is important that we have neighbors helping neighbors," said Congressman Guest. "All of the Mississippi delegation will be supporting the Governor in his emergency declaration to see that disaster funds quickly flow into Mississippi."
Guest added that it was amazing to see the amount of support being offered by individuals to those who lost so much in these communities. Senator Hyde-Smith echoed both the Governor and Congressman Guests sentiments.
"I just want you to know we are here for you," said Senator Hyde-Smith. "To have coronavirus on top of this it is truly uncertain times." She asked for those who are helping with cleanup to continue to stay safe in light of COVID-19.
Lt. Governor Delbert Hosemann also visited the sites of destruction in Bassfield.
"Unimaginable damage in Jefferson Davis, Covington, and Simpson counties, among other areas in our State. We are being tested, but I have confidence in Mississippi's faith and future. Pray for your neighbors, and find a way to safely and responsibly offer them a helping hand," he said in a Facebook post.
About the Author(s)
Sarah Ulmer
Sarah is a Mississippi native, born and raised in Madison. She is a graduate of Mississippi State University, where she studied Communications, with an emphasis in Broadcasting and Journalism. Sarah's experience spans multiple mediums, including extensive videography with both at home and overseas, broadcasting daily news, and hosting a live radio show. In 2017, Sarah became a member of the Capitol Press Corp in Mississippi and has faithfully covered the decisions being made by leaders on some of the most important issues facing our state.
More From This Author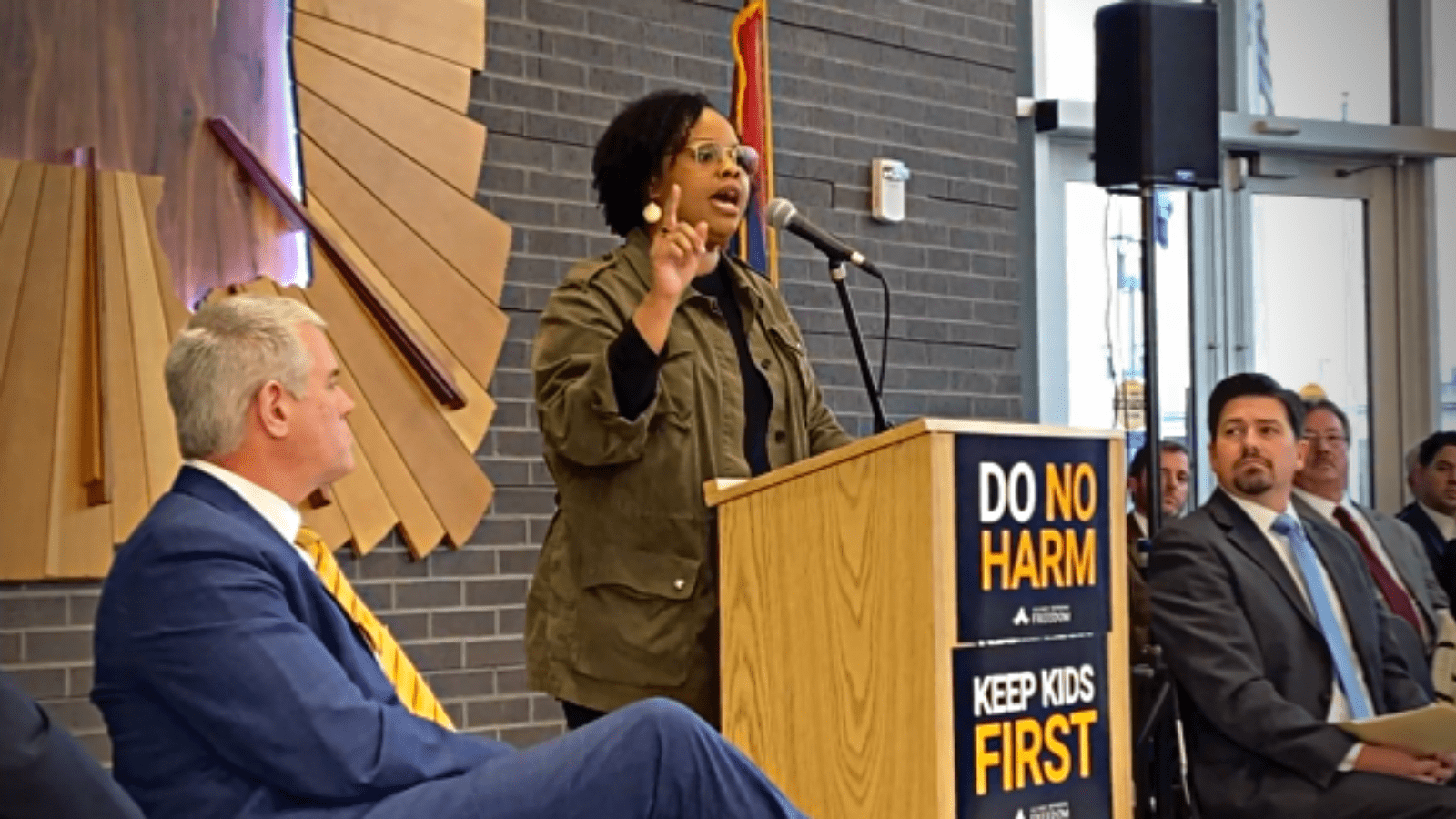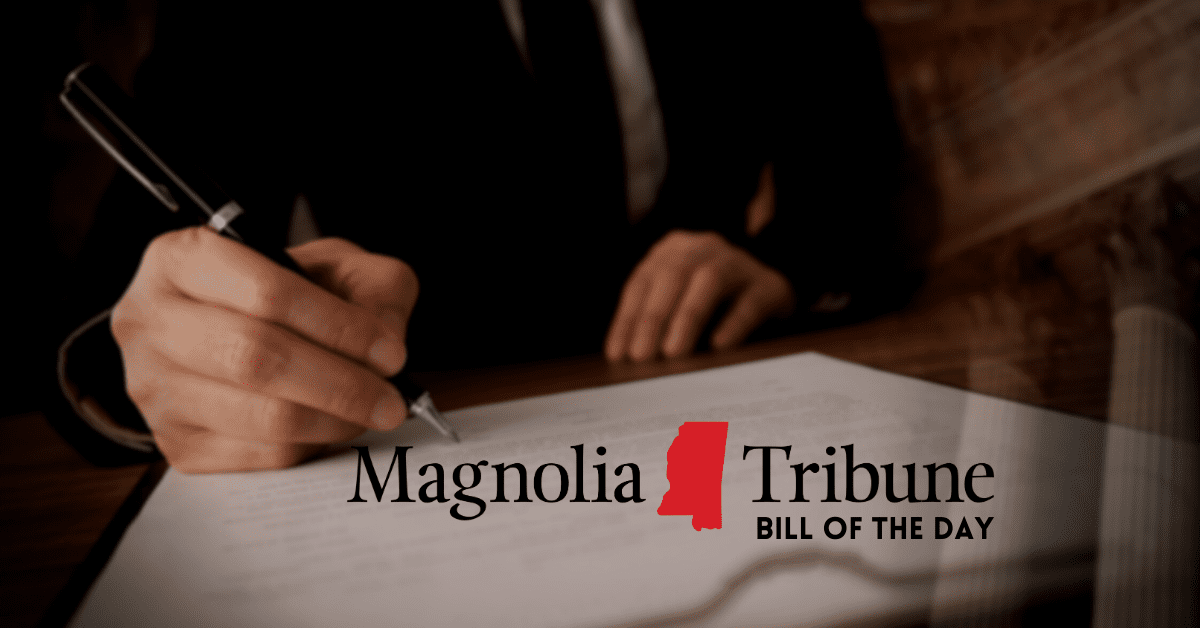 Previous Story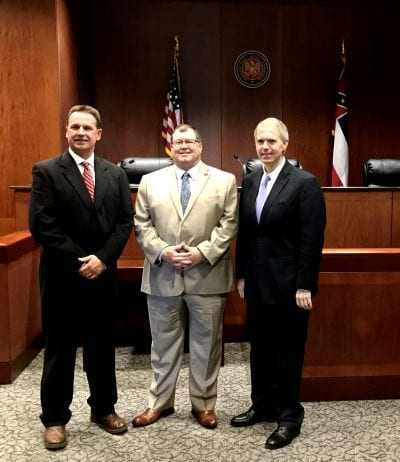 Next Story