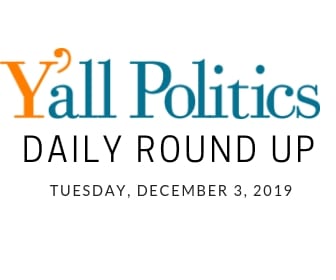 Democratic presidential candidate Michael Bloomberg plans to come to Jackson for a discussion of criminal justice reform on Tuesday.
Bloomberg will be meeting with Jackson Mayor Chokwe Antar Lumumba and community leaders at the Smith Robertson Museum and Cultural Center at 10 a.m.
A former Jackson Councilman and Public Service Commissioner has died. Nielsen Cochran was 78 years old.
We learned this information about the passing from Phil Bryant after he released a statement via Twitter.
"Deborah and I are saddened to hear of the passing of Nielsen Cochran. He served on the Jackson City Council and later as Public Service Commissioner. We pray the Good Lord will help assuage the pain of this loss to his wonderful wife Connie and all who loved Nielsen." – Phil Bryant
YP – Kirby to be Mississippi Senate Pro-Tem
Y'all Politics has confirmed that Sen. Dean Kirby has secured the necessary support of Senators and LG-Elect @DelbertHosemann to be Senate Pro-Tem in the upcoming session. #msleghttps://t.co/MhqjY3K8Mm

— Yall Politics (@MSyallpolitics) December 3, 2019
The National Day of Giving is set for tomorrow and it's a global generosity day set aside for people to give back to the community.
As people prepare to donate money to the charities of their choice, the Secretary of State's office urges folks to beware of charity scams that could steal your money.
The Magnolia State is known to many as one of the most generous states in the country when it comes to helping those in need – especially around the holidays.
"Mississippi gives over a billion dollars a year to charity," said Secretary of State Delbert Hosemann.
A PEER committee assigned to review the Mississippi Department of Child Protection Services has released its report for Fiscal Year 2019.
The 66-page report, which was released Monday by the oversight agency, states that CPS never met court-ordered caseload mandates. While CPS did comply with caseworker supervisor workload mandates, it did not abide by the court-ordered mandate regarding the caseloads of caseworkers.
The report says failure to follow those mandates is the main reason for the department's low performance on percentage-compliant mandates. However, the report notes that the daily mean-weighted caseloads were not far from the standards.
Sen. Wicker advocates for new facilities at Stennis
.@NASAStennis could soon become the focal point for an effort to modernize commercial spaceflight licensing training programs that will be critical to ensuring American leadership in space. See how here ⤵ https://t.co/UIDNo7xBRR #WickerReport

— Senator Roger Wicker (@SenatorWicker) December 2, 2019
What does it cost to host a U.S. president in your city? For Tupelo and Biloxi, not as much as you might expect.
It ran Tupelo about $4,775 to provide security for President Donald Trump's Nov. 1 visit, officials said. The sum covered police overtime costs — though not the price to operate the city-owned BancorpSouth Arena, where the rally was held. The arena rental bill was paid by the Trump campaign, said Kim Hanna, the city's chief financial officer.
A year ago, the city of Biloxi shelled out about $11,000 in extra police and fire department costs to host the president at the Coast Coliseum, said Mike Leonard, the city's chief administrative officer. Yet both Biloxi and Tupelo paid significantly less than other cities that have hosted Trump rallies dating back to his 2016 campaign, according to a June study by the Center for Public Integrity.
And unlike many other cities, Tupelo and Biloxi aren't asking Trump to pay up. Taxpayers are covering the costs.
Hyde-Smith votes to confirm new Energy Secretary
Pleased to cast my vote to confirm Dan Brouillette to be our new Secretary of @Energy. I look forward to working with him to promote U.S. energy, science, and national security. pic.twitter.com/8ab7Xr6Nph

— U.S. Senator Cindy Hyde-Smith (@SenHydeSmith) December 2, 2019
Within the last month, two policy initiatives spearheaded by U.S. Rep. Trent Kelly have made progress in Congress.
A resolution Kelly introduced would fund a one-year fellowship in congressional offices for the family members of service members killed in the line of duty.
Also, a bill authored by the north Mississippi Republican is intended to streamline the process for small businesses owned by veterans seeking to work for the federal government.
Former longtime Madison County Supervisor Karl Banks retook his seat in November after losing it four years ago in a disputed outcome that is pending before the Mississippi Supreme Court.
But now, the candidate Banks defeated in November, Jim Harreld, has filed his own legal challenge alleging illegal ballots were cast.
Banks said Monday: "I'm ready to move forward. I thought the election was done well. There were no issues at polling places."
The mayor of one Mississippi city says he will not seek a second term in 2020.
Natchez Mayor Darryl Grennell made the announcement during a Christmas tree lighting ceremony Friday evening.
The Natchez Democrat reports that Grennell said the ceremony was bittersweet because it was the last tree lighting he would attend as mayor. Afterward, he confirmed to the newspaper that he will not seek reelection.
WXXV – Bay St. Louis Mayor Mike Favre
Diamondhead mayor, Tommy Schafer, was found not guilty on a simple assault charge Monday. Schafer was accused of physically assaulting the president of Diamondhead's Property Owners Association (POA), Bob Marthouse, in September.
"It does feel good. It really feels good. It is a horrible feeling to be falsely accused," said Mayor Schafer. "It was a dark cloud, and as I said 2.5 years ago when I was re-elected mayor our city of Diamondhead needs to come together and focus on the future. If we embrace the change coming in the future. We will have some effect over that change."
More From This Author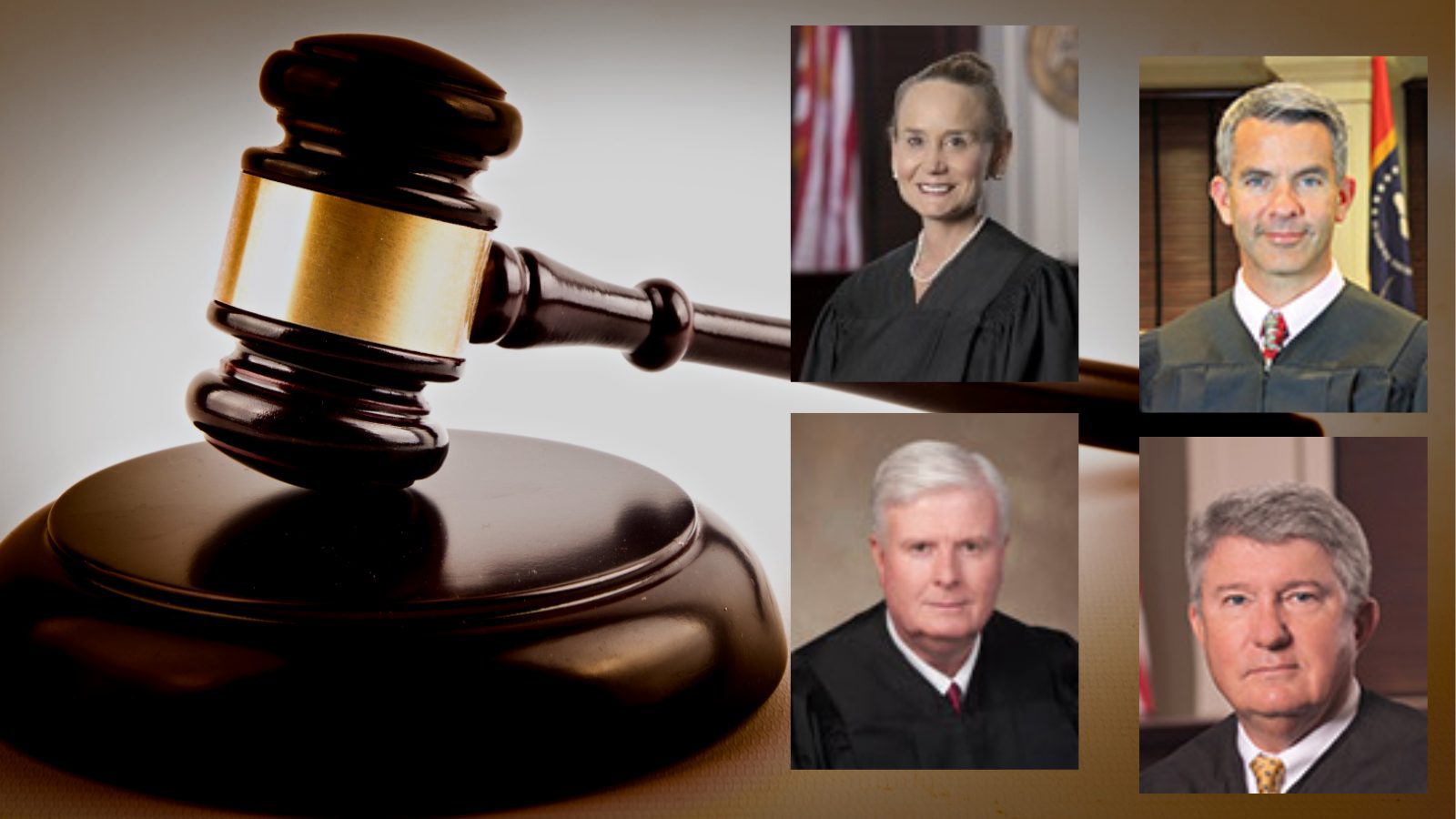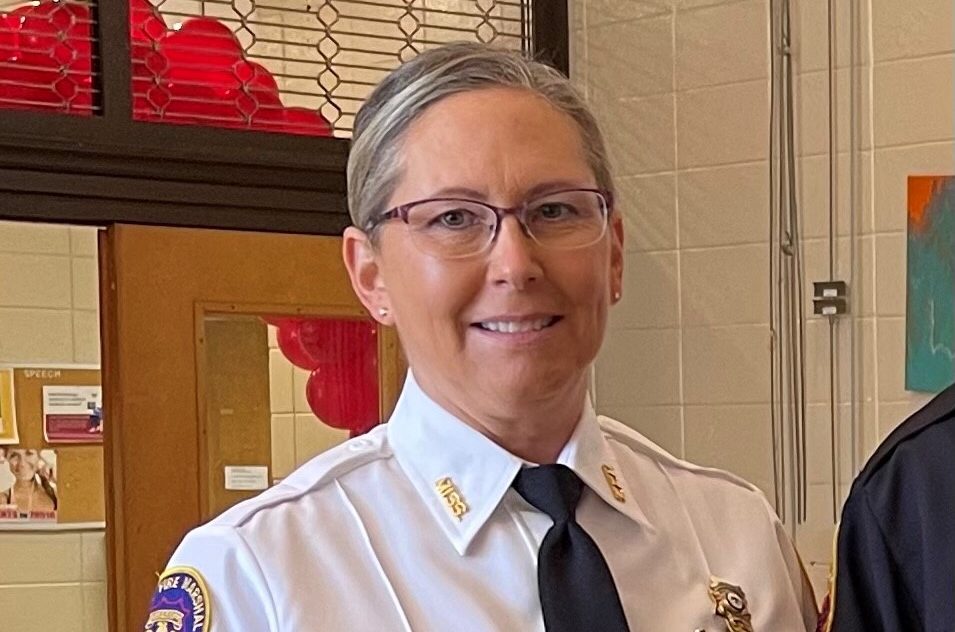 Previous Story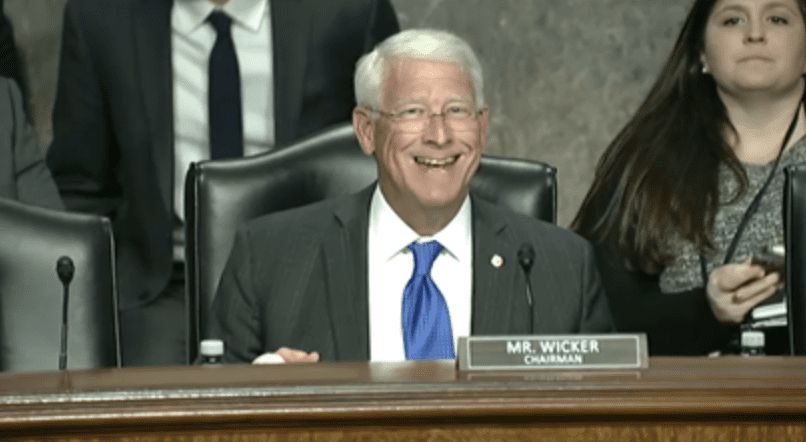 Next Story