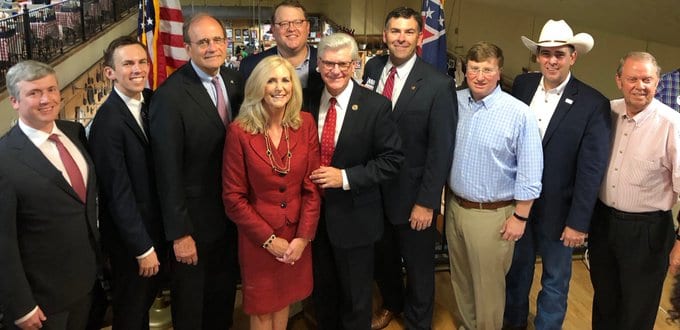 After a week of a barrage of media stories trying to manufacture stories of disunion amongst Republicans, all 8 statewide nominees from the Mississippi Republican Party gathered at Mama Hamil's in Madison to show unity for the upcoming November 5 election, and their desire to see all 8 GOP candidates advance to the desired posts.
"This is your Republican team you see here," said Governor Bryant in his opening remarks to the crowd. This event was hosted by the Mississippi GOP, chaired by Lucien Smith.
Bryant emphasized that when it comes to elections labels and parties do matter. Bryant said the coverage is not equal when it comes to asking Democratic candidates who they will endorse among their party members and asking Republicans. He asserted that it is almost expected for Republicans to endorse each other, but not the other way around.
"We just want to know, I think it is an important question to ask to see who is supporting who in the Democratic Party," said Bryant.
Bryant went on to applaud the state for steps that have been taken to improve in areas like education and teacher pay raise.
"Over $400 million dollars are in the State's savings account," said Bryant. "We've done $170 million in teacher pay raises over the last year and it has been because of the leadership of Tate Reeves and Speaker Gunn."
Thank you to everybody who joined us today at our Victory Kickoff! We have a strong slate of conservatives, and we're ready to win big in November! #LeadRight pic.twitter.com/exmj2JioZs

— Mississippi GOP (@MSGOP) September 9, 2019
Lt. Governor Reeves later asked the crowd, "Are y'all ready to take the fight to Democrats in November?"
He remained confident throughout his speech that all eight of these individuals will take office in November, meaning eight statewide Republican individuals.
"This race is not only going to be about the National Democrats and what they want to bring to Mississippi, it is also going to be about what we can do to make things better for the people of our state," said Reeves. He believes that the last eight years of conservative policy have shown Mississippians the direction the state is headed and that it is on the right path.
Reeves said he looks forward to debating with Democratic candidate Jim Hood. Reeves pointed out that he had two debates with primary candidates while his Democratic opponent chose not to debate any of this opponents.
Delbert Hosemann, running for Lt. Governor also stressed the importance of the party sticking together. He said that those in attendance today are not "purple," these candidates are true Republicans.
Now up, and running for Lt. Governor @DelbertHosemann is discussing how those in attendance today are "not purple, we are Republicans." #msleg #mselex pic.twitter.com/OJFXMDmxUc

— Yall Politics (@MSyallpolitics) September 9, 2019
After Reeves spoke, Delbert Hosemann who is running for Lt. Governor, Secretary of State Candidate Michael Watson, candidate for AG Lynn Fitch, Republican candidate for Treasurer David McRae, Insurance Commissioner Mike Chaney, running unopposed for Auditor was Shad White and current Ag Commissioner Andy Gipson spoke.
Mike Chaney recounted from the podium a conversation he had with Delbert Hosemann about what he portrayed as the negative policy effects of having Democrat Jim Hood be governor.  Another theme that Chaney hammered home was the importance of the governor's ability to appoint, which has yielded a US Senator, 2 statewide elected officials and literally dozens of judges including three supreme court and three court of appeals judges.
When asked, Bryant said he was hopeful that President Trump would make an appearance in Mississippi prior to the November election to campaign for Republican gubernatorial nominee Tate Reeves.
Chairman of the MS GOP Lucien Smith said, "There is a clear choice, you can vote for the conservative option with is the Republican Party or you can vote for the Liberal choice with is the Democratic Party."
Smith said that Republican turnout was at an all time high in the Primary this year and encourages all those voters to come back out and support the Republican nominees.
"If just the number of Republican Primary voters showed up to vote again in November we would win," said Smith. He said the most impactful way to get voters to the polls is direct voter contact. He said the MS GOP helps to increase voter turnout by utilizing volunteers for face to face, phone call, or text interaction with Mississippians to remind them to vote.
About the Author(s)
Sarah Ulmer
Sarah is a Mississippi native, born and raised in Madison. She is a graduate of Mississippi State University, where she studied Communications, with an emphasis in Broadcasting and Journalism. Sarah's experience spans multiple mediums, including extensive videography with both at home and overseas, broadcasting daily news, and hosting a live radio show. In 2017, Sarah became a member of the Capitol Press Corp in Mississippi and has faithfully covered the decisions being made by leaders on some of the most important issues facing our state.
More From This Author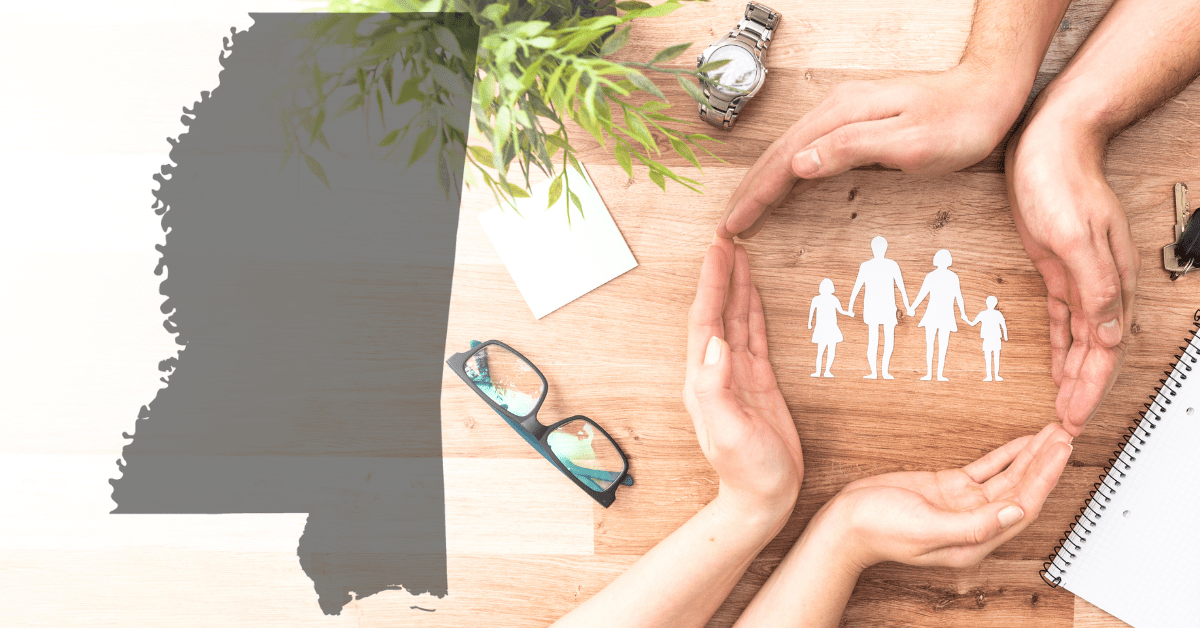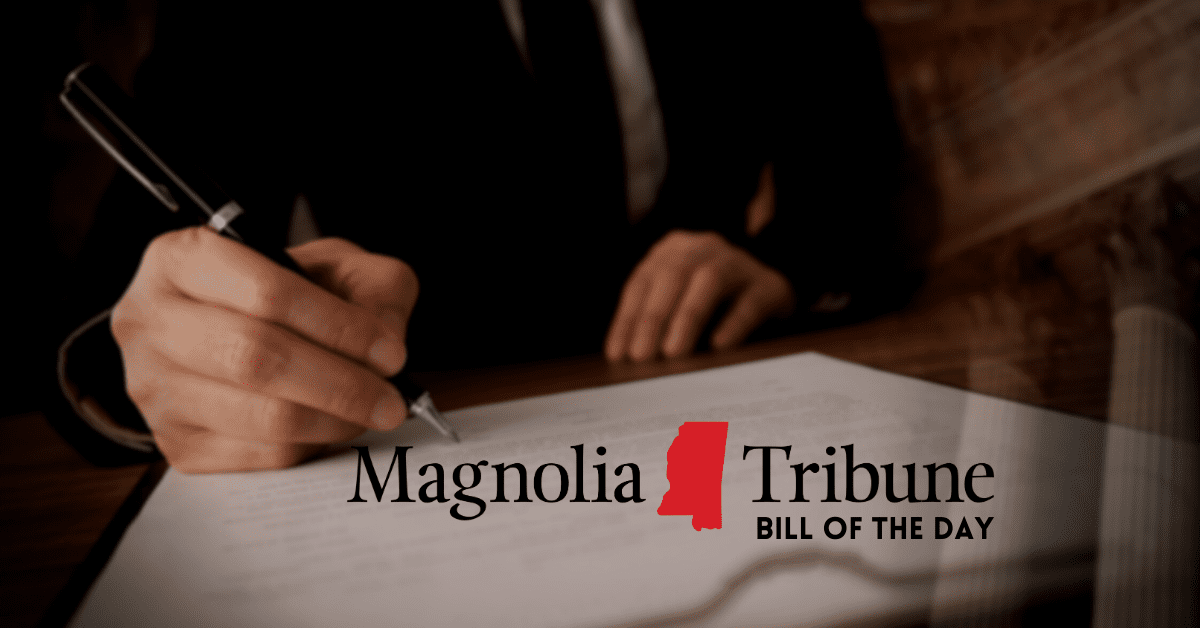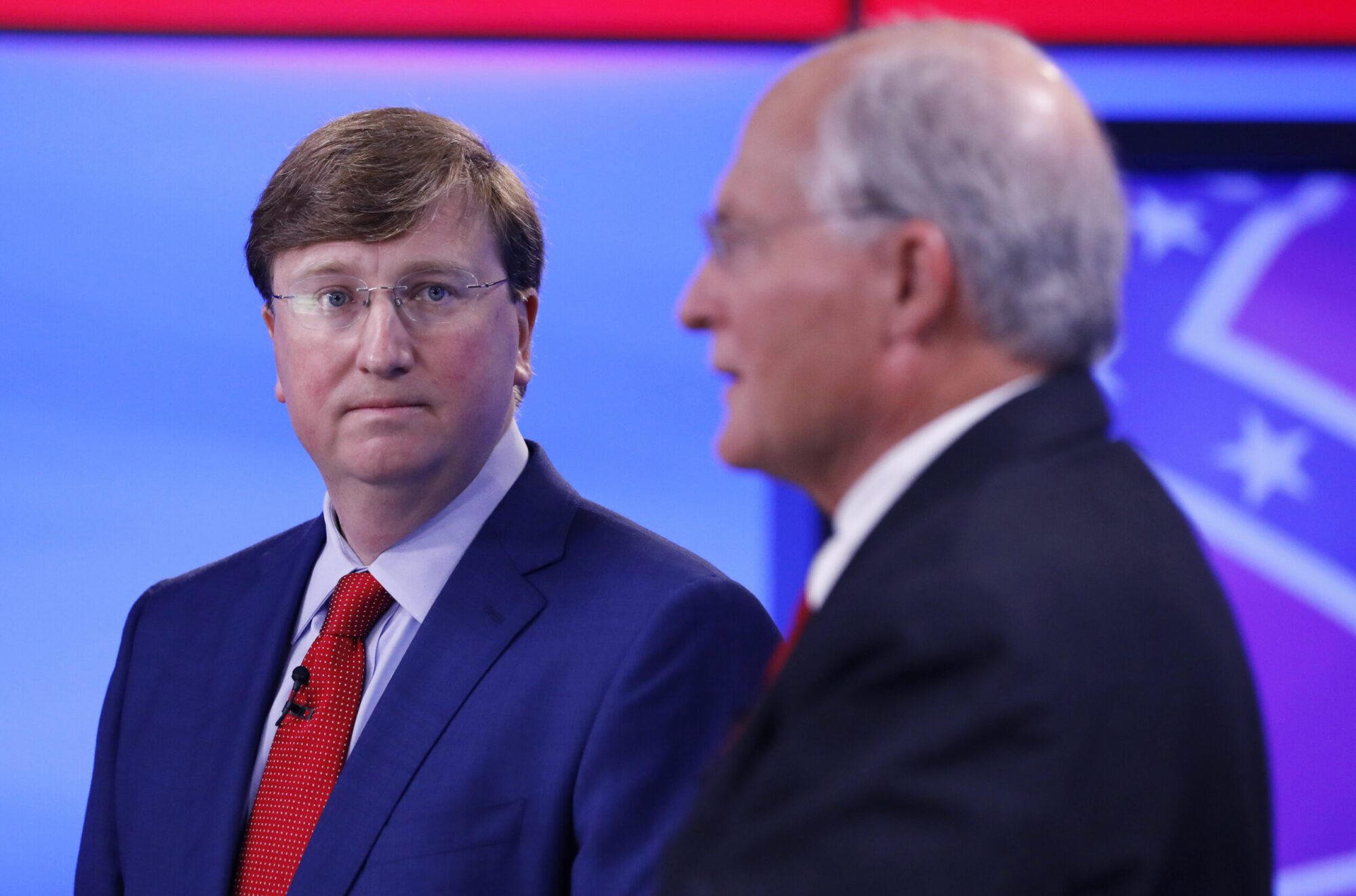 Previous Story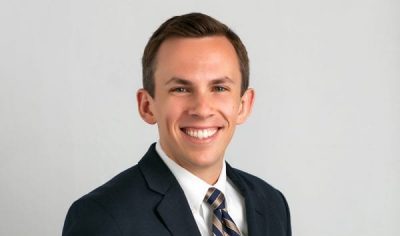 Next Story