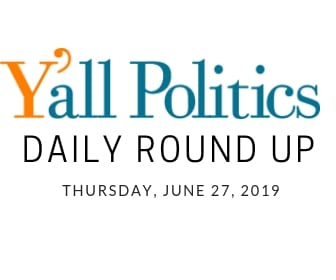 Mississippi Congressman Steven Palazzo said approval could be coming soon on a federal fisheries disaster declaration for Mississippi. In fact, it could happen as soon as next week.
On May 31, Gov. Phil Bryant made the request in a letter to Commerce Secretary Wilbur Ross saying such a declaration could help all those negatively impacted by the freshwater intrusion, including fishermen and related businesses, obtain financial assistance.
Palazzo believes minimizing the current damage from the opening of the Bonnet Carré Spillway is the first step to dealing with the crisis in the Sound, and the best way to do that is through the disaster declaration.
WXXV – Senator Cindy Hyde-Smith urges funding to help fishermen and businesses
Congressman Thompson seeks legislation to make Coast Guard Academy more diverse
? NEWS ?

Chairman @BennieGThompson has introduced legislation to help improve diversity at the @USCG Academy, a response to the low levels of minority enrollment at the Academy and accounts of allegations of a discriminatory environment at the Academy. https://t.co/cxMiYBccPc pic.twitter.com/dVQ0WIUOCm

— House Homeland Security Committee (@HomelandDems) June 26, 2019
Wicker, Hyde-Smith vote to address humanitarian crisis at border
Today the Senate passed legislation to address the humanitarian crisis at the border. This funding would help our border patrol agents & other federal employees provide necessities & better conditions for children in U.S. care and enhance border security. https://t.co/bfGByIp8zy

— Senator Roger Wicker (@SenatorWicker) June 26, 2019
.@realDonaldTrump asked for a border supplemental package almost 2 months ago. I am troubled by the situation on our border. It's unfortunate this very real border crisis requires emergency spending. But it's needed to secure and control the border. https://t.co/7qRfb65JeK

— U.S. Senator Cindy Hyde-Smith (@SenHydeSmith) June 26, 2019
A survey released Tuesday finds former Vice President Joe Biden has a commanding lead over Democratic presidential candidates in Mississippi.
Half of likely Democratic primary voters favor Biden, according to a Millsaps College/Chism Strategies survey.
The survey asked Mississippi Democrats which of the 24 party hopefuls they were supporting or leaning toward.
Only three other candidates — Senators Elizabeth Warren, Bernie Sanders and Kamala Harris — polled above 5 percent, the survey found, and about 21 percent of respondents were undecided.
Gulfport Mayor Hewes backing Taggart for AG
So very proud of my friend and strong supporter @cityofgulfport Mayor @BillyHewes for his outstanding leadership as new President @mmlonline. What a grand evening!#AndyForAG #CounselForMS #JoinTheATeam pic.twitter.com/jOM6GeepSx

— Andy_for_AG (@Andy_for_AG) June 27, 2019
WTOK – Mississippi Hospital Association introduces new healthcare proposal
Dem LG candidate, State Rep. Hughes backs MHA plan
HEALTHCARE: Real people, real problems, real solutions.
Today, I have endorsed and embraced the Mississippi Hospital Association's MississippiCares plan: healthcare for 300,000, jobs for 19,000, saving rural hospitals, and not one state dollar.

More info: https://t.co/bZm0BQ5HDL

— Jay Hughes (@Jay4Mississippi) June 26, 2019
The federal government is putting Mississippi's mental health system on trial.
Since June 4, a judge has been hearing arguments and testimony that Mississippi puts too many mentally ill people in state hospitals and doesn't offer enough community-based treatment.
In 2014, the most recent year with figures available, Mississippi had the nation's highest per capita number of people in government psychiatric hospitals. Mississippi has closed some hospital beds since then.
Watson hosting SOS fundraiser in July featuring Bryant
Coast friends: Join me and @PhilBryantMS in Biloxi on July 15th! We need your help to ensure that Mississippi has a conservative Secretary of State who understands the law and knows the roles of the office. #MWforSOS pic.twitter.com/7s93dWSbDh

— Michael Watson (@MichaelWatsonMS) June 27, 2019
McRae release ad for State Treasurer
Q: Who should be Mississippi's next Treasurer?

A: Just ask Madeleine! #mselex pic.twitter.com/uUvWgMZfSB

— David McRae for Treasurer of Mississippi (@DavidMcRaeMS) June 27, 2019
One more Buck to Jackson
— Buck Clarke for Treasurer (@BuckForMS) June 25, 2019
WTVA – Changes to Mississippi's No-Call Law taking effect July 1
Gov. Bryant welcomes Krone to Olive Branch
Proud to welcome @KRONE_NA to Olive Branch. We have more German foreign direct investment in Mississippi than any other nation. 45 good paying jobs for their new HQ. https://t.co/3SuST4PEDt

— Phil Bryant (@PhilBryantMS) June 26, 2019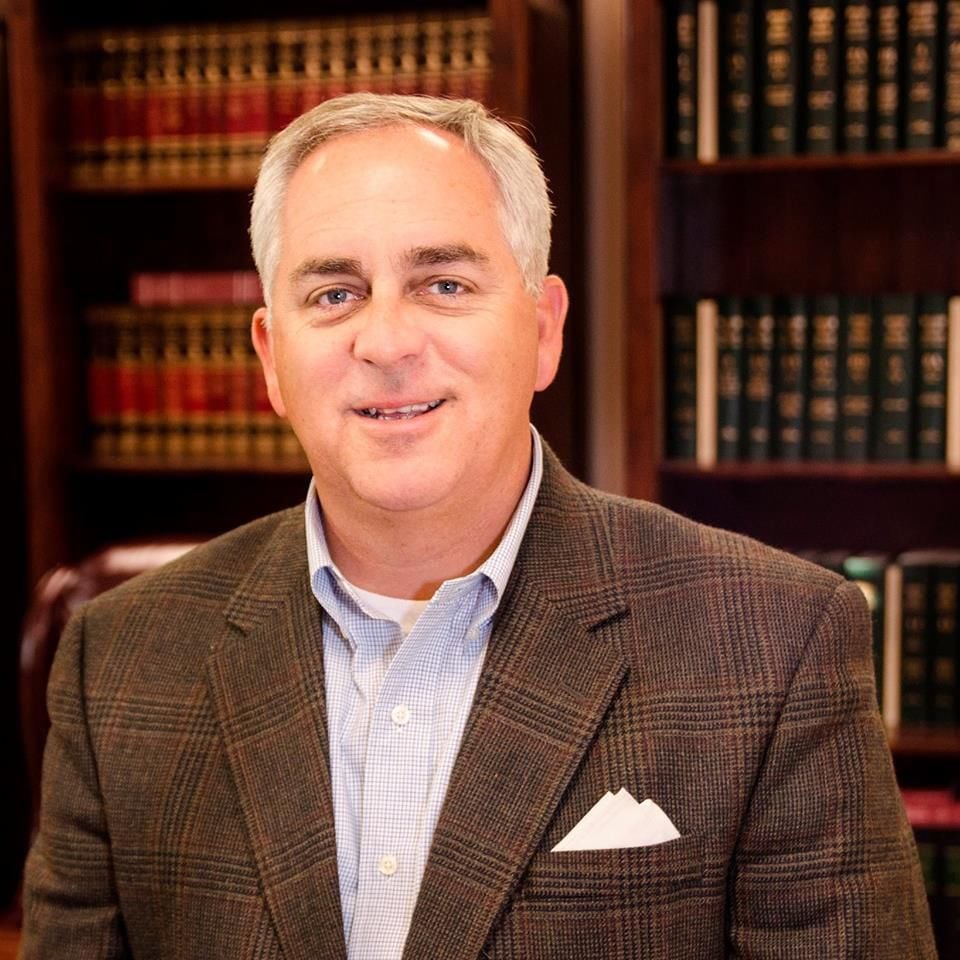 Republican candidate Geoffrey Yoste, a contractor in Oxford, told voters at a campaign forum on Monday that the state's transportation infrastructure is the largest problem the state faces. He said the Department of Transportation must work closely with the state legislature on the issue – even if that means raising the state's gasoline tax.
All options are on the table," Yoste said when asked about increasing the gas tax. "Everything's got to be considered."
Yoste said the state's transportation budget has been the same for the past 20 years, and it's time to increase that budget.
On the other hand, John Caldwell, a former DeSoto County supervisor, told the same Union County group that officials should stop talking about the gas tax and re-evaluate potential infrastructure projects.
Ag Commissioner Gipson: Pass USMCA
The Democrats are at it again, blocking passage of the new US-Mexico-Canada deal because of their concern for Mexican labor standards. It's time Dems stop whining and support our farmers and our country for a change. Pass this trade deal! https://t.co/bcJey2GAVp

— Commissioner Andy Gipson (@CommAndyGipson) June 26, 2019
WXXV – Gulfport Mayor heading to Honolulu for U.S. Conference of Mayors
Greenwood Mayor McAdams wins MML Second VP election
The votes are in! Mayor Carolyn McAdams of the City of Greenwood is the MML 2019 – 2020 2nd Vice President! Congratulations Mayor McAdams, we look forward to working with you in this new position!

— MS Municipal League (@MMLonline) June 26, 2019
More From This Author