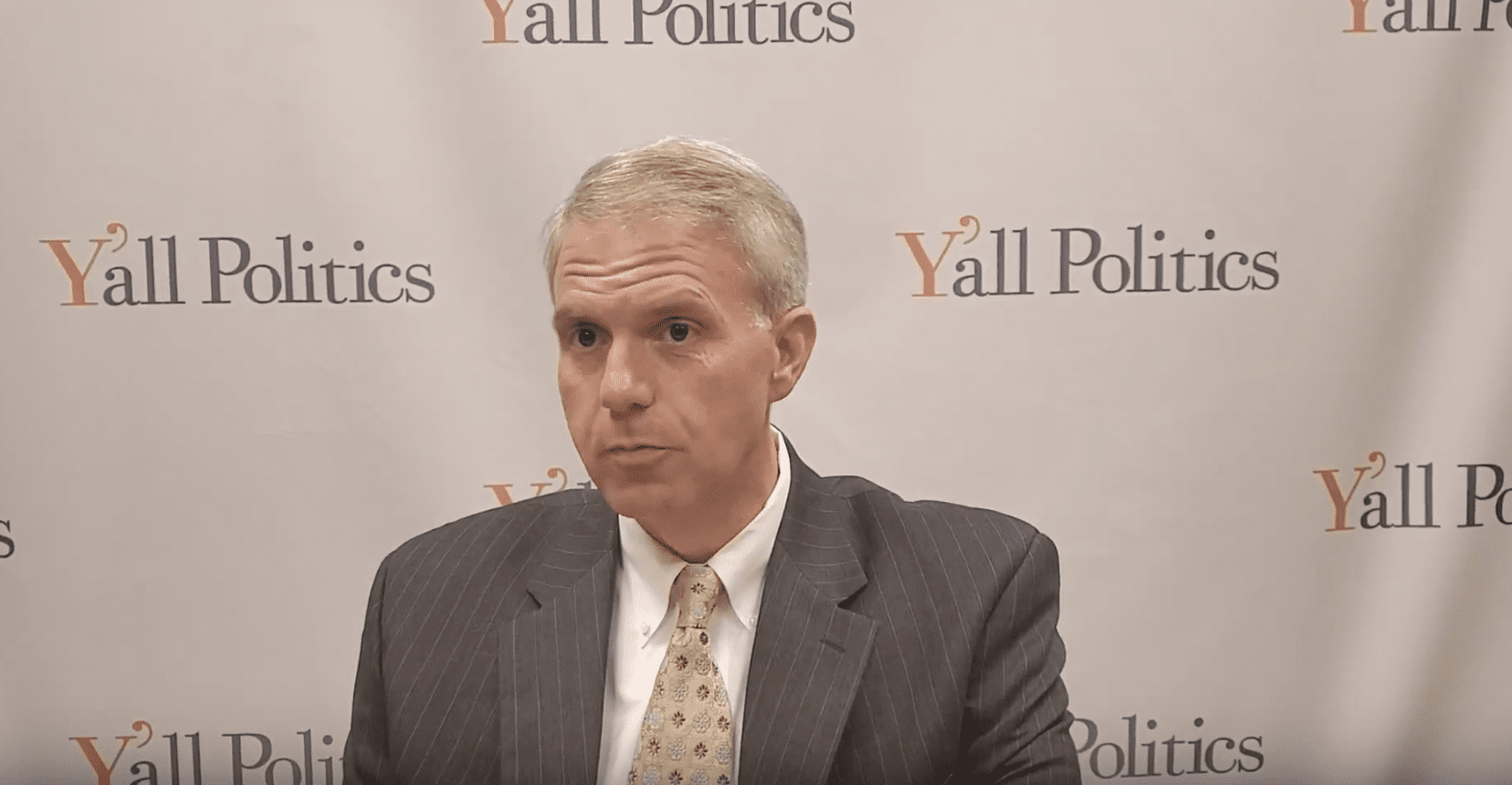 Public Service Commissioner for the Northern District Brandon Presley is running unopposed for the seat that he's held since 2008, but that didn't stop him from updating Y'all Politics on what has been achieved in the last year and what is to come.
The veteran commissioner discussed the past year for the public service commission, which he said was stellar.
"This last year has been the most phenomenal since I took the office which was in 2008," said Presley. "That's with the Rural Broadband Act which is going to change the future of rural Mississippi by bringing affordable and reliable high-speed internet to many of our people."
Presley said that by the Broadband Act is the first bill Governor Bryant signed in the last session, and because of that a strong message was sent about expanding internet access in the state.
"It was a very important first step," said Presley. "We're working to bridge the digital divide in Mississippi and bring our state out of the digital dark."
Another important aspect of growing the PSC has experienced is in the realm of solar energy, according to Presley.
"I think this is a policy change you'll see," said Presley. "Where economically feasible… you're going to see a step toward renewable energy."
Presley added that through net metering, consumers can actually make money off the solar energy they are collecting by feeding it back into the "grid."
One policy change that Presley stands behind is the Hire Mississippi rule, which allows Mississippi contractors to get first dibs on jobs for utility services across the state.
"Until last week, we were the only state in the country with this rule," said Presley. "Then last week, North Carolina used our rule almost verbatim."
Presley added that this keeps Mississippi tax dollars at home by paying Mississippi-based companies for the work, instead of public dollars being paid to out-of-state contracts.
Presley is running unopposed in the Northern District for the Public Service Commission, which is comprised of Desoto, Marshall, Benton, Tippah, Alcorn, Prentiss, Tishomingo, Tunica, Tate, Union, Lee, Itawamba, Pontotoc, Lafayette, Panola, Quitman, Coahoma, Tallahatchie, Yalobusha, Grenada, Calhoun, Chickasaw, Monroe, Clay, Webster, Montgomery, Carroll, LeFlore, Oktibbeha, Lowndes, Attala, and Winston Counties.
About the Author(s)
Courtney Ingle
Courtney Ingle is a freelance writer from Brandon, Mississippi. She has years of journalism experience writing for radio, print, and the web. She and her husband Jeremy have two children, Taylor and Jacob and they are members of Park Place Baptist Church in Pearl, Mississippi.
More From This Author