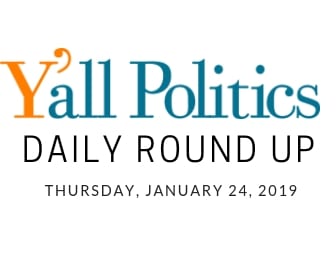 Governor Phil Bryant hosted the Governor's Workforce Summit at the Jackson Marriott Wednesday. The unemployment rate is what you'll most frequently hear Governor Bryant reference.
"When I came in office it was 9.4 percent," said Bryant. "Today, it's 4.7 percent."
But what about the labor participation rate? The Bureau of Labor Statistics shows Mississippi's is next to last among states, with just 55.8 percent. That's the the percentage of Mississippi's available workforce that has a job or is looking for one. So we asked the governor, how do you engage those who aren't even looking?
"I think you have to start looking at non-traditional ways of doing that," Bryant said. "We talked today about childcare and how we can make sure that we have women who are looking for a job but can't find a place to put their children. Number one reason that women aren't working now is childcare."
The Mississippi Legislature has passed a measure to allow the state's electric cooperatives to offer high-speed internet service.
The Senate voted unanimously Wednesday for House Bill 366, sending it to Gov. Phil Bryant for his signature or veto.
The measure would let Mississippi's 25 electric cooperatives form subsidiaries to offer broadband internet service. They're currently banned from doing so.
Mississippi's Medicaid director said Wednesday that the program will not seek additional money for the final half of the state budget year. This is the first time that has happened in the past five years.
Director Drew Snyder told lawmakers that enrollment has decreased, accounting for some savings.
The current budget year ends June 30. Snyder said the Division of Medicaid is requesting a modest funding increase of about 2 percent for the year that begins July 1 — less than the cost of health care is rising nationwide.
Accurate reporting from @MSyallpolitics https://t.co/uopVvHqFzV

— Phil Bryant (@PhilBryantMS) January 23, 2019
Congressman Thompson: Wall a "15th-century solution"
A wall is a 15th-century solution for a 21st-century problem. #TrumpShutdown

— Bennie G. Thompson (@BennieGThompson) January 23, 2019
BLOOMBERG – Rep. Thompson on Cohen's Testimony Delay and Border Funds Standoff
Congressman Guest announces Committee Assignments
Today, Congressman Michael Guest (MS-03) announced that he was selected to serve on the Committee on Homeland Security and the House Committee on Foreign Affairs. The Committee on Homeland Security reviews legislation and conducts oversight on issues related to national security, while the House Committee on Foreign Affairs provides these same functions on matters associated with the international relations of the United States of America. These two committee assignments will give Mississippi's Third District unique legislative influence over domestic and foreign affairs.
"I'm honored to be selected to serve on the Committee on Homeland Security," Guest said in a statement. "As a prosecutor, I worked with law enforcement to stop the flow of drugs into Mississippi. As a member of the Committee on Homeland Security, I will be able to use my background and experience to promote policies that ensure our nation is secure."
The Ranking Member of the Committee on Homeland Security welcomed Guest to the committee on Wednesday. "Congressman Guest is a welcome addition to the Committee on Homeland Security. I look forward to working together with him, as we tackle a host of critical issues facing our nation," Ranking Member Mike Rogers said.
Guest made the following statement on his assignment to the House Committee on Foreign Affairs: "American greatness is rooted not only in our success at home, but also in our strength abroad. I look forward to supporting sound international policies that provide strong economic opportunities for Mississippi, help keep our citizens safe, and ensure our national interests remain secure."
Ranking Member McCaul of the House Committee on Foreign Affairs praised Guest's commitment as a public servant, "Congressman Guest has been a committed public servant for the people of Mississippi for over two decades and I'm thrilled to welcome him to the Committee on Foreign Affairs. International challenges facing our country will only continue to grow throughout the next Congress. And I take great comfort knowing that Congressman Guest will be by my side helping promote American leadership on the world stage as we navigate those challenges."
Speaker Gunn promotes Tourism at Capitol
Tourism is a real, thriving industry in Mississippi. People want to @visitms. We have a lot to offer: music, history, museums, culture, food, industry and great people to list a few. pic.twitter.com/9a3VmGbrSe

— Philip Gunn (@PhilipGunnMS) January 23, 2019
#MSElex: Watson releases Sec. of State ad
As you can see in my first campaign ad, I love spending time with my girls, because it's important to be there for them. For their future—and for all Mississippians—I'm running for Secretary of State to make Mississippi stronger. #MWforSOS pic.twitter.com/DINgxy9bgc

— Michael Watson (@MichaelWatsonMS) January 22, 2019
Special Agents for the of State Auditor Shad White delivered a demand for alleged embezzlement to Chris Smith.
The former Director of Accounting and Finance at the Mississippi Board of Animal Health Chris Smith is being accused of embezzling funds.
The demand is for $33,892.54 which includes interest and investigative costs.
An auditor discovered irregularities in several transactions during a routine audit.
Senators Wicker, Hyde-Smith announce $37 million for Mississippi Head Start
This program has a long track record of providing comprehensive support services for Mississippi families in need. https://t.co/i6pCQfoiTW

— Senator Roger Wicker (@SenatorWicker) January 23, 2019
Bobby Shows, a former member of the Mississippi House of Representatives, has died.
Funeral services were held Wednesday in his hometown of Ellisville.
Shows was 80 when he died Sunday at his home, according to Ellisville Funeral Home.
Shows was a cattle farmer and business owner. He served in the Mississippi House from 1992 to 2016 in a district inside Jones County. He was originally elected as a Democrat and became a Republican in 2010.
More From This Author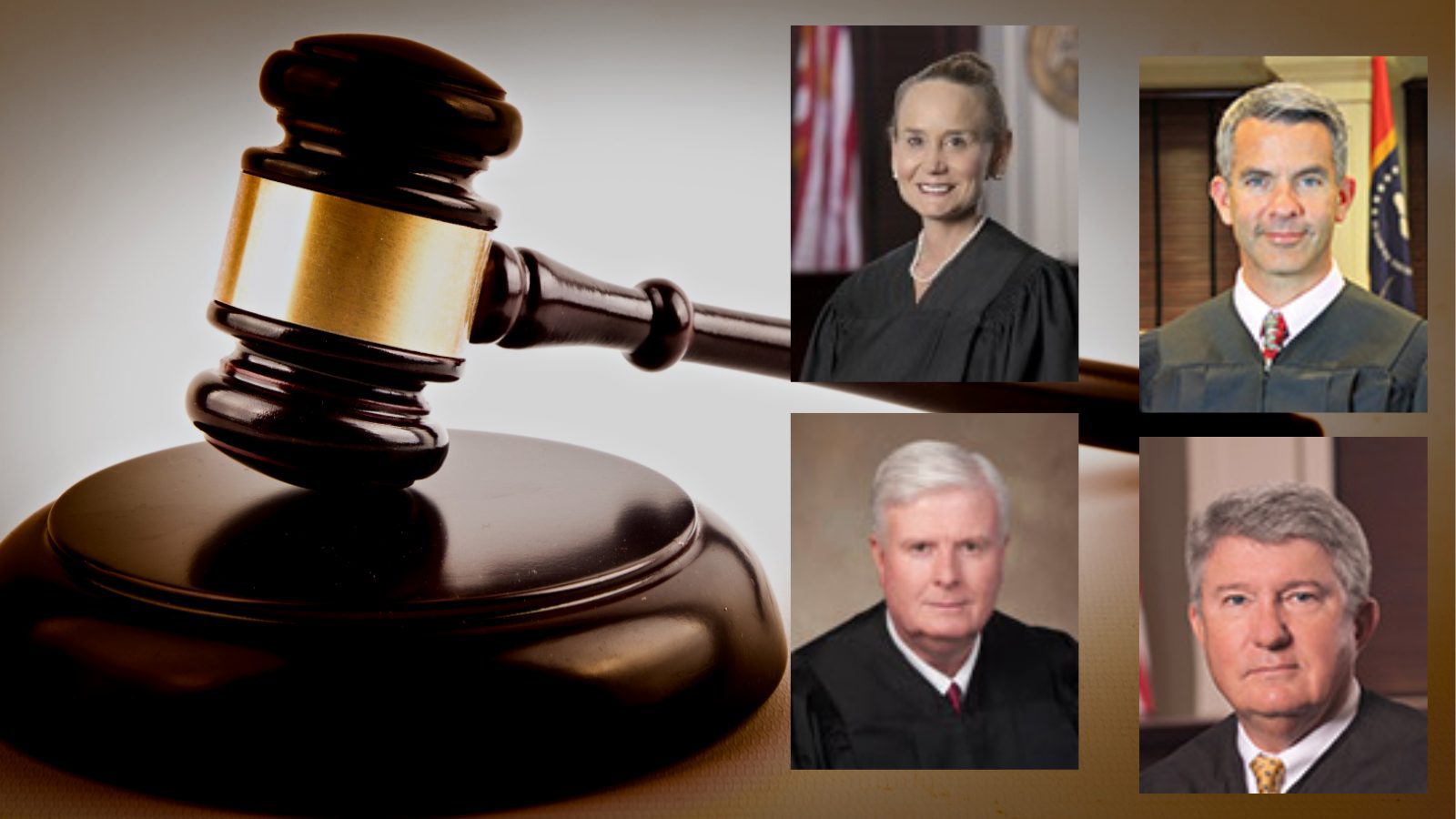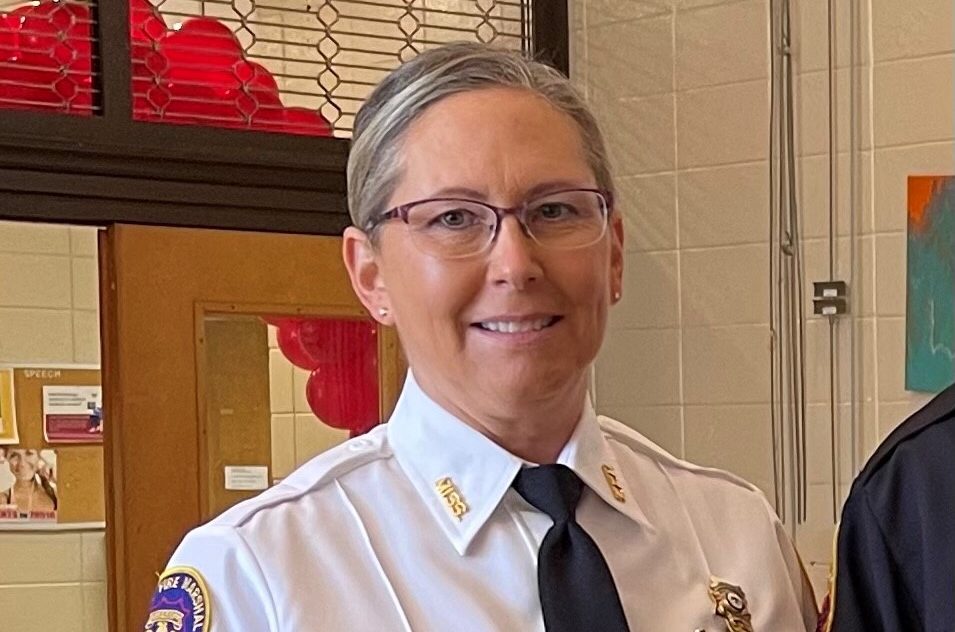 Previous Story