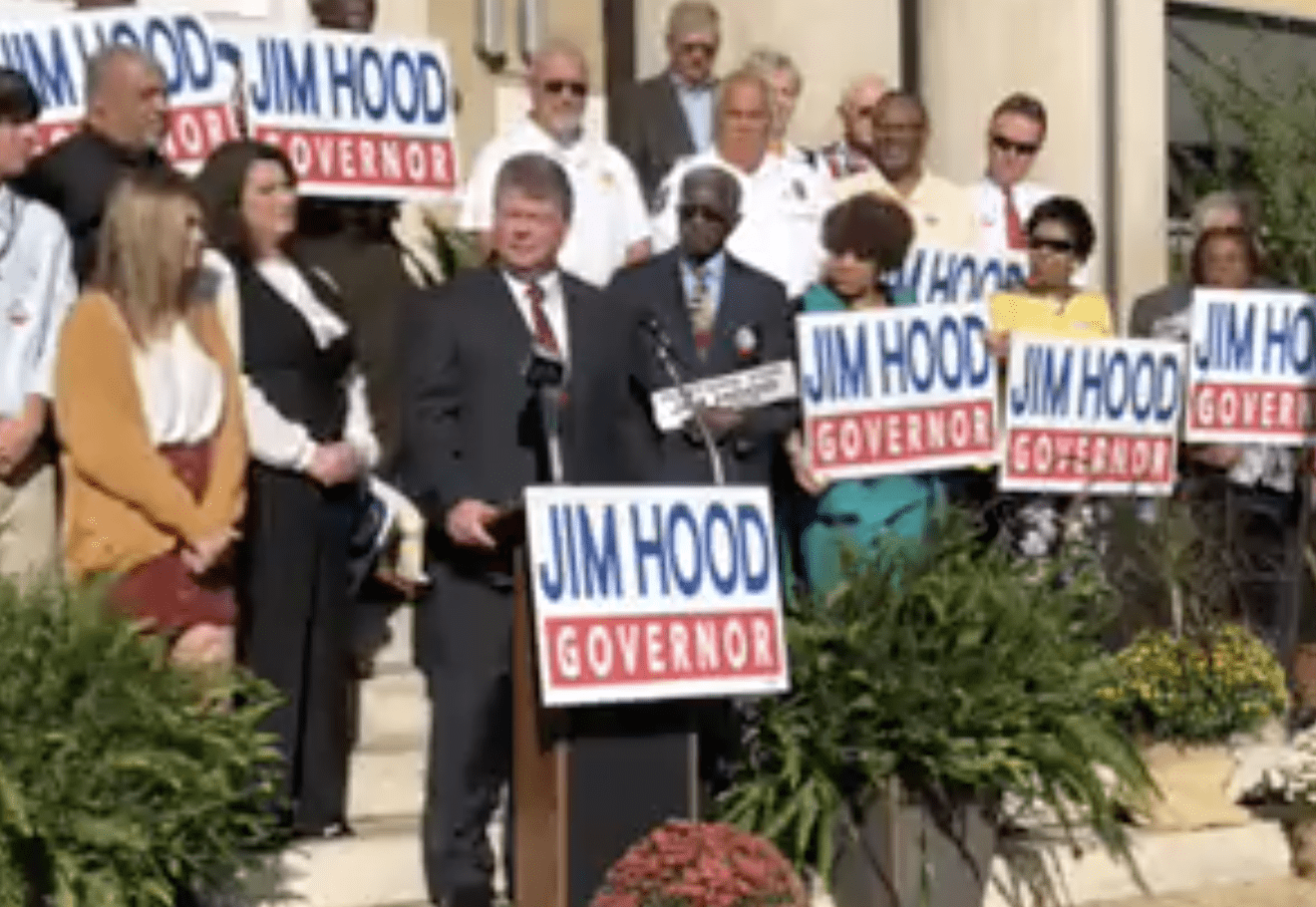 Attorney General announced his run for governor from the steps of the Chickasaw county courthouse in Houston Wednesday morning.
Hood credited his faith for his public service, and for the decision to run for governor.
Click the image below for the video.
"The sermon Sunday just sort of sealed the deal for us as to what my duty was to go forward in the future," said Hood.
"I hope no one can say that I've ever changed from growing up in Houlka, Mississippi….and I come here humbly to announce my run for Governor," said Hood.
The attorney general said his motivation is to create an economy in which the younger generation of Mississippians can stay here after college. Hood also said he wanted to bring the parties together.
"Its time that red and blue come together to fight for Mississippi," said Hood.
As far as an opponent, there is no official word from Lt. Gov. Tate Reeves, and according to Laura Hipp his Director of Communications that won't happen today either.
"The Lt. Governor will not be commenting on Attorney General Hood's political announcement or any other political or campaign activities today.  Mississippians of all backgrounds will spend today honoring the men and women who proudly wear the badge and risk their lives while protecting our communities. He and Elee send their prayers and deepest sympathies to Officer White's family and the entire Lincoln County law enforcement community."
About the Author(s)
Courtney Ingle
Courtney Ingle is a freelance writer from Brandon, Mississippi. She has years of journalism experience writing for radio, print, and the web. She and her husband Jeremy have two children, Taylor and Jacob and they are members of Park Place Baptist Church in Pearl, Mississippi.
More From This Author