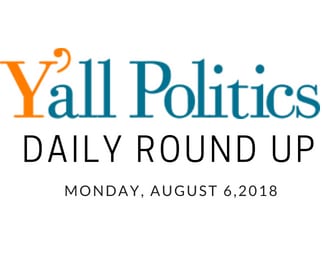 WJTV – Home of Slain Civil Rights Icon Honored
At yesterday's induction of the Medgar Evers home into the African-American Civil Rights Network, it was a great pleasure to introduce Medgar's brother, and my dear friend, Charles Evers to @SecretaryZinke pic.twitter.com/Bgk1xTW8bD

— Phil Bryant (@PhilBryantMS) August 4, 2018
#MS04: Democrat Anderson seeks Obama endorsement
We noticed there was no one from Mississippi on your list so allow us to introduce you to @jerameyanderson running for MS-04…you would be VERY impressed with his accomplishments so far…. https://t.co/51ro4WOysO

— Jeramey Anderson for Congress (@JerameyForMS) August 1, 2018
WLOX News This Week – David Baria and Mike Espy
WLOX.com – The News for South Mississippi
#MSSen: Baria cuts "fire the coach" web ad
It's time to fire the coach. #Baria4MS #BetterwithBariahttps://t.co/m5MP6MXc9W

— David Baria (@dbaria) August 3, 2018
A vast majority of Americans, as well as a large number of medical organizations, recognize the legitimate medical benefits of marijuana. It is less harmful and poses fewer negative side effects than most prescription drugs — especially opiate-based painkillers — and patients often find it to be a more effective treatment.
Licensed medical doctors, already heavily regulated by the state, should be allowed to prescribe solutions to deal with debilitating medical conditions, no matter the derivative of such solutions…
…Rather than trying to turn this issue into a "law and order" one and attempting to convince us that patients suffering from debilitating illnesses and the doctors caring for them are criminals, our politicians should focus on removing this unnecessary barrier. The federal government put the barrier in place and 31 other states have rightly removed it. There is no legitimate reason for Mississippi not to do the same.
Jon Pritchett (@tobaccoroadguy) is president and CEO of the Mississippi Center for Public Policy, the state's nonpartisan, free-market think tank.
WLOX Sunday Night Extra – Governor Phil Bryant
WLOX.com – The News for South Mississippi
The drama wasn't limited to just Hyde-Smith's speech, however. During McDaniel's speech, two young men held posters near the stage with two quotes McDaniel gave during the 2016 presidential primary, when he supported U.S. Sen. Ted Cruz.
A visibly irritated McDaniel supporter asked the men which candidate they were supporting. When they refused to answer, he said, "Figures. Cowards." Later, a McDaniel campaign volunteer video recorded the men as they were approached by another man wearing a Hyde-Smith T-shirt. That man directed the young men to the back of the pavilion stage, where McDaniel would soon be talking to reporters.
Later in the morning, McDaniel supporters also jeered Gov. Phil Bryant, who spoke after Hyde-Smith. Bryant appointed Hyde-Smith in April, even after dozens of McDaniel supporters and Tea Party activists asked Bryant to appoint McDaniel…
…"Most of those people voted for me. I recognize a lot of them," Bryant said of the McDaniel supporters' jeers after his speech on Thursday. "People get the chance to support who they want to support. I'm not one to tell them who they can or can't and argue about that. I'm going to support Cindy Hyde-Smith. They can support Chris McDaniel. We're going to have, hopefully, a fair, clean, respectable election because we can't turn this Senate seat over to a Democrat."
Congressman Harper gives keynote aboard USS John C. Stennis
Honored to give the keynote address on board the USS John C. Stennis this morning in San Diego. Today, we "Look Ahead" as both Senator Stennis and this ship proudly emblazon their motto, to a new day in our military, and in the command of the USS John C. Stennis. pic.twitter.com/V7ciVcTQNi

— Gregg Harper (@GreggHarper) August 4, 2018
WJTV – Congressman Thompson visits Sikh Temple for Community Outreach Event
#MS04: MS Legislative Black Caucus endorses Democrat Anderson
The Mississippi Legislative Black Caucus (MSLBC) has officially announced its endorsement of Representative Jeramey Anderson for United States Congress. Representative Anderson is running as the Democratic nominee for Mississippi's 4th Congressional District. Anderson is a member of the Mississippi Legislative Black Caucus. Prior to running for U.S. Congress, he served on the executive board as one of the Southern District Representatives. He remains committed to fair and equal representation, which aligns with the goals of the (MSLBC) and plans to bring that focus of inclusiveness to Washington D.C. when elected.
The Caucus chairwoman, Hon. Sonya Williams Barnes, is very excited about this endorsement. She believes that "Jeramey is fully committed to a better Mississippi" and she knows that "his passion to find community based solutions" will benefit all in South Mississippi.
State Sen. Michael Watson, a Republican from Pascagoula, says he's planning to run for secretary of state in 2019.
"I am seeking the office of secretary of state because I believe my experience as a senator, attorney and small business owner has prepared me to effectively manage that office," Watson said on Friday.
Vertex Aerospace announced Friday that it will invest $1.4 million and hire 70 front-office workers over the next two years at its Madison office. The company currently employs 340 there, and 856 more statewide.
Private equity firm American Industrial Partners of New York bought Vertex in July from L3 Technologies for $540 million.
Mississippi will give the company more than $1.5 million in grants and tax credits, while Madison County will consider property tax breaks later.
More From This Author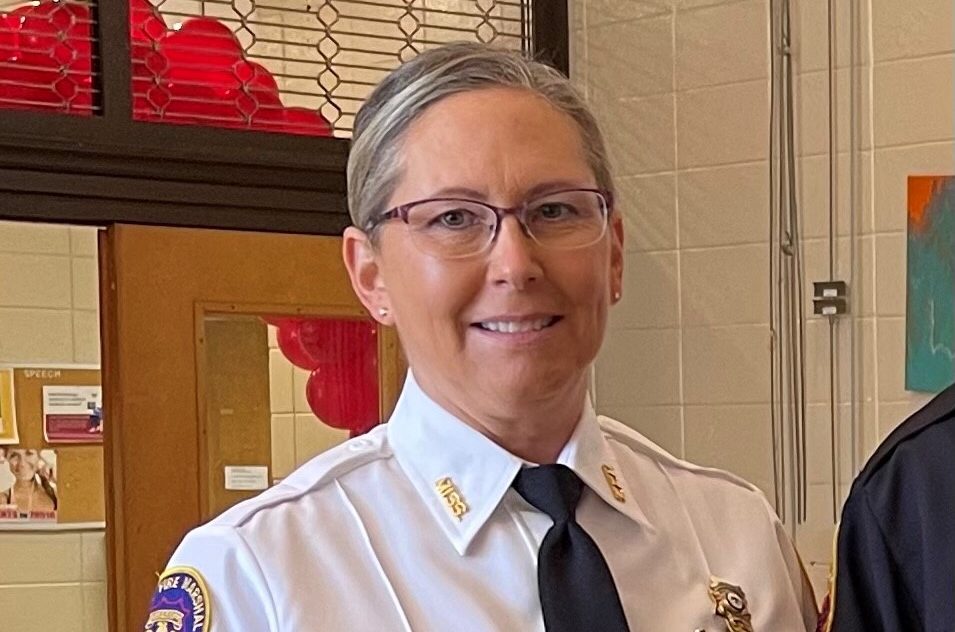 Previous Story
Next Story