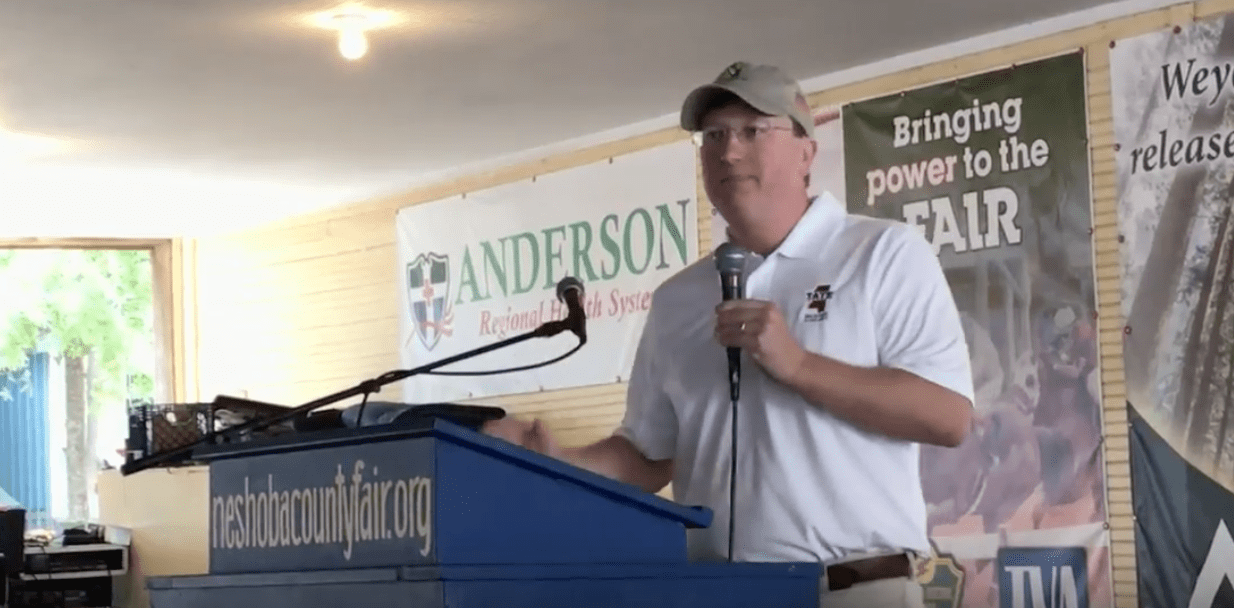 During his 16th run at the Neshoba County Fair, Lieutenant Governor Tate Reeves praised tax cuts, endorsed Michael Guest for Congress, stood up to liberals and the media and went after Attorney General Jim Hood.
The remarks on the media came after news stories claimed that the frontage road work being done along Lakeland Drive and leading to the Oak Ridge and Dogwood Trace subdivisions to the Dogwood Market, was politically pressured.
"I have been attacked by liberals and the media over a discredited and unsubstantiated news article," said Reeves.
See Related: Internal documents show MDOT execs repeatedly whitewashed staff assessment of safety being the driver behind Lakeland frontage road
Regarding Hood, Reeves said he was excited about the upcoming election season.
"Our attorney general seems to be a man of growing political ambition," said Reeves. "If that ambition encourages him to leave the office of attorney general to be replaced by a lawyer focused on liberty instead of litigation, then Mississippi will be better off for it."
The lieutenant governor also touted strides made in the last four years, such as $350 million towards teacher pay raises, tax cuts, school choice, and raised expectations for school performance.
"And they have done what Mississippians are expected to do," said Reeves. "They have risen up, and for that, we are thankful."
Reeves also thanked Congressman Gregg Harper for his service in the U.S. House and endorsed Michael Guest as his replacement.
About the Author(s)
Courtney Ingle
Courtney Ingle is a freelance writer from Brandon, Mississippi. She has years of journalism experience writing for radio, print, and the web. She and her husband Jeremy have two children, Taylor and Jacob and they are members of Park Place Baptist Church in Pearl, Mississippi.
More From This Author