Spotlighting the people and businesses in Mississippi making headlines in their communities and across their industry.
Here's a look at what's happening across the workforce and business community in Mississippi.
PACCAR announces $209 million expansion in Columbus
This week, automotive technology company PACCAR announced that it was expanding its operations in Columbus. According to a release, it is a $209.4 million corporate investment representing two projects that will create a total of 100 jobs.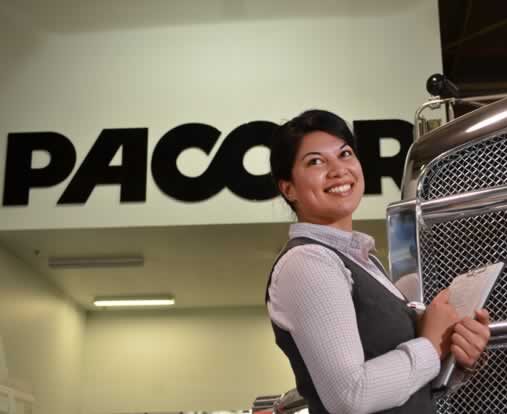 PACCAR handles the design, manufacture and customer support of premium trucks, including the Kenworth, Peterbilt and DAF nameplates. The company also designs and manufactures advanced diesel engines and distributes truck parts.
PACCAR said it is expanding its existing manufacturing facility in Columbus by 50,000 square feet to add remanufacturing operations at the site. The company also is expanding operations to meet future emissions requirements for Diesel engines.
Construction on the addition is slated to begin December 2023. PACCAR plans to fill the 100 jobs by 2026. 
Eggs Up Grill to Open First Mississippi Restaurant in Meridian
Eggs Up Grill, a rapidly expanding breakfast, brunch and lunch concept, will open its first restaurant in the state of Mississippi in Meridian by year's end. The company said it will located the new business in the free-standing building that was formerly Pizza Hut on North Hills Street. The Meridian restaurant is the first Eggs Up Grill for Franchise Partners Richard Harris, Bill Johnson and Larry Johnson.
Harris worked for Captain D's for 40 years, beginning as a cook, and working his way up to an area supervisor of 12 locations in Atlanta, Ga. Most recently, he was the hometown area partner for a Captain D's franchise in Meridian. He met his partners, the Johnson brothers, when they were customers at his restaurant; the two have been business owners in Meridian for the last 60 years, including real estate and car dealerships. The team is excited to bring the first Eggs Up Grill to the area.
With indoor seating for 105 and outdoor seating for 16, the 3,800 square-foot restaurant is being designed to make guests feel at home in a light, bright and cheery atmosphere. The Meridian restaurant will serve guests seven days a week from 6 a.m. to 2 p.m., with dine-in, online ordering, takeout, catering and delivery options available.
In addition to expanding into Mississippi, Eggs Up Grill also has locations across the Carolinas, Georgia, Florida, Virginia, Tennessee, Alabama, and soon entering Texas and Ohio.
Visit Ridgeland's Coats earns Excellence in Tourism Leadership Program Mastery Level Certificate
The Ridgeland Tourism Commission (Visit Ridgeland) has announced Katie Coats, director of marketing and public relations, has achieved the Excellence in Tourism Leadership Program Mastery Level Certificate.
The Excellence in Tourism Leadership Program (mastery level) is a prestigious two-year program organized in collaboration with the Mississippi Tourism Association (MTA) and the Mississippi State University Extension Service's Center for Government and Community Development.
The program provides advanced training and development opportunities for professionals in the tourism industry, equipping them with the skills and knowledge necessary for effective leadership, advocacy, and public policy administration.
To earn the Mastery Level Certificate, participants are required to complete all coursework and projects, including a comprehensive capstone project that showcases their deep understanding of the program's content and their ability to apply it to their work.
Coats' capstone project aimed to enhance accessibility information on the Visit Ridgeland website, www.visitridgeland.com, to highlight lodging, restaurant, and attraction recommendations and resources in Ridgeland that can accommodate visitors with physical and mental disabilities. The page will launch soon and was inspired by courses from the Excellence in Tourism Leadership Program, such as Community Development and Diversity and Inclusion, as well as insights gained from sessions at the 2022 Governor's Conference on Tourism and various tourism industry educational conferences.
Alden Group opening new facility in Smith County
Alden Group Renewable Energy is opening a new facility in Smith County. The announced project is a $12.535 million investment that will create 30 new jobs.
Alden Group works with area poultry processors to transform waste products into a dry matter that is then sold to refineries to make biodiesel. The company says its new Smith County location will put it closer to its suppliers.
Alden Group began construction on the facility in the fall of 2022. According to the Mississippi Development Authority, the company plans to fill the 30 jobs incrementally during the ramp-up of the facility, which is expected to be at full operation by the end of 2024.
Ellis Theater Kicks-Off Historical Second Season
The Ellis Theater in Philadelphia has announced the highly anticipated second season of shows. Building upon the resounding success of the inaugural season, this upcoming year is poised to captivate audiences while continuing the rich history of bringing legendary acts and new talent to the Ellis Stage.
"The second season of shows at The Ellis Theater kicked off with Dolly Parton. Dolly set the standard high, and that day will never be forgotten," said Marty Stuart. "Now, as we move ahead with excellence as our guide, l am thrilled to announce a world-class calendar of events that will be taking place at the Ellis."
This season promises an extraordinary lineup, showcasing a renowned array of musical legends and rising stars. In addition, it offers a timeless classic film presentation by The Library of Congress, a collaboration with Elvis Presley's Graceland and Turner Classic Movies, a heartwarming community sing-along, a dazzling fashion show, a rich tapestry of educational offerings, and a delightful showcase of creativity from the Philadelphia Neshoba County Arts Council.
#####
Help us tell Mississippi's business story. Submit your professional or business/industry news to be highlighted in Magnolia Tribune's "Magnolia on the Move" by emailing frank@magnoliatribune.com.
About the Author(s)
Frank Corder
Frank Corder is a native of Pascagoula. For nearly two decades, he has reported and offered analysis on government, public policy, business and matters of faith. Frank's interviews, articles, and columns have been shared throughout Mississippi as well as in national publications such as the Daily Caller. He is a frequent guest on radio and television, providing insight and commentary on the inner workings of the Magnolia State. Frank has served his community in both elected and appointed public office, hosted his own local radio and television programs, and managed private businesses all while being an engaged husband and father. Email Frank: frank@magnoliatribune.com
More From This Author
Previous Story
Next Story