New ad from Hosemann throws it back, Presley calls for economic diversity task force at MDA, McMahan accused of voter intimidation, and more.
Here's a recap of the latest happenings on the campaign trail as Mississippi voters prepare to cast their ballots this fall.
Hosemann releases throwback ad
Incumbent Lt. Governor Delbert Hosemann's campaign released a second TV ad this week, bringing back the park bench with a lady fumbling over Hosemann's first name, calling him "Gilbert," "Herbert," and "Englebert." The new co-star in the ad is Vivian Dailey, a well-known Mississippi Republican women's organization staple and a former Moss Point and Ocean Springs educator.
You can watch the new Hosemann campaign ad below.
"Delbert's ads are well-known throughout the state because they add humor and are positive while still sharing serious information about his platform and accomplishments," said Dailey, a Jackson County resident. "I was thrilled to be asked to participate and help in his reelection campaign."
According to the campaign, Hosemann first released a version of the iconic ad in his 2007 run for Secretary of State, playing on his unique name to tell viewers about his goals if elected. In the original ads, a woman – "Dorothy" – sat beside him on a park bench and continually flubs his first name while touting his platform. Hosemann politely corrects her by replying, "It's Delbert, ma'am."
State Senator Chris McDaniel's campaign wasted little time in responding to the new ad, sharing a social post written by Ruby Ainsworth, another active Republican woman, questioning Dailey's scripted "facts" about Hosemann.
At the end of her post, Ainsworth writes, "It's certainly not Gilbert, Herbert, Englebert or Wilbert you were hugging on April 18 for a fundraiser for Chris while telling him how you loved him and wouldn't have missed it for the world."
Ainsworth and the McDaniel campaign then shared a photo showing Dailey hugging McDaniel.
Presley seeks economic diversity task force at MDA as part of his jobs platform
On Thursday, Democratic gubernatorial candidate Brandon Presley held a small gathering to talk more about what his campaign is calling his "Cutting Taxes, Creating Jobs" plan.
Among the measures Presley promoted was the expansion of Medicaid, a routine Democratic talking point on the campaign trail, as well as creating a public-private task force on economic diversity that would be housed at the Mississippi Development Authority. Presley said the diversity task force at MDA would "improve outreach and reduce barriers for black and minority-owned and women-owned businesses."
Presley also touched on investing in infrastructure, providing access to childcare programs, including part-time jobs in the state's Equal Pay law, and a possible collaboration with educational institutions and businesses to provide training and scholarships for high-demand fields.
State Senator McMahan accused of voter intimidation
Charges have been filed against State Senator Chad McMahan by a Tupelo family who says after they shared a social media post by his opponent, Lauren Smith, the two-term lawmakers called the wife and said she was "making it difficult" for him to help them.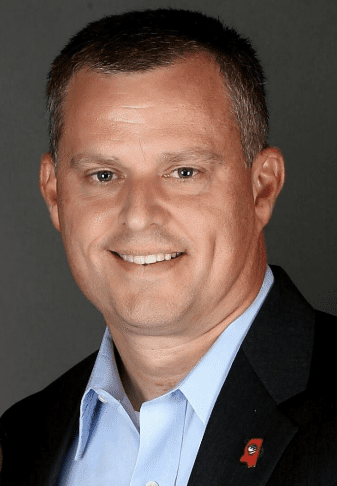 According to the Daily Journal, McMahan told the family not to support Smith, who at the time was not yet a candidate. The Daily Journal reported that in the transcript of the call McMahan "accused Smith of belonging to a hate group, wanting to end Medicaid, not paying her rent and attending the Jan. 6, 2021, uprising in Washington, D.C."
The Daily Journal went on to report that the family spoke with the District Attorney and the Lee County Prosecutor before swearing out an affidavit before Judge Phyllis Dye on Friday, June 16, alleging voter intimidation. Since then, Dye and the other three Lee County Justice Court judges have recused themselves from the case.
McMahan, a Republican, has represented Senate District 6 since 2016. He chairs the Senate's Local and Private Committee and is the Vice Chair of the Senate Business and Financial Institutions Committee.
Smith and McMahan will face off in the August 8th Republican Primary. The winner will be unopposed in the General Election.
Mississippi Freedom Caucus announces endorsements
The Mississippi Freedom Caucus is a group of elected officials in the Legislature who believe in freedom and liberty for the people of Mississippi. The small but vocal caucus of Republicans tout that they are the voice for citizens who want bold action to protect life, strengthen families, defend our constitutional rights, limit government, and revitalize personal and economic freedoms in the state of Mississippi.
Within the first few years of Republicans becoming the majority in the Mississippi Legislature, the Freedom Caucus says great strides were made to change the direction of the state, but as time passed, elected Republican leadership has slowly moved away from Republican principles and toward the old policies that drove the state into last place both educationally and economically. The Freedom Caucus says voters must elect patriots who are willing to stand and fight for true conservative principles and ideals to stop that shift.
Caucus members have vetted candidates over the past few months through interviews and lengthy questionnaires. The group also hosted a candidate training course. Out of that, the Freedom Caucus has announced the following candidate endorsements in the 2023 Mississippi elections:
Lauren Smith, Senate District 6

Smith is running against incumbent State Sen. Chad McMahan in the Republican Primary.

Ricky Caldwell, Senate District 9

Caldwell is running against incumbent State Sen. Nicole Boyd in the Republican Primary.

Alan Sibley, Senate District 15

Sibley is running against incumbent State Sen. Bart Williams in the Republican Primary.

Walter Hopper, Senate District 19

Hopper is running against incumbent State Sen. Kevin Blackwell in the Republican Primary.

Jamey Goodkind, House District 7

Goodkind is running against Kimberly Remak and Progeorlan Walker in the Republican Primary. Freedom Caucus member State Rep. Steve Hopkins did not seek re-election to this seat.

John Williams, House District 28

Williams is running against W. I. Harris in the Republican Primary. Incumbent State Rep. Jerry Darnell is not seeking re-election.

Chris Brown, Northern District Public Service Commissioner

Brown is currently a State Representative and a Freedom Caucus member. He will face Tanner Newman in the Republican Primary.
The Freedom Caucus expects that if these candidates are elected that they will join in the group's work.
#####
Magnolia Tribune will bring you more happenings from the Mississippi campaign trail throughout the 2023 election cycle. Be sure and check back often for more updates.
About the Author(s)
Frank Corder
Frank Corder is a native of Pascagoula. For nearly two decades, he has reported and offered analysis on government, public policy, business and matters of faith. Frank's interviews, articles, and columns have been shared throughout Mississippi as well as in national publications such as the Daily Caller. He is a frequent guest on radio and television, providing insight and commentary on the inner workings of the Magnolia State. Frank has served his community in both elected and appointed public office, hosted his own local radio and television programs, and managed private businesses all while being an engaged husband and father. Email Frank: frank@magnoliatribune.com
More From This Author