"After directing The Help in Greenwood, Mississippi, I realized how much I missed the rural South. I have always wanted to restore an old home, so I began a nationwide search."

-Tate Taylor
The city of Natchez, though small, is big on history and intrigue. Positioned high on a bluff overlooking the Mississippi River, Natchez is old, dating back to 1716 – by far the oldest settlement on the river. It is so old that it has over 1,000 buildings listed on the National Register of Historic Places. From grand Antebellum homes to mid-century modern commercial buildings, just about every decade since the city was founded is represented in its architecture. That's one of the things that makes Natchez an ideal spot as the Hollywood of the South.
Actor, director, and producer Tate Taylor recognized that right away after purchasing a home in nearby Church Hill in Jefferson County, Mississippi. "After directing The Help in Greenwood, Mississippi, I realized how much I missed the rural South. I have always wanted to restore an old home, so I began a nationwide search." Tate grew up in Jackson, Mississippi, and lived in both New York and Los Angeles where he pursued acting and directing.
Tate had a clearly defined criteria for the home he was looking for. "I wanted a home off the beaten path, one that couldn't be seen from the road. I wanted my privacy. The problem with that is most Antebellum homes were built to show off. They were built by wealthy plantation owners."
He found the home of his dreams in College Hill, near Natchez. Tate wasn't the first Hollywood-type to own an old home in the area. Actor George Hamilton purchased The Cedars (circa 1830) in Church Hill in 1978. Tate's home, known as Wyolah, was built in the 1830s.
"My home is a little different from most of the Antebellum homes in the area," Tate says. It was not built by a plantation owner, instead the Greek Revival home was built for Dr. Francis B. Coleman. What makes the property unique is that not only did it have a main house, but several outbuildings, including the doctor's office, carriage house, cookhouse, and more. Wyolah is believed to be named after an Irish castle. It is the only rural historic district on the National Register. Tate worked closely with the Historic Natchez Foundation and the Department of Archives and History to maintain the historical integrity of the buildings.
After moving into the home, Tate decided to film his next project, the James Brown biopic Get on Up, in Natchez. The film starred Chadwick Boseman and was produced by Mick Jagger. Tate tells the story of Mick Jagger calling room service in the Natchez hotel in which he was staying. "He wanted breakfast, and a while later, someone knocked on his door with a sausage biscuit from the corner gas station." Mick told Tate that Natchez was a cool place, but it really needed a restaurant that served breakfast.
Tate listened, and soon he opened The Little Easy on High Street, where all-day breakfast and small plates are served. That was the first step for Tate and his partner, John Norris, to preserve and transform the historic Broadway district in Natchez. Next they reopened Smoot's Grocery, a popular juke joint next door. Across the street, they have established a film studio, Crooked Letter Picture Company in a former Budweiser distributorship warehouse.
"Our focus is on building up the local economy of Natchez and creating jobs. It would be great if we had all we need for film production here, including catering, entertainment lawyers, costumers, and more to stimulate the economy. We love making movies here, and the economic impact on local restaurants, dry cleaners, hotels, etc. is significant. One movie can generate $30 million for the local economy."
More films have been made in Natchez, including Ma, a thriller starring Tate's good friend Octavia Spencer, and Breaking News in Yuba County, a comedy drama starring friend Allison Janney and Mila Kunis. Additional productions include Star Wars Andor: The Rebellion Begins for Disney+; a series based on The Prince of Tides by Pat Conroy, with screenplay to be written by Tate, will be produced by Cassandra King for Apple TV; and Rumble Through the Dark, the film adaptation of Michael Farris Smith's novel The Fighter.
The out properties at Wyolah have been restored and Tate offers them up for the actors to stay during productions. "A lot of actors stay with me," he says. "I create a family-like environment where people can relax after a long day of filming, eat dinner together, and get to know each other better. The actors really seem to enjoy it." Tate and John have named their film production company Wyolah Entertainment.
Tate says filming in Natchez is easy, and there are many factors that make it a great place for the film industry. "The people here are wonderful," says Tate. "They are excited about having film production in their town. Everyone goes out of their way to help when they can. And the city leaders are very supportive. Mayor Dan Gibson and everyone on the city council have embraced us. All of that has made it easy to plant our flag here."

With all that he loves about Natchez, Tate is quick to list what the city is lacking. "We are focusing on education and tourism to help build Natchez. We are looking at other small towns like Savannah, Austin, and San Antonio, to see what they have done. We need better restaurants. We need a preservation committee that understands both preservation and the economy, and how those two things must go hand-in-hand. In our fantasy world, Natchez would be filled with writers, economic developers, philanthropists, and hoteliers. It will take decades, and we may not be around to see it, but I think Natchez is headed in the right direction."
The Church Hill Creative Foundation was formed by Tate and John to "modernize the pathways to perspective," and to "fertilize the community." John says that the Foundation works to nurture sustainable economic productivity through mindful commercial development. "It's what we have done with The Little Easy and Smoots. There are plans for more development. We are just a couple of guys who could easily live in New York or L.A. or some other bubble. But we have chosen to make our home in Natchez. We have high hopes for this town. We have a good relationship with the legislature and local powers, and we feel like we can build a strong movie production business here."
About the Author(s)
Susan Marquez
Susan Marquez serves as Magnolia Tribune's Culture Editor. Since 2001, Susan Marquez has been writing about people, places, spaces, events, music, businesses, food, and travel. The things that make life interesting. A prolific writer, Susan has written over 3,000 pieces for a wide variety of publications.
More From This Author
Previous Story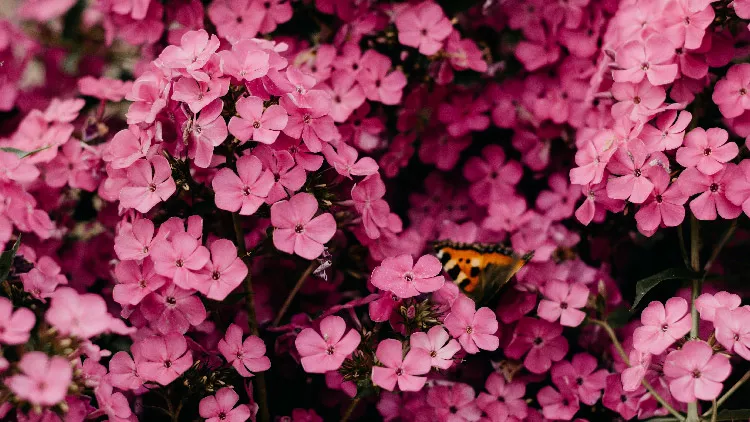 Next Story