FILE - Former NFL quarterback Brett Favre speaks to the media in Jackson, Miss., Oct. 17, 2018. Favre is dismissing his lawsuit against sportscaster Pat McAfee after McAfee publicly apologized for his previous on-air statements that Favre had been "stealing from poor people in Mississippi" in a welfare misspending case. Favre and McAfee both announced the settlement Thursday, May 11, 2023. (AP Photo/Rogelio V. Solis, File)
"We thought about Brett Favre as sort of a trapdoor into a story about public assistance in America, and the philosophy that leadership in Mississippi has about people living in poverty."

Anna Wolfe
Mississippi Today investigative reporter Anna Wolfe and editor-in-chief Adam Ganucheau recently sat for an interview with The Journalist's Resource at the Shorenstein Center on Media, Politics, and Public Policy at Harvard. The two discussed their experience in putting together the Pulitzer-winning "Backchannel" series.
The Journalist's Resource's article says Ganucheau, along with Wolfe, "developed overarching narratives for the series."
Mississippi's welfare scandal broke on February 5, 2020, when State Auditor Shad White and Hinds County District Attorney Jody Owens publicly announced six indictments following an eight month investigation. The investigation was triggered by a tip from Bryant.
Prior to the Auditor's press announcement, no outlet had reported on the scandal. That day, many outlets, including Mississippi Today and low-profile publications like the New York Times, reported on the scandal.
In the interview with Journalist's Resource, Ganucheau suggested no one would have known about the welfare scandal apart from the work of Wolfe. "I would venture to say right now, looking back on it, the welfare scandal in Mississippi wouldn't be on anyone's radar, you wouldn't have even heard about it, had it not been for what Anna did next."
The Trapdoor Strategy
What did Wolfe do after White and Owens broke the case to the public? She and Ganucheau relayed her course of action to Journalist's Resource, sharing a series of tips for other journalists "navigating similarly complex investigations."
One of the tips highlighted in the article: "If your investigation involves celebrities, use their notoriety as a 'trapdoor.'"
Ganucheau told Journalist's Resource that Mississippi Today made a "very conscious decision," to particularly highlight Favre's involvement in the scandal. Wolfe explained the important of Favre for drawing people into the story:
The notion that Favre's celebrity could be leveraged to elevate a social debate about poverty raises concern of potential abuse. The tactic carries the risk that a celebrity's role would be exaggerated for attention. It also could lead from a straight telling of a scandal to a telling that supports a political perspective. If abused in the context of an ongoing criminal investigation, the tactic might also cause significant, and potentially undue, reputational harm to the people implicated.
Journalist's Resource went on to explain how Favre's notoriety helped accomplish Wolfe's 'trapdoor' goal:
Favre's fame, and Wolfe's reporting, garnered the attention of numerous national sports media outlets, including ESPN and FOX Sports. The reach of sports media in the U.S. meant a story about misspent public welfare funds in one state was able to garner outsized attention.

The Journalist's Resource
In fairness to both Ganucheau and Wolfe, Favre is a central figure in two large projects he was pushing, both of which received TANF funds. His involvement would be newsworthy, with or without a "trapdoor" strategy.
Did Garnering "Outsized Attention" Help to Achieve "Record Fundraising"?
The "narratives" Ganucheau and Wolfe developed in the lead up to releasing the "Backchannel" would prove successful for Mississippi's Today bottom line, according to an article posted by News Revenue Hub.
The article, entitled "'A Full-Funnel Approach': How Mississippi Today's welfare scandal investigation led to record donations," detailed a premeditated plan to capitalize financially on the Back Channel series before its launch.
It explained that Ganucheau and Wolfe met with Mississippi Today's audience development director Lauchlin Fields weeks before the series launched to devise a strategy. Together the trio developed what Fields called "a full-funnel approach." The "full-funnel approach" was one "aimed at converting casual visitors to loyal readers and, eventually, paying members."
News Revenue Hub's article offered insight into the efficacy of the plan:
That preparation paid off. In April 2022, Mississippi Today raised $11,500 more than they did in April 2021. The following month, after running a campaign highlighting the coverage and receiving national media attention, the nonprofit news organization raised $18,960 more than in May 2021.
Could Phil Bryant Be Another "Trapdoor"?
In a Reddit Q&A session, Ganucheau made the point that whenever Favre's name comes up in the media, Bryant's name follows. The comment occurred in the context of Favre's defamation suit against Auditor Shad White:
No matter what: Anything related to the defamation suit "re-ups" attention on Bryant and others in the scandal. Just look for Bryant's name in any of the hundreds of national stories from the past couple weeks about Favre's suit. It's everywhere.
But it wasn't just that coverage of Favre automatically triggered mention of Bryant. Mississippi Today couched much of its own marketing of the "Backchannel" series around the former Governor.
The News Revenue Hub article repeats a common narrative:
The Backchannel, was published in five parts, between April 3-18, 2022. Each part of the series examined Bryant's misuse of at least $77 million in federal funds meant to assist the state's poorest residents.
Similar language was used in Mississippi Today's 2022 Impact Statement to describe the series:
Anna Wolfe, our poverty and investigative reporter, began publishing her investigative series 'The Backchannel,' which revealed former Gov. Phil Bryant's role in a sprawling welfare scandal. Each part of the series delved further into Bryant's misuse and squandering of at least $77 million in federal funds meant to assist nearly 588,000 of the state's poorest residents.
The language Mississippi Today used to celebrate the Pulitzer win was related, but drew in Favre:
The investigation, published in a multi-part series in 2022, revealed for the first time how former Gov. Phil Bryant used his office to steer the spending of millions of federal welfare dollars — money intended to help the state's poorest residents — to benefit his family and friends, including NFL Hall of Fame quarterback Brett Favre.
The Pulitzer Prize Board used similar language in its announcement, indicating Mississippi Today won:
For reporting that revealed how a former Mississippi governor used his office to steer millions of state welfare dollars to benefit his family and friends, including NFL quarterback Brett Favre.
This framing puts Bryant at the center of the scandal and paints his family as a beneficiary of "millions." Each statement describes an affirmative act by the former Governor himself: "misuse", "misuse and squandering," "steer." Two of the characterizations put Bryant "misusing" the full $77 million at the center of the alleged criminal conspiracy.
There have been multiple indictments and guilty pleas thus far. Bryant has never been charged with any crime. Nor is he among the forty-six defendants named in the state's civil lawsuit to recoup the improperly used funds.
Recent critical analyses performed by Mississippi Free Press, syndicated columnist Sid Salter, and Magnolia Tribune have all raised substantial questions about whether there is any known evidence that actually supports the broads claims against Bryant.
No "Legal Guilt" Assigned
In a May 10, 2023, podcast, Ganucheau said Mississippi Today had been careful not to assign "legal guilt" to anyone in their reporting. Billy Quinn, an attorney for Bryant, argued that is untrue in his legally required notice of intent to sue for defamation.
Quinn's argument hinges, in large part, on video of Mississippi Today CEO Mary Margaret White. At a conference back in February, White said that her newsroom broke the story of a former governor "and his bureaucratic cronies" embezzling $77 million. One could imagine that the CEO of an enterprise might have some insight into how that enterprise thinks about its coverage, or perhaps, might even shape how the organization thinks.
Notwithstanding, what Ganucheau presumably meant was that Mississippi Today has not assigned "legal guilt" in their reporting. Perhaps, but that does not mean that a one-way path to that conclusion was not carved.
Mississippi Today's coverage of this story includes at least twenty-one articles that mention "stolen" funds. It simultaneously frames the former Governor's role as misusing all $77 million of those funds. The outlet's reporting at once acknowledges a massive criminal conspiracy and attempts to place Bryant at the center of it. But stops short of assigning "legal guilt"?
About the Author(s)
Russ Latino
Russ is a proud Mississippian and the founder of Magnolia Tribune Institute. His research and writing have been published across the country in newspapers such as The Wall Street Journal, National Review, USA Today, The Hill, and The Washington Examiner, among other prominent publications. Russ has served as a national spokesman with outlets like Politico and Bloomberg. He has frequently been called on by both the media and decisionmakers to provide public policy analysis and testimony. In founding Magnolia Tribune Institute, he seeks to build on more than a decade of organizational leadership and communications experience to ensure Mississippians have access to news they can trust and opinion that makes them think deeply. Prior to beginning his non-profit career, Russ practiced business and constitutional law for a decade. Email Russ: russ@magnoliatribune.com
More From This Author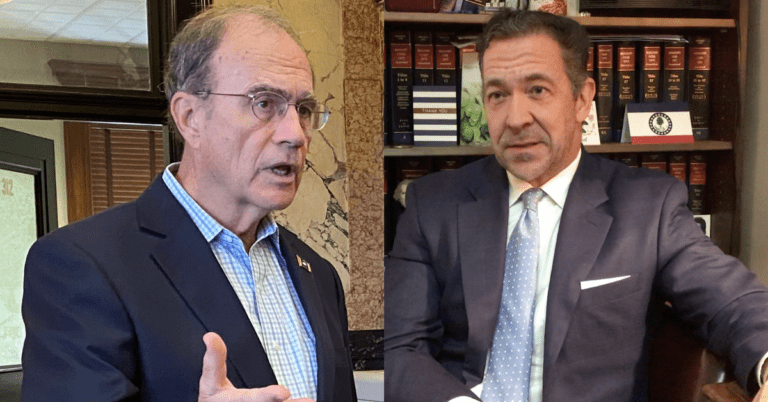 Previous Story