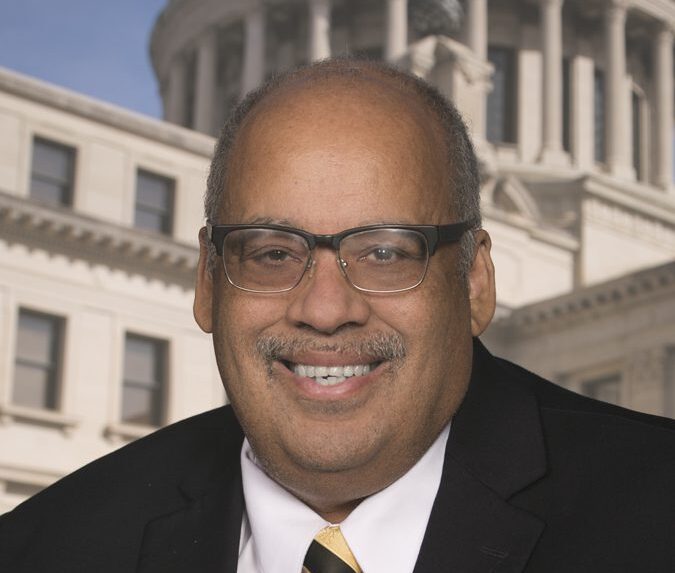 State Rep. Earle Banks (Photo from Legislature's website)
State Rep. Earle Banks has served in the Mississippi Legislature since 1993. His attorney says the lawmaker made a mistake on his 2018 tax return.
State Representative Earle Banks will face prosecution over allegedly failing to report over $500,000 in income from a real estate sell in 2018. If convicted, Banks could serve a maximum of three years in prison with one-year supervised release and pay a fine of up to $250,000.
However, a conviction may not prohibit Banks from continuing to serve in the Mississippi Legislature as Section 44 of the state constitution states that a person is not disqualified "from holding office if he has been pardoned for the offense or if the offense of which the person was convicted was manslaughter, any violation of the United States Internal Revenue Code or any violation of the tax laws of this state unless such offense also involved misuse or abuse of his office or money coming into his hands by virtue of his office."
Banks is currently seeking re-election and is unopposed.
Federal court records unsealed last Thursday show that the House Democrat who has represented District 67 for 30 years waived indictment and will be prosecuted.
Banks, a funeral director and attorney, is out on bond and is set to enter a plea in federal court on May 17th.
Rob McDuff, Banks' attorney and Director of the Impact Litigation project of the Mississippi Center for Justice, told the Associated Press that the lawmaker made a mistake on his 2018 tax return and failed to include a capital gain.
"We have cooperated with the IRS and the U.S. attorney's office as they have looked into this matter, and we will continue that cooperation in moving toward a final resolution," McDuff is quoted as saying in a statement.
The longtime state legislator currently serves on a number of House committees, including Banking and Financial Services, Insurance, Judiciary A, Judiciary En Banc, Public Property, Public Utilities, and Ways and Means.
About the Author(s)
Frank Corder
Frank Corder is a native of Pascagoula. For nearly two decades, he has reported and offered analysis on government, public policy, business and matters of faith. Frank's interviews, articles, and columns have been shared throughout Mississippi as well as in national publications such as the Daily Caller. He is a frequent guest on radio and television, providing insight and commentary on the inner workings of the Magnolia State. Frank has served his community in both elected and appointed public office, hosted his own local radio and television programs, and managed private businesses all while being an engaged husband and father. Email Frank: frank@magnoliatribune.com
More From This Author