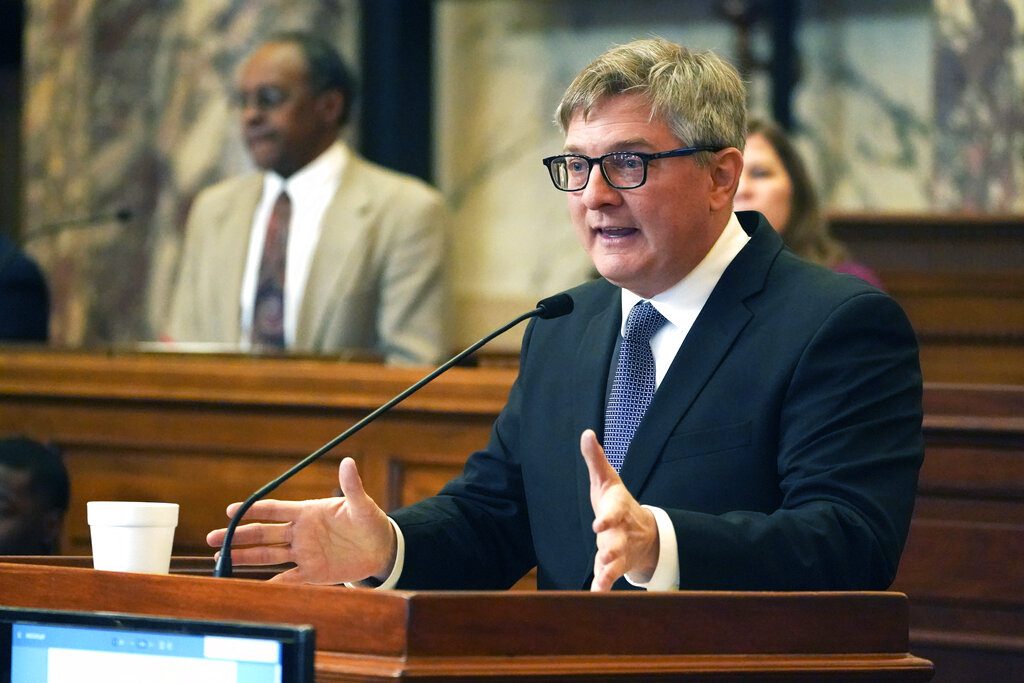 Senate Judiciary B Committee Chairman Joey Fillingane, R-Sumrall, explains the various sections of a bill in the Senate Chamber, as lawmakers consider bills on their calendar, Friday, Feb. 3, 2023, at the Mississippi Capitol in Jackson. (AP Photo/Rogelio V. Solis - Copyright 2023 The Associated Press. All rights reserved.)
S.B. 2101 would revise sentences for fleeing law enforcement, resisting arrest, and carjacking.
On Tuesday, both the Mississippi House and Senate adopted the conference report for S.B. 2101, which increases minimum sentences for the crimes of fleeing law enforcement, resisting arrest, and carjacking. It passed the Senate by a vote of 44-8 and the House with a vote of 79-38.
This is the only mandatory minimum bill that is still alive this session, as the other proposed pieces of legislation that would address such sentences have died throughout the session.
After Lieutenant Governor Delbert Hosemann (R) and Speaker of the House Philip Gunn (R) sign the legislation, it will head to Governor Tate Reeves (R) to be signed into law.
At the beginning of the 2023 Mississippi Legislative session, Lt. Governor Hosemann held a press conference to announce several Senate bills that aimed to curb crime across the state. Senate Bill 2101 was among the six bills that were discussed.
"We have seen an uptick nationwide, during and after the pandemic, in violent crimes like armed carjacking. No Mississippian should be afraid they are going to be held up getting into a vehicle in their driveway or at the grocery store," Lt. Governor Hosemann said. "We have to have deterrents in the law, including minimum sentencing."
The legislation increases minimum sentences for felony fleeing to ten years, leaving the scene where there is serious bodily injury to a minimum of five years, and leaving a scene where a death occurs to seven years.
On simple carjacking, it is a five-year mandatory minimum and on armed carjacking it is a ten-year mandatory minimum.
"Notwithstanding any other law to the contrary, the minimum terms imposed under this section shall not be reduced or suspended nor shall the defendant be eligible for electronic monitoring, house arrest or intensive supervision," the bill states.
On the Senate floor on Tuesday, State Senator Joey Fillingane (R), the author of S.B. 2101, said in the version of the legislation that passed the Senate the minimum sentences were higher, but conferees had to compromise with the House.
Many have spoken out against and expressed caution for the notion of increasing mandatory minimum sentences.
State Senator Rod Hickman (D) said, "We cannot keep investing more into corrections and ignoring things that will actually provide solutions."
"Republicans complain about appropriating money to our prisons due to overcrowding but turn around and pass laws that aid in overcrowding," State Representative Daryl Porter (D) said. "Make it make sense!"
In a statement, Empower Mississippi said such legislation can tie the hands of local authorities.
"Sentencing should be placed back in the hands of locally elected judges," Empower Mississippi said. "We should give local law enforcement and judges the tools they need instead of tying their hands with mandatory minimum sentences decided at the state level."
Earlier this month, Scott Peyton, the Mississippi State Director for Right on Crime, told the Magnolia Tribune that mandatory minimums are not the "cure all" to the crime issue in Mississippi and they have a huge financial cost to MDOC and tax-payers which do not equate to improved public safety.
"We cannot simply "sentence our way out" of the crime issues here in Mississippi, or across the nation," Peyton said. "The same conservative principles that guide policymaking in all other areas of government must be applied to criminal justice policy decisions. We must work to create criminal justice legislation that enhances public safety by lowering crime."
About the Author(s)
Anne Summerhays
Anne Summerhays is a recent graduate of Millsaps College where she majored in Political Science, with minors in Sociology and American Studies. In 2021, she joined Y'all Politics as a Capitol Correspondent. Prior to making that move, she interned for a congressional office in Washington, D.C. and a multi-state government relations and public affairs firm in Jackson, Mississippi. While at Millsaps, Summerhays received a Legislative Fellowship with the Women's Foundation of Mississippi where she worked with an active member of the Mississippi Legislature for the length of session. She has quickly established trust in the Capitol as a fair, honest, and hardworking young reporter. Her background in political science helps her cut through the noise to find and explain the truth. Email Anne: anne@magnoliatribune.com
More From This Author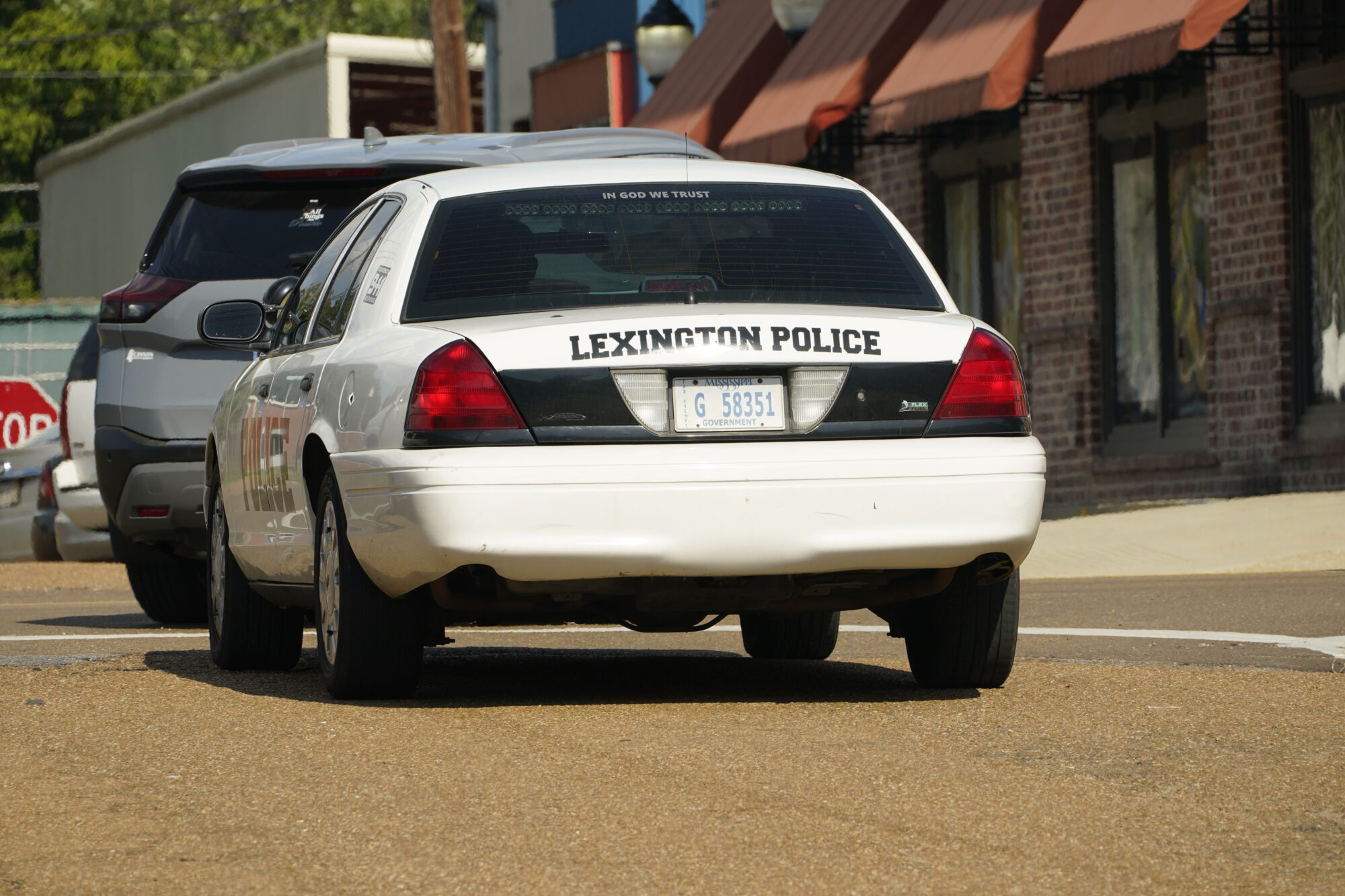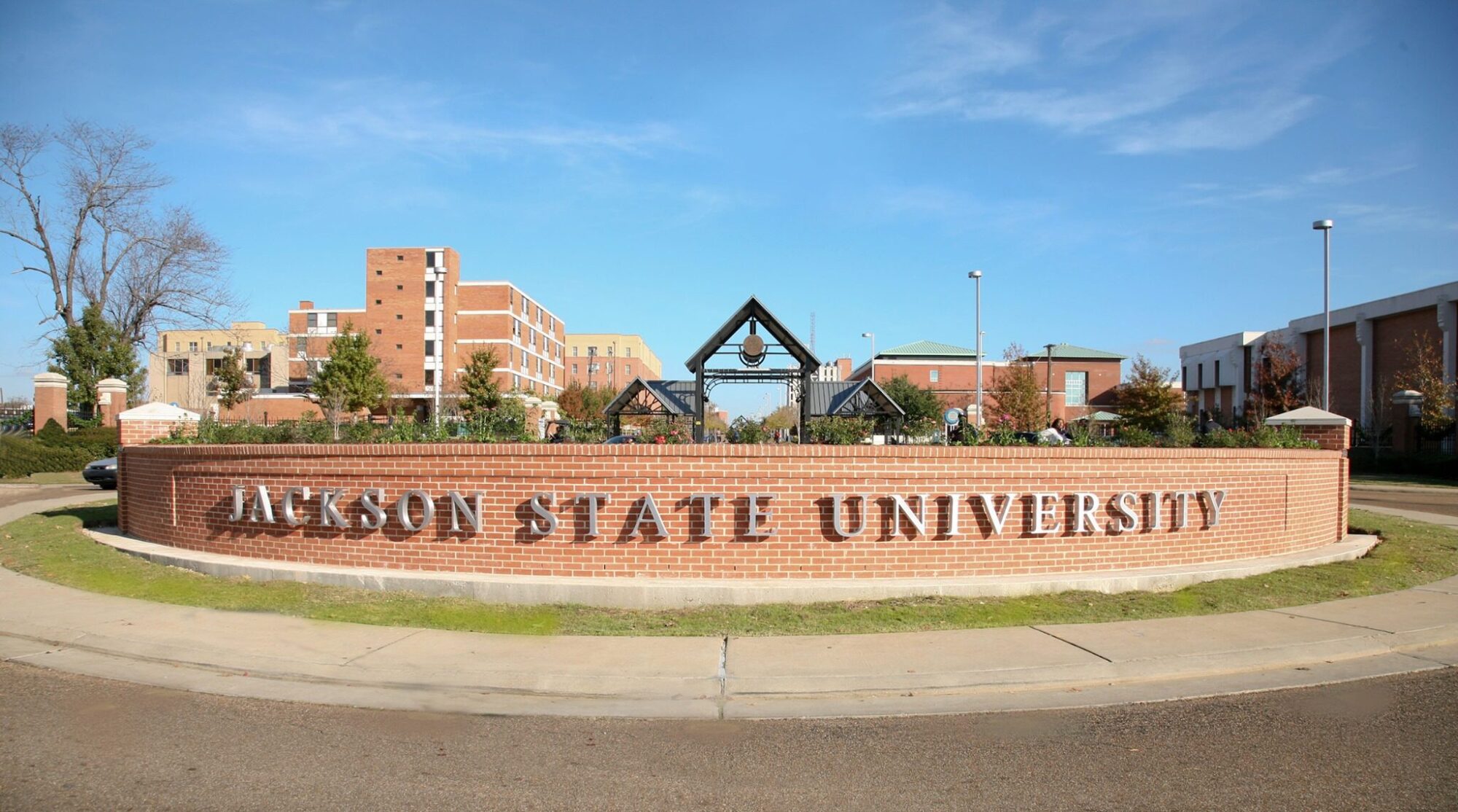 Previous Story