Third-party administrator Ted Henifin speaks at the Two Mississippi Museums in Jackson on January 27, 2023.
The third-party administrator has now announced that the City of Jackson will forgive millions in unpaid debt, but is that legal under state law?
In late February, Jackson residents with unpaid water bills were promised that help was on the way. Third-party water administrator Ted Henifin announced $20 million in federal grants to pay off uncollected debt.
Political victory laps by Jackson Mayor Chokwe Lumumba and others followed. "The People's Relief Campaign" sprung to action to promote the program. News stations documented happy residents signing up to have their debt wiped away.
But less than a month later, Henifin did a mea culpa, of sorts. The circumstances were "complicated." Government officials had "misspoke." The grant money was not coming. Instead, it was announced the City would simply write off $13 million in customer debt.
Problem solved or problem created?
Both the Mississippi Constitution and state statute arguably prevent the new debt forgiveness plan. Irrespective, the "on again, off again, on again (maybe illegally)" effort to solve for uncollected bills is a public relations nightmare for Henifin and the City of Jackson.
Unpaid Bills
Hand-selected by U.S. Attorney General Merrick Garland, Henifin has the unenviable task of trying to fund and repair Jackson's ailing water system. In exchange for their troubles, Henifin, his staff and consultants will collect nearly $3 million over a 12-month span, including $400,000 in salary and expenses for Henifin himself.
One long-standing roadblock to getting the water system on a path to solvency is a massive amount of uncollected water bills. It's hard to fund a system few pay for. The most recent state audit of Jackson's water and sewer estimated over $94 million in unpaid bills.
Henifin's first big proposal was to change how water is paid for, essentially recommending a second property tax to take the place of billing based on the amount of actual water used.
Grant Hyped by Henifin & City Officials
On February 22nd, Henifin announced a sizable chunk of relief in the form of $20 million in Low Income Water Assistant Program grant money to pay off past due amounts owed by Jackson residents. Henifin told reporters at WAPT, "We're looking forward to putting out $20 million of federal relief. It doesn't go to the customer's pocket. It pays the bill, the utility." He estimated the funds could help erase the water debt of up to 80,000 Jacksonians.
The People's Relief Campaign launched a website and set up eight centers across Jackson to accept applications. Tariq Abdul-Tawwab, chief experience officer for JXN Water, explained at the time, "We're relieving the customer and the customer is still paying their bill. This is not money we hand to them. This is money we put right on the bill. That's the only way it can happen."
Mayor Lumumba used the moment to take credit. "We told you that we were going to find a way to provide relief and equity to residents. And now you see that happening," he said.
Unfulfilled Promises
Anthony Warren at WLBT has done a good job of documenting the bizarre chain of events that unfolded after the grant was announced. Within days of the victory laps, Henifin and City officials became aware that the money they had promised residents was not, in fact, coming.
Henifin attributes the mishap to miscommunication with officials at the U.S. Department of Health and Human Services. He points to a March 6th email from an agency official stating that she had misspoke about the requirements to qualify for the program. More than a week later, it broke publicly that the funds would not be coming.
On March 14th, Henifin conceded that there was not a firm commitment at the time they announced the grant. Henefin told WLBT, "There wasn't a firm $20 million. Not sure where that number came from on the $20 million originally. I think it came from my staff, so I'm not saying it hasn't floated around."
As a reminder, Henifin himself had touted the $20 million in grant money on February 22nd.
In sum, JXN Water rolled out a program, announced receipt of a grant to fund it, and took applications from residents for debt relief without any actual commitment of grant funds. Oops.
Legal to Write Off Debt?
Instead of receiving a grant to pay the city what it is owed for uncollected bills, Henifin has announced that the City will just forgive $13 million in unpaid debt.
"So, the $13 million is just writing off money, not cash coming into the city," he explained.
The problem for Henifin is now the Mississippi Constitution and Mississippi law. Sec. 100 of the Mississippi Constitution prohibits the state or political subdivisions, including cities, from cancelling debt:
No obligation or liability of any person, association, or corporation held or owned by this state, or levee board, or any county, city, or town thereof, shall ever be remitted, released or postponed, or in any way diminished by the Legislature, nor shall such liability or obligation be extinguished except by payment thereof into the proper treasury;  nor shall such liability or obligation be exchanged or transferred except upon payment of its face value;  but this shall not be construed to prevent the Legislature from providing by general law for the compromise of doubtful claims.

Sec. 100 of Miss. Constitution (emphasis added).
A plain reading of the constitutional provision is that debt owed to a city may only be extinguished by payment of the debt. Additionally, Miss. Code Ann. § 21-17-5, which defines the powers of municipalities, prohibits cities from granting donations to residents. Miss. Code Ann. § 21-27-27, prohibits public utilities from providing free services to customers.
One debacle seems to have led to another. It will be interesting to see if anyone sues to prevent the write off or if any state officials step in.
At a minimum, recent events suggest a certain degree of rudderless floundering.
About the Author(s)
Russ Latino
Russ is a proud Mississippian and the founder of Magnolia Tribune Institute. His research and writing have been published across the country in newspapers such as The Wall Street Journal, National Review, USA Today, The Hill, and The Washington Examiner, among other prominent publications. Russ has served as a national spokesman with outlets like Politico and Bloomberg. He has frequently been called on by both the media and decisionmakers to provide public policy analysis and testimony. In founding Magnolia Tribune Institute, he seeks to build on more than a decade of organizational leadership and communications experience to ensure Mississippians have access to news they can trust and opinion that makes them think deeply. Prior to beginning his non-profit career, Russ practiced business and constitutional law for a decade. Email Russ: russ@magnoliatribune.com
More From This Author
Previous Story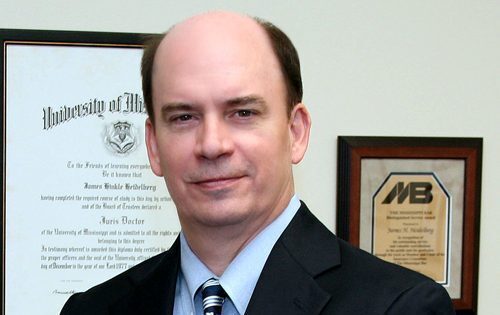 Next Story