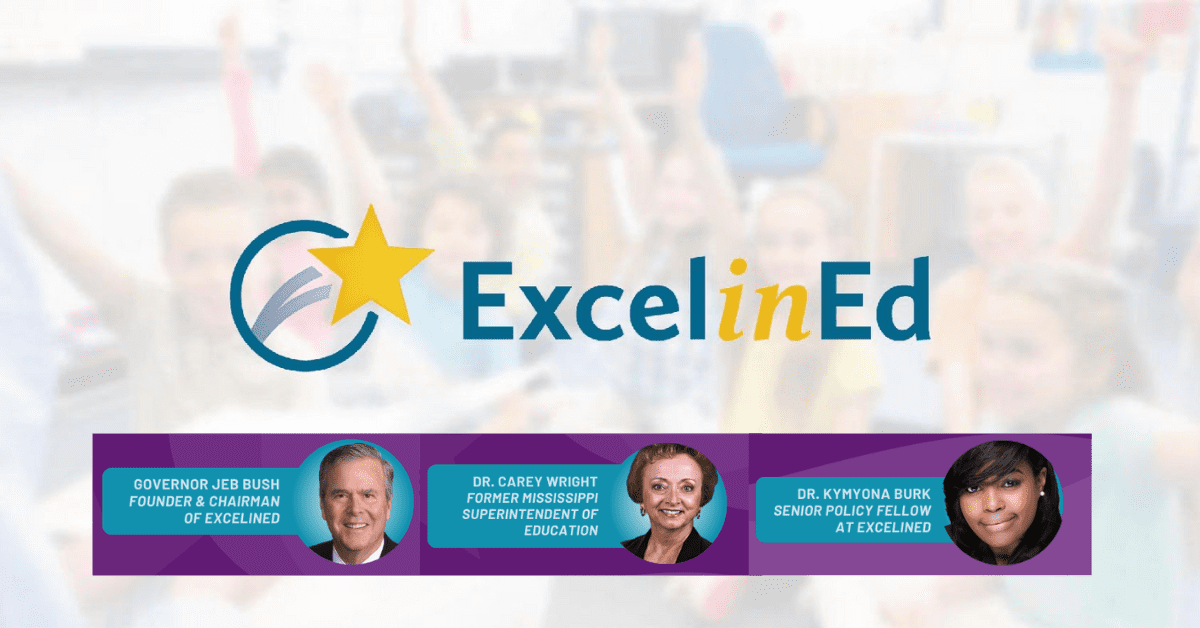 Jeb Bush, Dr. Carey Wright, and Dr. Kymyona Burk led a webinar to discuss the state's literacy success.
On Tuesday, ExcelinEd and former Mississippi State Superintendent of Education Dr. Carey Wright joined together to present a webinar where they discussed the Mississippi Literacy-Based Promotion Act and how the Magnolia state became a model for literacy success.
A report from Boston University's Wheelock Educational Policy Center found that Mississippi students retained in the 3rd grade under the Literacy-Based Promotion Act achieved higher English Language Arts (ELA) scores over time.
In the 2021-22 school year, 85% of Mississippi 3rd graders passed the 3rd-grade reading assessment after the final retest.
"Mississippi's literacy law was created to help ensure kindergarten through 3rd-grade students develop good reading skills," the Mississippi Department of Education (MDE) recently stated. "The law requires all Mississippi 3rd-grade public school students to pass a reading assessment to qualify for promotion to 4th grade, unless the student meets one of the good cause exemptions specified in the law."
MDE noted that research has shown that without a basic mastery of early literacy, students in 4th grade and above struggle to stay on track in their other courses and are less likely to graduate from high school.
"Mississippi's focus on literacy and high academic standards have made the state a national leader for improving student outcomes. In 2019, Mississippi achieved the No. 1 spot in the nation for gains on the National Assessment of Educational Progress (NAEP) when 4th grade students made the largest score gains from 2017 to 2019 in reading and mathematics," MDE stated. "In 2022, Mississippi maintained its historic gains in NAEP 4th grade reading, while scores nationally dropped in all four NAEP subjects and grades."
Tuesday's webinar was moderated by former Florida Governor Jeb Bush, Mississippi's former State Superintendent of Education Dr. Carey Wright, and ExcelinEd's Dr. Kymyona Burk. The three shared lessons learned from the front lines of taking Mississippi from the bottom to the top of literacy achievement.
Bush, Founder and Chairman of ExcelinEd, said he was Governor a "long, long" time ago and what he remembers about creating a comprehensive early childhood literacy policy and ending social promotion was "it was really hard."
"It was very controversial, people were very upset, but we stuck to it and we ended up getting some significant gains and then it allowed for Florida to be a model for others," Bush said. "There's no state that comes close to, in fact I would say Mississippi has done more work on this subject than Florida has done, than the work that was done by our two panelists today."
Bush said when you think about policies that should not be political, should not be ideological, that can "really move the needle" to give the next generation the chance to live purposeful lives, it would be to make sure that every third grader advances to fourth grade at grade-level in terms of their reading.
When Dr. Wright was named the State Superintendent of Education, Mississippi was 50th in the nation.
"I felt there was much work to be done and the Literacy-Based Promotion Act had just passed as well as the Early Learning Collaborative Act at the same time," Dr. Wright said. "It's a Pre-K through Grade 3 strategy that we developed. The beautiful part of the law was that the Legislature allowed us to develop the implementation, which I think was really huge for us."
Dr. Wright said MDE then started procuring professional development for teachers that was aligned to the science of reading, hiring the "best and the brightest" in terms of literary coaches. Additionally, they communicated to teachers, parents, administrators, and communities about the law. There were so many components to the law that they knew parents and communities wanted to be informed.
"One of the components I thought was very important too were the assessments that we administered three times a year, at the beginning of the year, the middle of the year, and the end of the year, for all K-3 students, so we could know at any point in time, and parents could know at any given point in time, just how children were progressing," Dr. Wright said.
Dr. Burk is the senior policy fellow for early literacy at ExcelinEd and the former state literacy director at MDE where she led the implementation of Mississippi's Literacy-Based Promotion Act. She said when this legislation passed, it was the first state-led effort that penetrated through the districts and down to the teachers in a very intimate collaboration where state literacy coaches were in the schools.
"For me, I always say that we had what I call the big three: we had a governor who was championing this effort, we had a legislature who was willing to fund it, and then of course we had a State Chief who was like the idea fairy," Dr. Burk said.
Dr. Wright said retention sends a very powerful message across the state about the importance of the policy.
"We are serious about this. We're serious about the fact that we want all children reading on grade-level by the end of grade 3 and here's what we're going to do to support children, here's what we're going to do to support teachers, and here's what we're going to do to support family," Dr. Wright said. "I think it conveys that seriousness of the importance of learning to read on grade level by the end of grade 3."
Prior to the webinar, Dr. Burk spoke with the Magnolia Tribune. She explained that the benefits of legislation such as the Mississippi Literacy-Based Promotion Act is that it ensures students are not being socially promoted to the next grade without having the skills they need in order to master the standards for the following grade.
"But then it also includes, and most importantly, it really includes all of these supports that should be provided to teachers in the way of professional development, and training, and literacy coaches, but then also for parents and families and then for our students themselves," Dr. Burk said. "Making sure they receive the interventions that they need, that they may be identified early if they have reading difficulties, and then of course that teachers and administrators they know what to do about it to be able to address those things."
Dr. Burk noted that a few other states have promotion retention policies including Alabama, Tennessee, and North Carolina.
"It's more about making sure that students are ready when they transition to fourth grade the texts become more complex and it becomes more challenging for students who really don't have those strong foundational skills to be able to become skilled readers," Dr. Burk said.
Dr. Burk said Mississippi is considered the poorest state in the nation and as long as there have been rankings specific to education, Mississippi has always been at the bottom.
"Several of our neighboring states like Alabama, Louisiana, they would have a saying, 'thank God for Mississippi' because they knew that they wouldn't be last because Mississippi would be always be last as it related to education," Dr. Burk said.
With education reform, Dr. Burk said, beginning in 2013 with the passage of the Literacy-Based Promotion Act, this was the first time that there was an intentional effort that was state-led that focused on improving reading outcomes for all students.
"It had become okay, it had become just the norm, for Mississippi to be at the bottom of these educational rankings," Dr. Burke said. "But over time, Mississippi in 2019 was ranked 29th in fourth grade reading and most recently in 2022, on the National Assessment of Educational Progress Mississippi was ranked 21st in fourth grade reading."
She explained that Mississippi has a "slow and steady" approach to training teachers, providing support, and engaging parents and families as partners.
"And of course, keeping students at the center of all of the efforts that we have been able to not only make some gains on state tests or national assessments, but really change the trajectory of the lives of a lot of children because they're now better readers as they begin to enter the other grades," Dr. Burk said.
You can watch the webinar with Bush, Wright and Burk below.
About the Author(s)
Anne Summerhays
Anne Summerhays is a recent graduate of Millsaps College where she majored in Political Science, with minors in Sociology and American Studies. In 2021, she joined Y'all Politics as a Capitol Correspondent. Prior to making that move, she interned for a congressional office in Washington, D.C. and a multi-state government relations and public affairs firm in Jackson, Mississippi. While at Millsaps, Summerhays received a Legislative Fellowship with the Women's Foundation of Mississippi where she worked with an active member of the Mississippi Legislature for the length of session. She has quickly established trust in the Capitol as a fair, honest, and hardworking young reporter. Her background in political science helps her cut through the noise to find and explain the truth. Email Anne: anne@magnoliatribune.com
More From This Author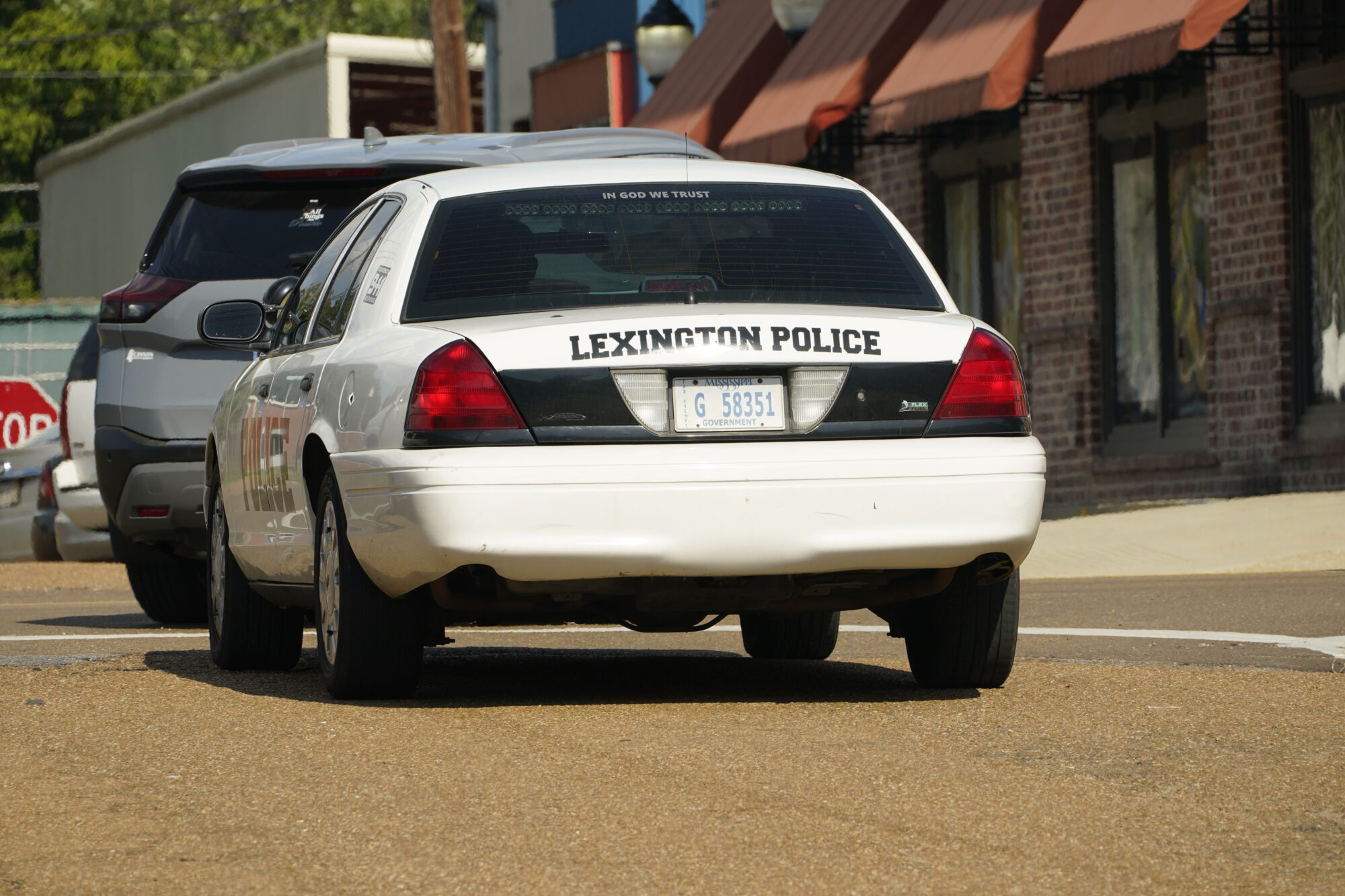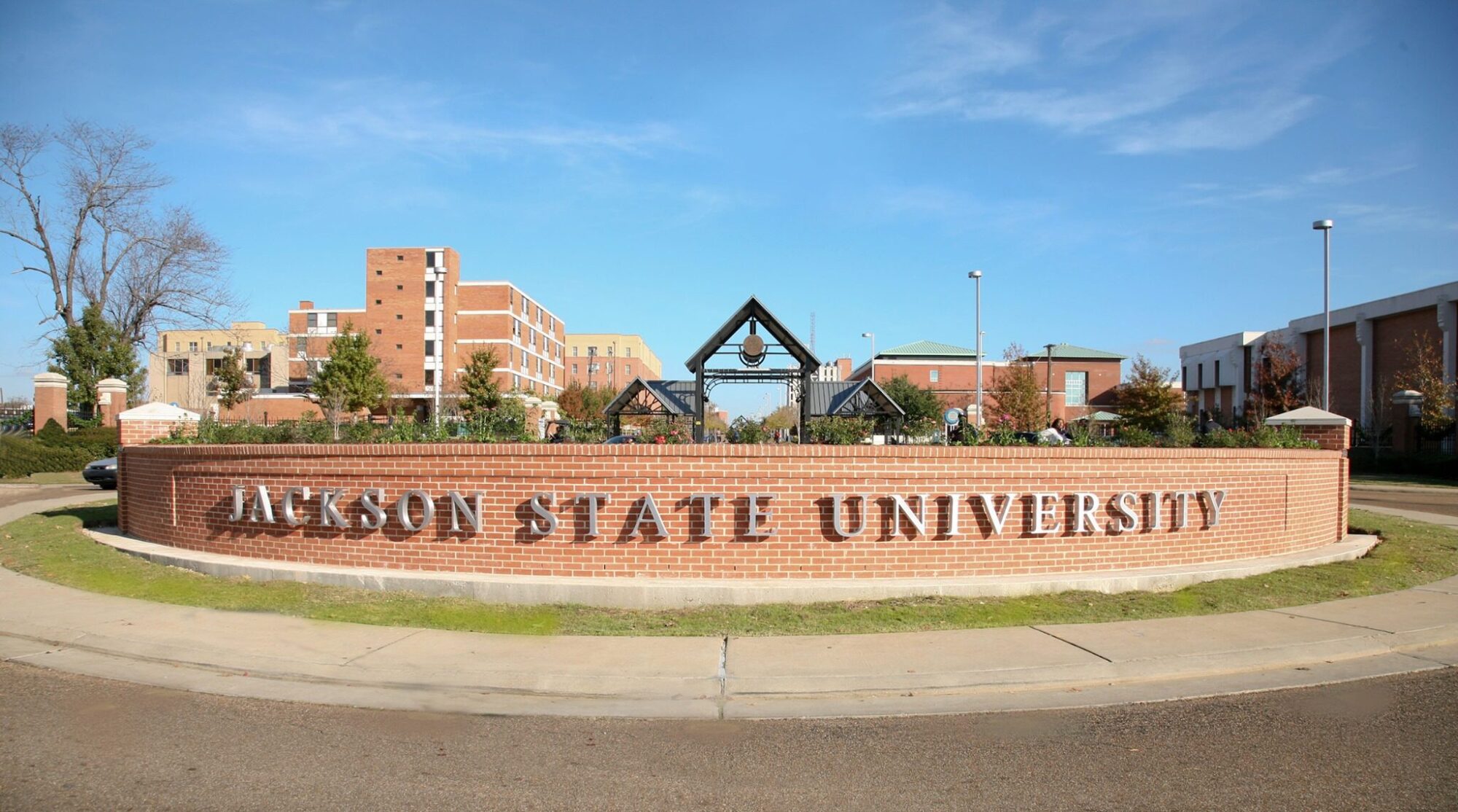 Previous Story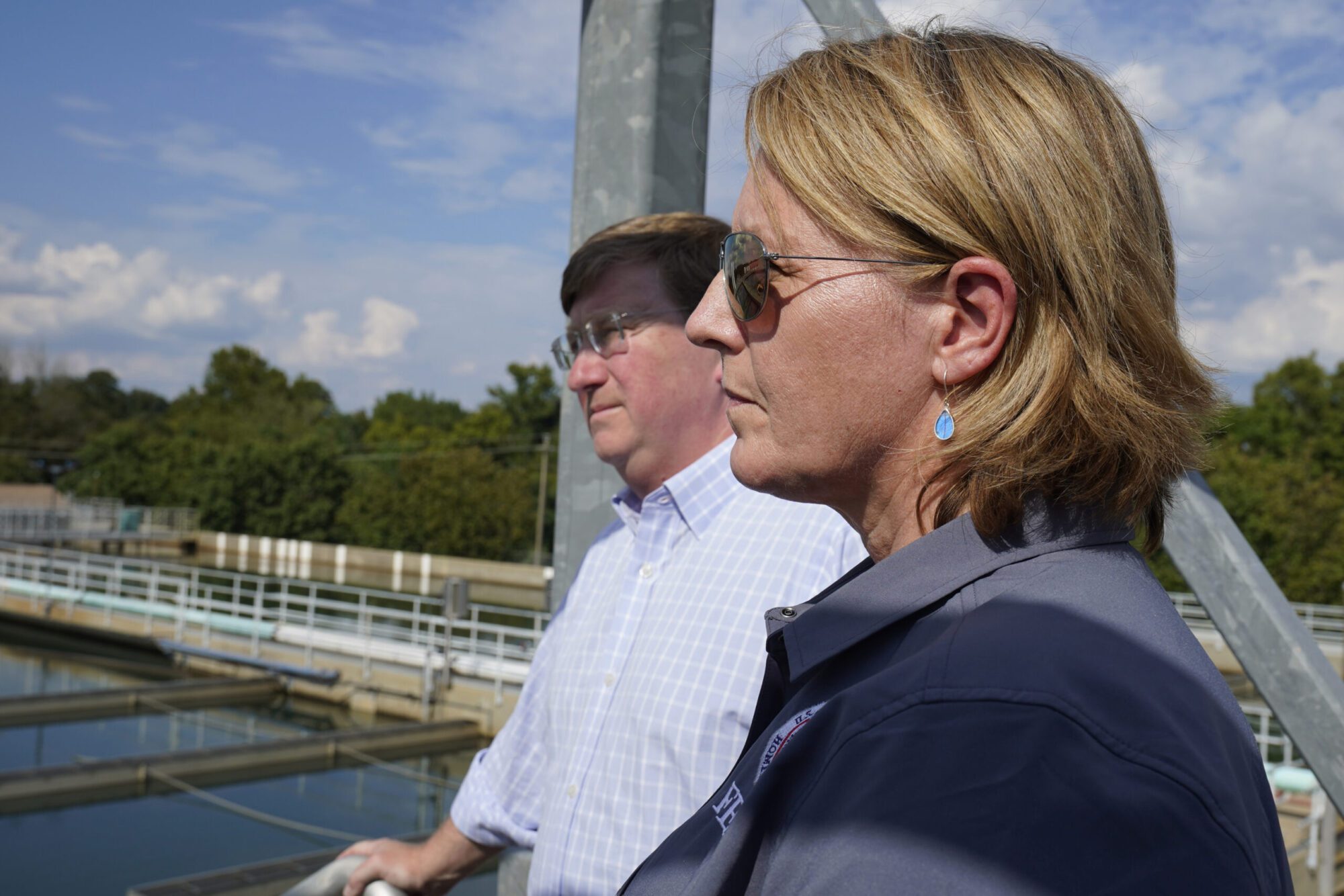 Next Story