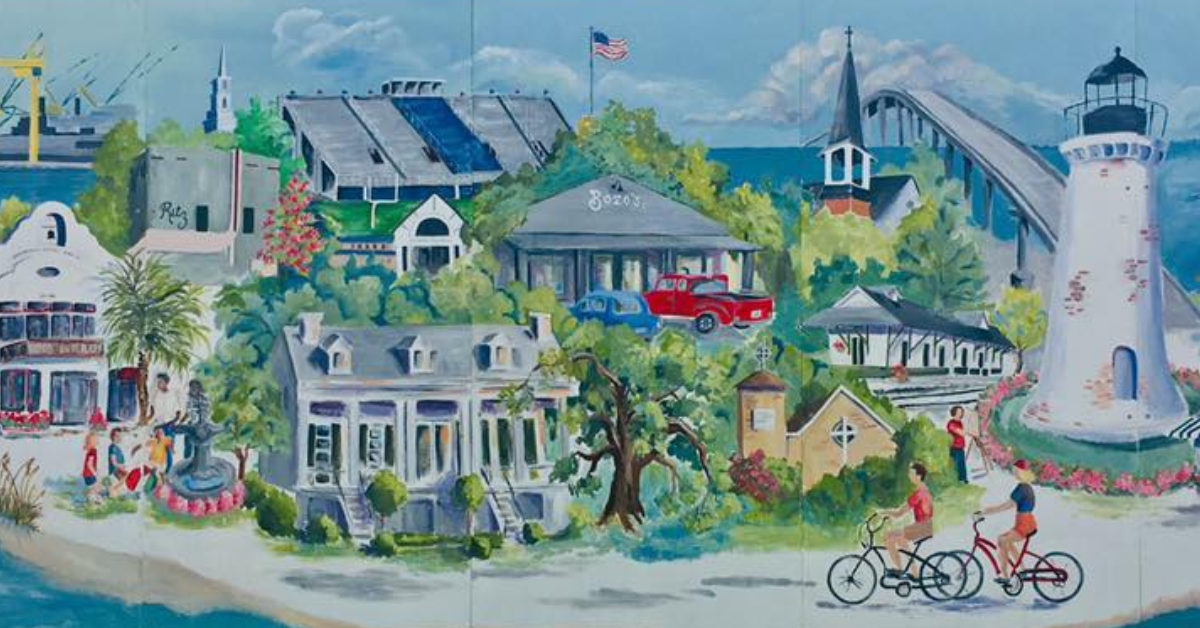 A mural in the Pascagoula Main Street District painted by Mary Bet Evans,
In 2022, Main Street programs helped create 841 jobs in 551 new or expanded businesses in Mississippi downtowns amounting to over $242 million in public and private investment.
When Mississippians think about Main Street, they probably think about their historic downtown. They might think about the community festivals that their local Main Street organization helps plan or the historic preservation projects that their Main Street organization spearheads. Perhaps they think about shopping at their favorite boutique retail store or taking their family to their community's summer concert series or the downtown parades that celebrate our holidays and local culture. 
The truth is, Main Street is often the driving force behind these quality-of-life initiatives in Mississippi's communities. These events and projects create communities people want to live in and visit with their friends and family.
Creating quality of place is a big part of what Main Street is about, but at the end of the day, Main Street is really an economic development organization. The activities that create quality places also generate new business opportunities, create new jobs, and build a local economy that is ripe for public and private investment.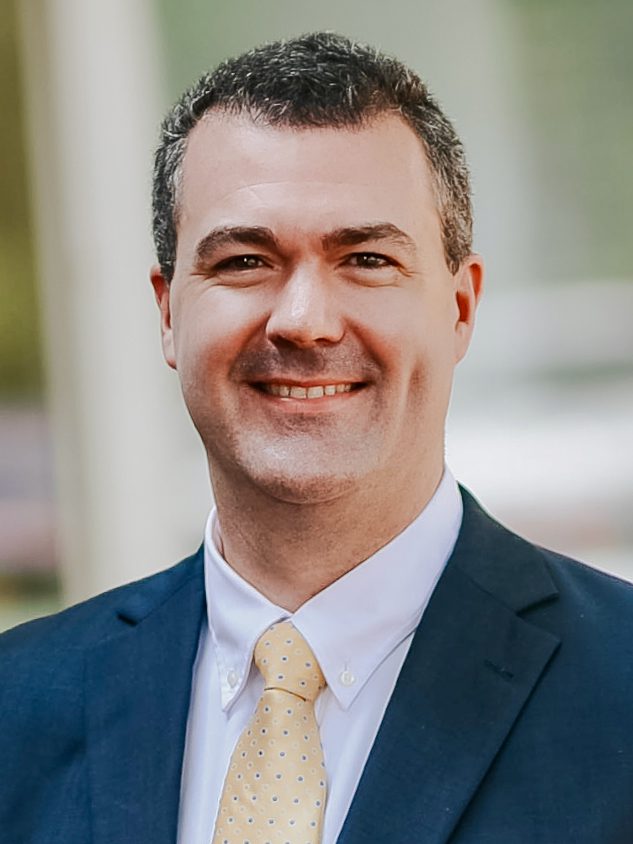 Just this past year, in 2022, our 48 designated Main Street programs created 841 new jobs and 551 new or expanded businesses in Mississippi's downtowns. Collectively, we saw the completion of 183 rehabilitation projects, 79 public improvement projects, and 24 new construction projects in Mississippi's downtowns. Together, this amounted to more than $242 million in public and private investment in our Main Street districts, just in 2022.
And remember—this work doesn't just happen by itself. This caliber of work took many hands and was made possible by more than 42,250 volunteer hours in partnership with Mississippi's Main Street organizations.
Something important to note is that most Main Street businesses are owned by folks who live in their community. These small business owners spend their earnings locally. They purchase groceries, clothing, school supplies, and other goods and services from their neighbors, who also own small businesses. That's why a dollar spent at a locally owned business on Main Street has an estimated three times greater rate of circulation in the community than a dollar spent at a national chain out on the highway bypass.
Main Street is a vital part of the economic landscape of communities across Mississippi. From Mississippi's small towns to our bigger cities, Main Street programs help create jobs and businesses, allowing local people to build successful careers and provide much-needed services to their community.
One of the ways that Main Street helps create jobs and businesses is by providing a place where entrepreneurs can start and grow their ventures. Main Street is often the first place where budding entrepreneurs can get their feet wet and begin to build a customer base. The presence of a vibrant Main Street district in a community encourages more entrepreneurs to try their business idea, which sparks more job creation.
Mississippi's downtowns are also an excellent place for existing businesses to attract new customers. Our Main Street districts provide a mix of local, independent businesses that appeal to a diverse group of shoppers. This business mix helps store owners reach a wider range of customers and expand their products and services over time. As a result, the local economy grows and becomes more sustainable.
Involvement with the local Main Street program is an excellent way for businesses to increase their visibility and grow their brands. Our local Main Street organizations are guided by a local volunteer board of directors, with work carried out by committees that mirror the four points of the Main Street Approach—organization, design, promotion, and economic vitality. By participating in local events, festivals, and other activities, companies can gain more exposure and attract more customers, thus increasing the likelihood of long-term success.
In short, Mississippi's Main Street organizations are a crucial part of their community's economic landscape. Main Street helps create good jobs, provides quality services, and serves as a platform for businesses to expand and collaborate.
An investment in Main Street is an investment in Mississippi's future. By contributing to the revitalization of our downtowns and participating in the local events and projects with which Main Street is involved, we can help create a brighter, more economically prosperous Mississippi for everyone.
About the Author(s)
Thomas Gregory
Thomas Gregory is the Executive Director of the Mississippi Main Street Association, a statewide non-profit organization dedicated to the revitalization of Mississippi's downtowns. A native of Greenwood, Mississippi, Thomas earned an MBA from Mississippi State University and a Master of City and Regional Planning from the University of North Carolina at Chapel Hill. A certified city planner, Thomas has more than 15 years of experience in community development and non-profit administration, with specializations in historic preservation and downtown revitalization.
Previous Story