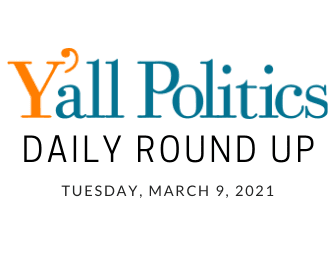 Mississippi Governor Tate Reeves appeared on CNN's "State of the Union" with Jake Tapper on Sunday morning to discuss his recent announcement that he was loosening COVID restrictions in the state.
Tapper questioned Reeves' decision to lift mask mandates in the state, saying health experts believe the actions will lead to more people getting sick and even dying. Dr. Anthony Fauci with the White House COVID Task Force believes it to be premature, while President Joe Biden called it "Neanderthal thinking," raising the ire of conservatives last week.
"The fact of the matter is that all of these individuals who for a year have said, 'Follow the science, follow the data,' now want me when things are going down to completely ignore the data," Governor Reeves said.
MSDH daily COVID-19 reporting
Today MSDH is reporting 70 more cases of COVID-19 in Mississippi, no deaths, and 55 ongoing outbreaks in long-term care facilities. The total of #covid19 cases for the year is now 297,651, with 6,808 deaths. Case details and prevention guidance at https://t.co/YCv9xPyJDk pic.twitter.com/9NHWm8i9Pm

— MS Dept of Health (@msdh) March 8, 2021
In a report dated Mar. 5, 2021, University of Mississippi Economists Joshua Hendrickson, Ph. D. and Ron Mau, Ph. D., analyzed the effects of House Bill 1439, the Mississippi Tax Freedom Act of 2021. The professors found that, when fully implemented, the income tax elimination would add $371 Million to the state Gross Domestic Product. This is the equivalent, the professors note, of increasing the wealth of every Mississippi income tax filer by $8,077.00. These wealth effects are in addition to the direct tax savings taxpayers would receive under the tax elimination plan. The professors further noted that their study shows the income tax elimination plan would be approximately revenue neutral, which debunks the claims of some that this reform would cause the state to lose revenue for needed programs.
Mississippi Attorney General Lynn Fitch joined Y'all Politics on Monday to discuss the recent Big Tech censorship her office experienced when sharing a video raising awareness about human trafficking as part of the #EndIt campaign.
"To be clear, the only thing offensive about my Office's video is the subject matter – the $150-billion international industry of enslaving human beings in sexual exploitation and forced labor," AG Fitch wrote in an op-ed submitted to Y'all Politics (read it here). "If my office can be censored, so can you."
State Auditor Shad White announced Special Agents from his office have arrested Henry Gruno after he was indicted for embezzlement. Gruno is a former director of the Mississippi Veterans Affairs (MSVA) cemetery in Newton County. Gruno was also presented a $29,818.76 demand letter upon arrest. This amount includes interest and investigative expenses.

Gruno is accused of using a credit card and a fuel card to embezzle public money from Mississippi Veterans Affairs. He allegedly used an MSVA credit card to purchase things like barbecue supplies, toys, and luggage. He also purportedly also used a fuel card to make purchases far from the cemetery and on days when grounds equipment was not operated. Investigators identified a total of about $14,000 as embezzled from January 2016 to January 2019.
YP – McRae awards $6,000 scholarships
Treasurer @DavidMcRaeMS Awards $6,000 in Scholarships READ MORE>> https://t.co/mkJ5N8mfBX

— Magnolia Tribune (@magnoliatribune) March 8, 2021
A bill is headed to the Governor that would give Madison County residents the authority to say whether or not any additional garbage dumps could be established in their community. The bill must be considered by the Governor by March 10 or it will automatically become law.
HB 949 was voted through the Mississippi House and Senate nearly unanimously, and now heads to Governor Tate Reeves' desk. It would specifically prohibit a third landfill from being built in Madison County, unless voters are given the opportunity to vote on it.
YP – Palazzo among group calling for meal reimbursements for National Guard deployed in D.C.
Palazzo, Bustos, Kinzinger, Ryan Lead Bipartisan Call for Meal Reimbursement for National Guard Deployed in D.C. @CongPalazzo

Some members of the Guard have incurred out-of-pocket costs because of the lack of adequate contract meal service.https://t.co/ZkXvPXOQ4f

— Magnolia Tribune (@magnoliatribune) March 8, 2021
For International Women's Day, Sen. Cindy Hyde-Smith is discussing her role as the first female to represent Mississippi in the United States Congress, and the steps she took to get there.
Hyde-Smith became the first woman to represent Mississippi in Congress in 2018 when she was appointed to fill the United States Senate seat vacated by Thad Cochran.
"To be sworn in and having my family beside me, my hand on that Bible, it's like, 'OK, this is real,'" Hyde-Smith said. "It is just such an honor, it's very humbling, but, you know, I just look at this as one of the greatest honors of my life and that's what motivates you to get in there and work really hard."
Mississippi gets a shoutout from space
Yes! #Mississippi + #space = a successful and sustainable future for humans both on and off Earth! https://t.co/c4Clvya6r6

— Center for Air and Space Law (@Ctr4AirSpaceLaw) March 8, 2021
The Forrest County Sheriff's Office arrested a candidate for Hattiesburg City Council Monday evening.
Kentrell Deonta Chambers, 34, was booked into the Forrest County Jail on a felony warrant for false pretenses around 7:20 p.m.
Chambers is running as a Democratic candidate for Ward 1 councilman in the upcoming municipal elections.
MS Young Democrats announce virtual convention
https://t.co/nZN7LBwYy9 pic.twitter.com/y26tnJhXpz

— MS Democratic Party (@msdemocrats) March 8, 2021
Espy campaigning for Jackson City Council candidate Amos
Pleased to knock on doors today with Jacquie Amos for City Council.

Jackson has so many needs and it needs Jacquie. pic.twitter.com/vlZ20hQTZI

— Mike Espy (@MikeEspyMS) March 6, 2021
More From This Author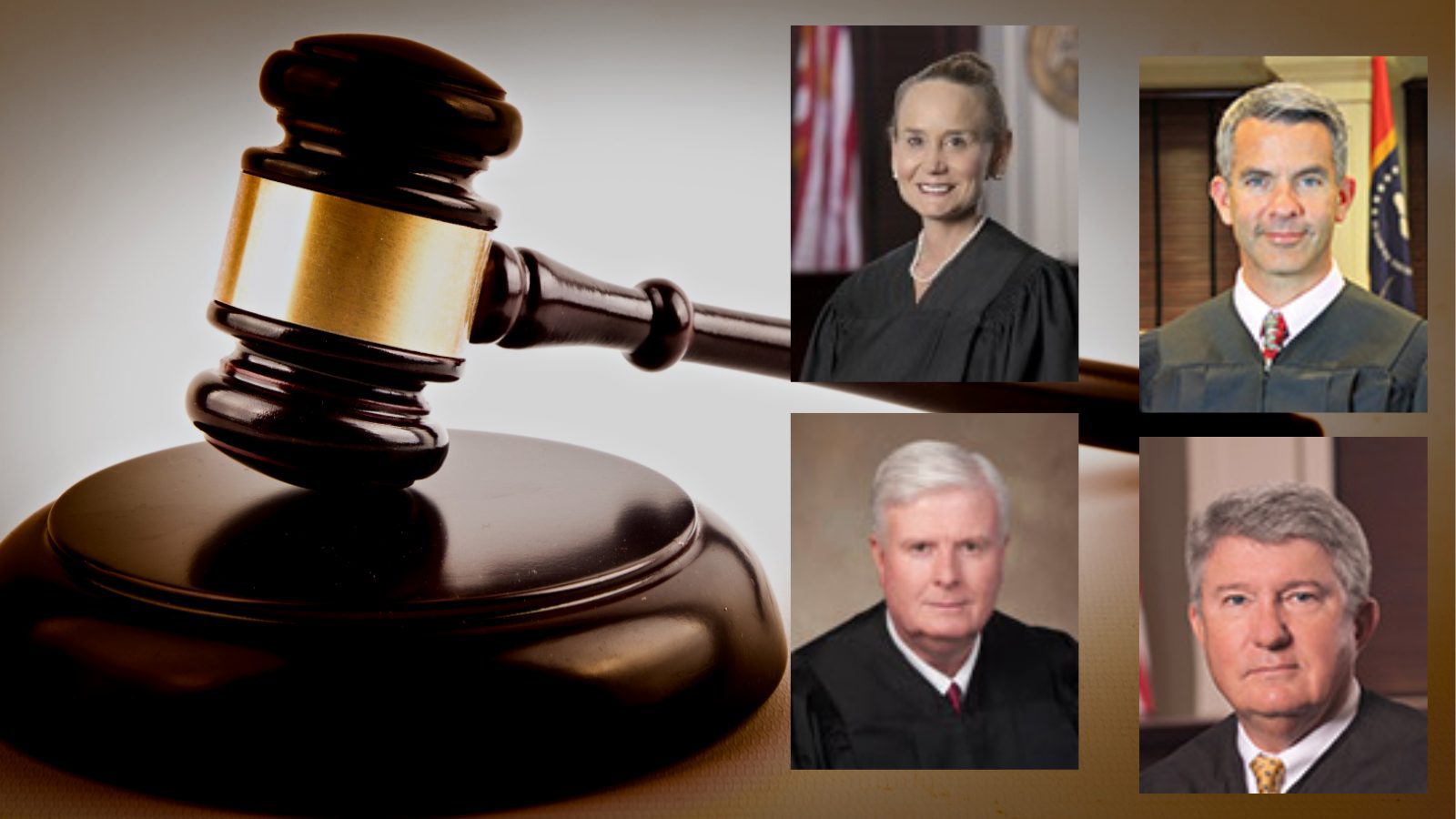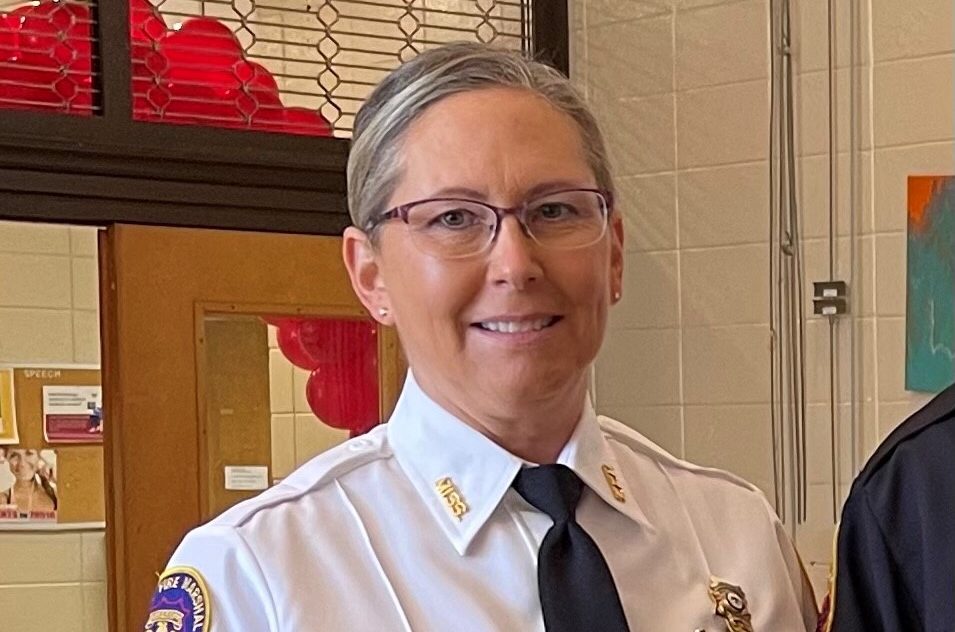 Previous Story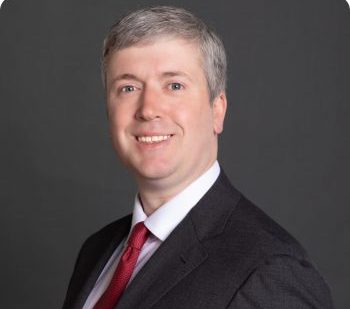 Next Story