Leland Speed, a business and civic giant in Mississippi, passed away today from complications to ALS.
Speed was founder and chairman of Parkway Properties, Inc. and EastGroup Properties, Inc., both NYSE-listed companies located in Jackson, MS and a member of the Mississippi Business Hall of Fame.
He was active in civic affairs and served on numerous boards including the Jackson State University Development Foundation and as the Chair of the Board of Trustees at Mississippi College. He was also one of the driving forces behind the Lefleur East Neighborhood Association and the Two Lakes flood control project in Jackson. He served as the head of the Mississippi Development Authority (for $1/year) during the Haley Barbour administration through Hurricane Katrina.
MSDH daily COVID-19 reporting
Today MSDH is reporting 2,074 more cases of COVID-19 in Mississippi, 65 deaths, and 195 ongoing outbreaks in long-term care facilities. The total of #covid19 cases for the year is now 268,672, with 5,917 deaths. Case details and prevention guidance at https://t.co/YCv9xPyJDk pic.twitter.com/4jD30ttULw

— MS Dept of Health (@msdh) January 27, 2021
President Joe Biden has signed Executive Orders during his first week in office that are drastically impacting the oil and gas industries across America. Nearly 11,000 jobs have been lost with a stroke of Biden's pen while consumers are bracing for higher prices at the pump as America shifts its focus from energy independence to once again being reliant on production in other countries.
Jimmy Heidelberg joined Y'all Politics on Tuesday to discuss the impact these actions are having on the nation, and more specifically here in Mississippi. Heidelberg is the Vice Chairman of the Mississippi Oil and Gas Board appointed by the Lt. Governor.
Since the passage of Initiative 65 on the ballot in November, with over 75 percent of Mississippians showing favor to a medical marijuana program in the state, lawmakers and officials have begun to work out the details of the new program.
However, there are still holes within the amendment that will make its way into the Mississippi Constitution. Lawmakers have now taken it upon themselves to create some options for Mississippians to ensure an appropriate program moves forward.
Senator Kevin Blackwell has filed SB 2765 entitled the Mississippi Medical Cannabis Act. This act would allow for a legal cardholder who has valid registration for medical marijuana to purchase the drug without being subject to arrest, prosecution or penalty in any manner possible, as long as it falls within the allowable amount of cannabis.
A bill filed by Senator Chad McMahan after the request of local law enforcement in North Mississippi.
SB 2283 would attach some additional penalties to individuals who are found to be maliciously blocking a roadway refusing traffic through.
Right now, McMahan said in committee, that there are not sufficient penalties for individuals who are blocking the roads without proper protocol followed, such as seeking a permit for a protest.
Auditor White presenting annual budget request
Your state auditor's office is doing good work with LESS money from the general fund than when I came into office.

We save taxpayers money both by arresting the bad guys who steal it and being efficient in the office. https://t.co/LduB0mmEwz

— Shad White (@shadwhite) January 27, 2021
U.S. Senators Roger Wicker (R-Miss.) and Cindy Hyde-Smith (R-Miss.) today renewed their support of the Conservation Funding Protection Act, legislation that would protect jobs, energy exploration, and conservation initiatives along the Gulf Coast.
The Mississippi lawmakers joined Senator John Kennedy (R-La.) to reintroduce legislation to ensure American energy producers retain access to critical energy reservoirs on the Outer Continental Shelf. The renewed bill is offered as the Biden administration acts to stop future oil and gas production on federal lands and waters.
Thompson tweets support for Biden Executive Orders on climate
I support President Biden's Executive actions which will combat the climate crisis by:

💰creating well-paying jobs
🏗️ building modern and sustainable infrastructure
🌎 delivering environmental justice to harmed communitieshttps://t.co/BvEMAigdJM

— Bennie G. Thompson (@BennieGThompson) January 27, 2021
There are tectonic changes to how Americans vote that are a nuclear option away from becoming reality.
Imagine states not being able to run their redistricting.
Imagine illegal aliens being able to register to vote on the day of the election.
Imagine no more Voter ID.
Imagine party operatives ballot harvesting thousands of mail in votes.
This is what Speaker Nancy Pelosi and the Democrats in Congress believe, and they are well on their way to making it federal law.
A new bill proposed by Sen. Jeremy England may allow those who do not have a cosmetology license to still be employed at a salon. Those without a license could be allowed to dry, straighten, curl and hair as well as apply eyelash extensions.
The state of Mississippi currently requires 1,500 hours of cosmetology school in order to earn a license. Areas of cosmetology school include hair, skin, and nails.
Sen. Jeremy England said he proposed the bill with an aim toward those who may not be able to afford schooling. However, the owner of Salon Alexander's Alexander Deeks said that the health risks aren't worth it and that education should be prioritized.
More From This Author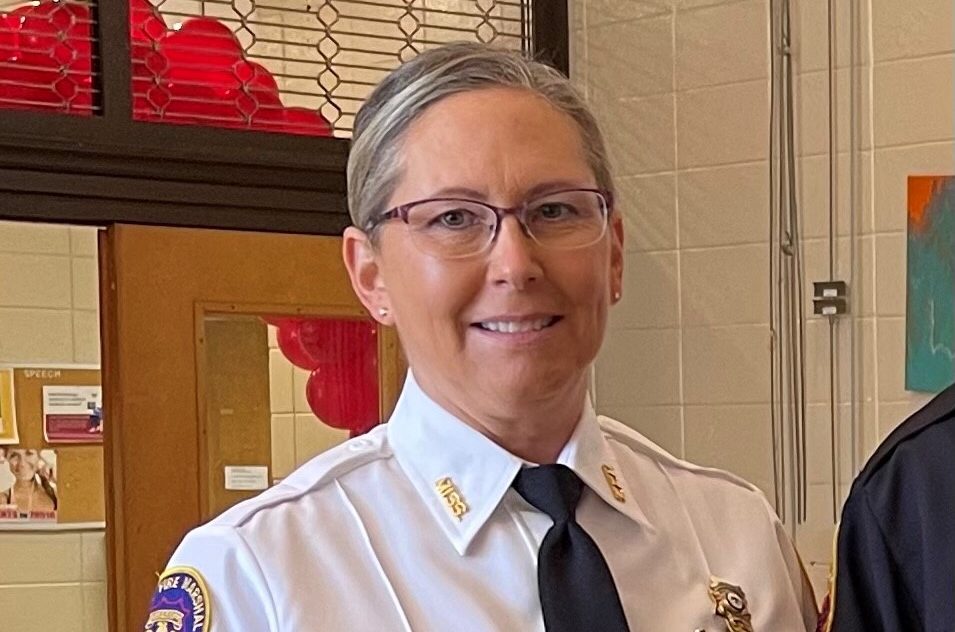 Next Story