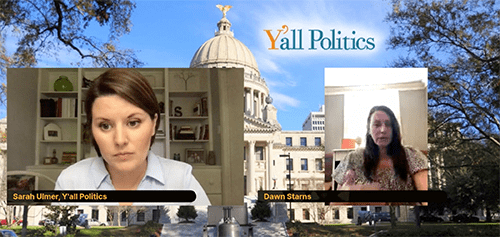 Louisianna and Mississippi State Director of the National Federation of Independent Business (NFIB) Dawn Starns talks with Y'all Politics about how small businesses are being impacted by the COVID-19 crisis.
Starns said this pandemic is hitting everyone, especially small businesses, very hard. She added that Governor Tate Reeves has done a good job of making a way for businesses to continue some type of operation in order to bring in revenue.
"Small business owners have a couple months of wherewithal but thats about it. They're all running on very tight budgets," said Starns. "They don't like to carry a lot of debt but they don't have a huge cushion in the backend."
This means most small businesses that have had to shut down or drastically limit services are working with only a month or two worth of savings to meet payroll needs, bills, and other operational costs. Starns said what has been so devastating with this particular pandemic is that it came out of nowhere with very little warning to prepare.
One of the greatest concerns for these businesses are their employees. Most small businesses average around 20 employees.
"It's so tough when you have to say I have to let you go, I have to cut your hours and that just isn't an easy thing do to," said Starns.
While some were able to get relief through the first round of the Paycheck Protection Program loans, Starns said only about 20% of the 3,000 small businesses in Mississippi they work with were satisfied. That leaves 80% that were not able to be helped before the money dried up.
She said the NFIB is optimistic about the additional money in the package that was passed in the U.S. Senate yesterday. That bill included a push down of money directly to community banks which Starns says has been a key factor in getting businesses qualified for these loans. These community banks operate more like a small business which allows them to be more agile and navigate the process easier than a large bank and the bureaucracy they face.
"We are hopeful that that will end up producing a better outcome for the smallest of the small employers," said Starns.
She said the NFIB plans to push for a fourth package from congress that primarily addresses more of the concerns of small businesses. She also said they hope to look at some incentive plans at the state level.
There will also be additional dollars for the Economic Injury Disaster Loan (EIDL). That money had also run out, but this new piece of legislation will put more money in to the program. Starns said if that is something that you qualify for there will be more funds available now.
Starns said it has been a mix when it comes to businesses shutting their doors for now and asking employees to draw on retirement and those who try to stay open, operating and applying for assistance in order to make payroll.
"A lot of these employers are trying to focus on letting employees know 'you will have a job, we will come back, but I need you to come back,'" said Starns.
Starns said based on polls the NFIB has conducted amongst their members, most small business owners do not expect to be recovered from this economic disaster for at least 2 years.
"So many tell us they see this lasting through 2021, or even 2022," said Starns.
While this year started out with high optimism for small business owners and successful economic activity, Starns said "the rug was pulled out from under them" with this pandemic. She said now most are less optimistic with the current situation, uncertain of when it will be rectified.
She said because of that the NFIB is pushing for more flexibility in a fourth relief package for businesses to pay not only paychecks but more bills with the funds including paying back loans.  Starns and NFIB also want to see regulatory changes to assist small businesses in recovering from this economic crisis.
About the Author(s)
Sarah Ulmer
Sarah is a Mississippi native, born and raised in Madison. She is a graduate of Mississippi State University, where she studied Communications, with an emphasis in Broadcasting and Journalism. Sarah's experience spans multiple mediums, including extensive videography with both at home and overseas, broadcasting daily news, and hosting a live radio show. In 2017, Sarah became a member of the Capitol Press Corp in Mississippi and has faithfully covered the decisions being made by leaders on some of the most important issues facing our state.
More From This Author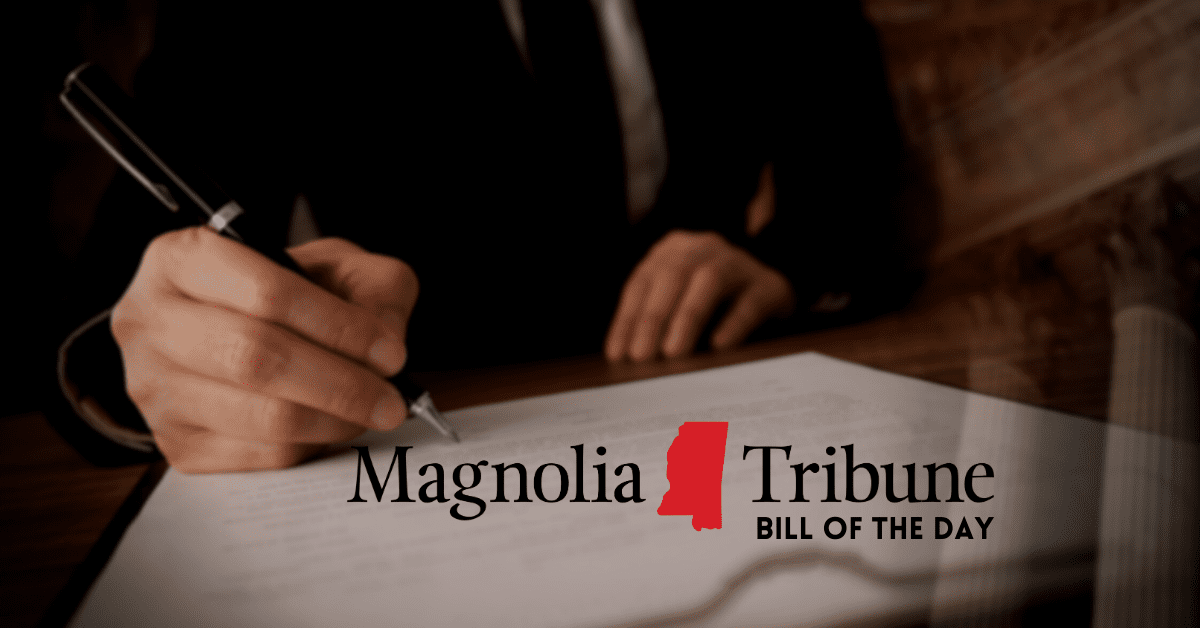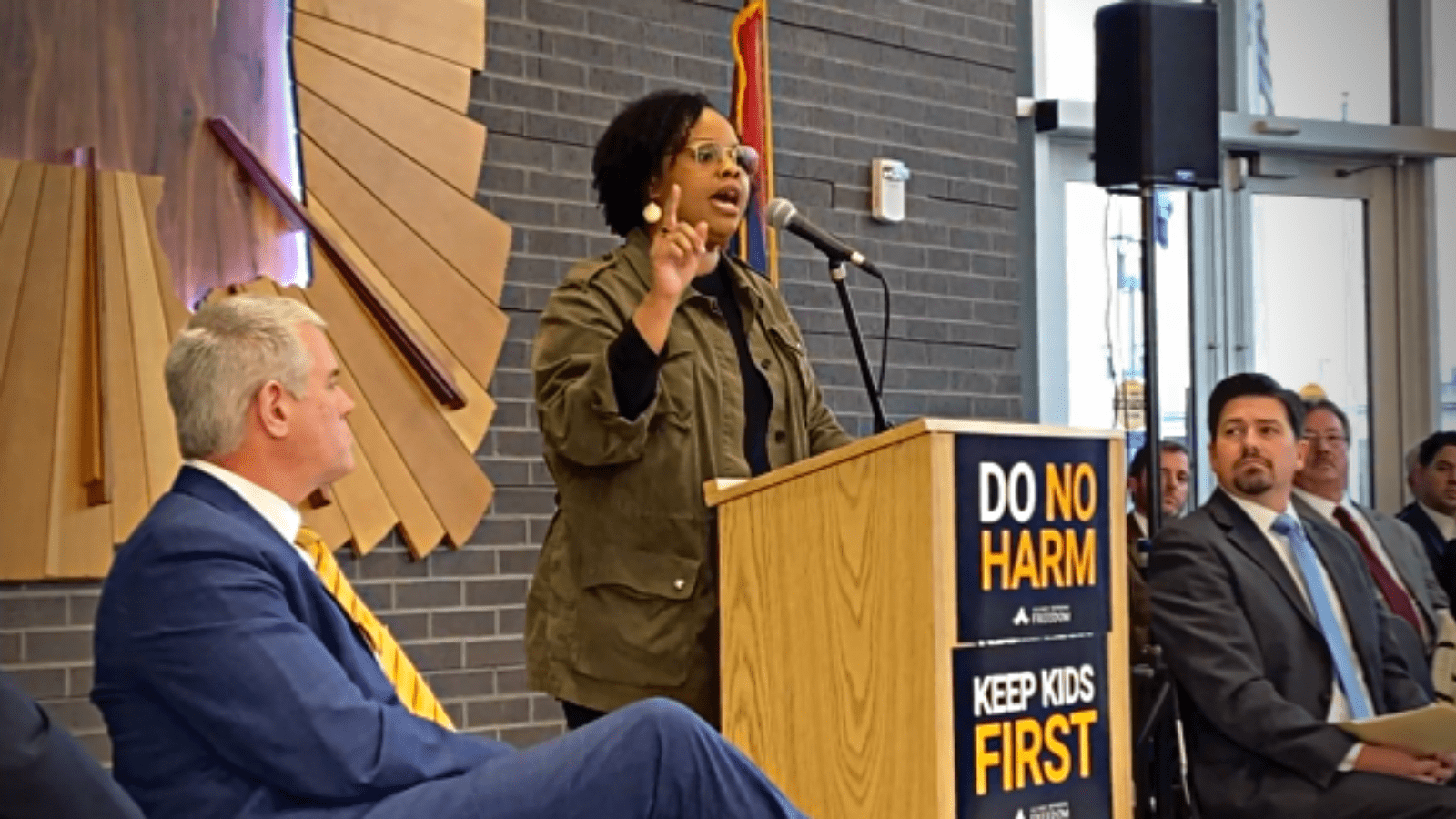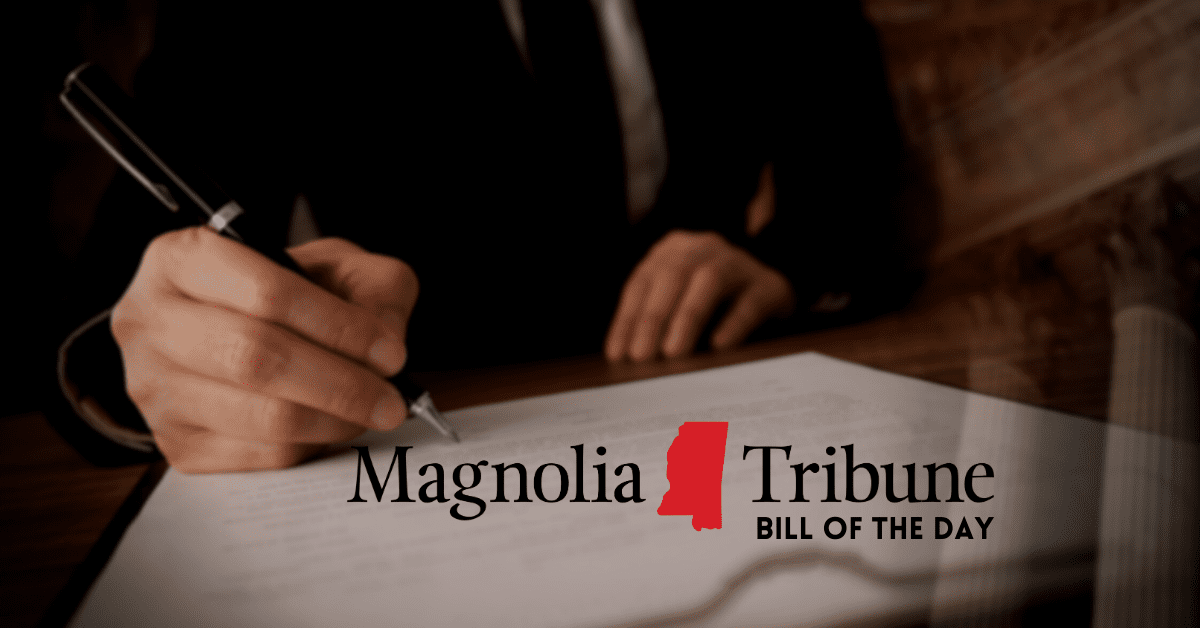 Next Story