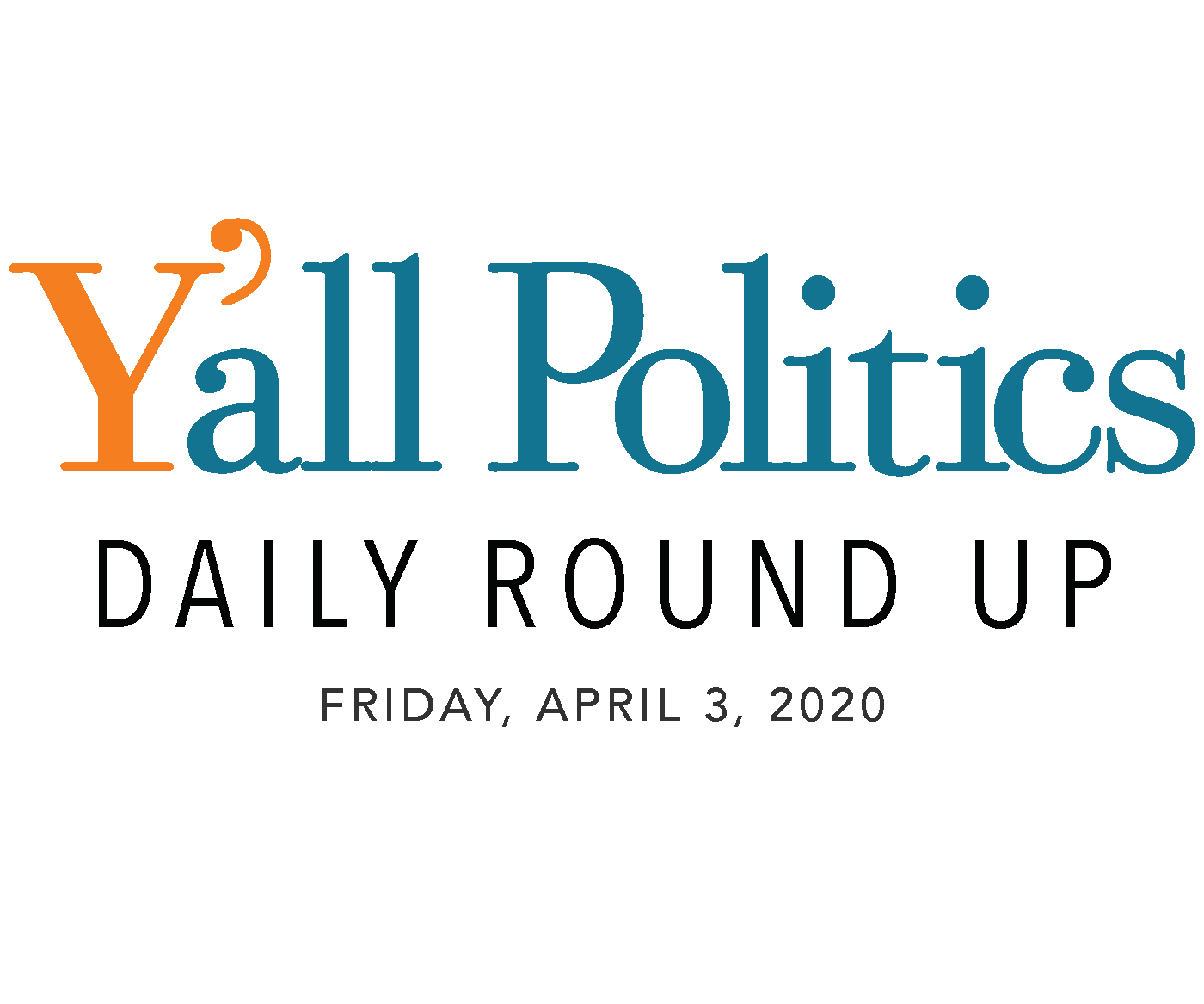 Just one day after Governor Tate Reeves ordered a shelter-in-place for the whole state of Mississippi he talks about what that means and how it will impact day to day life. He also spends time discussing what testing is being done on the coronavirus and how unemployment will be impacted moving forward.

MSDH: 1177 cases in state with 26 deaths
This morning MSDH is reporting 104 new cases of COVID-19 in Mississippi, with four new deaths. The total of #coronavirus cases since March 11 is now 1,177, with 26 deaths. More case details and important preventive steps at https://t.co/QP8mlJ41AN pic.twitter.com/UWPkA9WmXz

— MS Dept of Health (@msdh) April 2, 2020
In the briefing, Gov. Reeves revealed that approximately 16,662 people have been tested for coronavirus in Mississippi. Of those, 1,177 tests came back positive. There have now been 26 deaths…
…On the local level, Gov. Reeves said that on a typical week in Mississippi there were 1,000 unemployment claims. Last week there were 5,500, five-and-a-half times the regular amount.
This week there were 30,000 unemployment claims, thirty times the amount just two weeks ago.
"I think when you see what's going in the entire country, the fact that we have a constitutional right, a second amendment right to bear arms, most every governor, republican and democrat alike, have worked to keep those shops open," Gov. Reeves said.
He would continue, saying that he has seen the number of firearms being sold go up significantly in the month of March.
In fact, Americans purchased two million guns last month alone, the second highest month for gun sales ever, according to The New York Times.
Speaker Gunn provides Thursday update
Governor Tate Reeves announced today that the special election for Mississippi House District 88 is being rescheduled for June 23, 2020 as the state continues to slow the spread of COVID-19.
Ramona Blackledge resigned the seat at the end of January mere weeks into her first term over not being able to draw her PERS benefits while serving in the Legislature…
…Three candidates have qualified in the special election: Jason Dykes, Robin Robinson, and Michael Walker.  Candidates in special elections do not run under a party label.
YP – Auditor White office to bring accountability to COVID-19 stimulus spending
Auditor @shadwhite's Office to Bring Accountability to COVID-19 Stimulus Spendinghttps://t.co/bpjRcPJBS8

— Magnolia Tribune (@magnoliatribune) April 2, 2020
Ag Commissioner Gipson sends letter to farmers
Today I issued this letter for the benefit of our farmers, ag-related businesses and others who may have questions about essential operations and activities. Thank you for your support of Mississippi farmers and their most essential work of producing our food, fiber and shelter. pic.twitter.com/XeFJPvACCE

— Commissioner Andy Gipson (@CommAndyGipson) April 2, 2020
In a release on Wednesday, the Chairman of the U.S. House Committee on Homeland Security, Mississippi 2nd District Congressman Bennie Thompson (D) announced legislation he will be introducing in the coming days to establish an independent, bipartisan, Congressionally-chartered commission to produce a full and complete accounting of the nation's preparedness and response to the novel coronavirus pandemic (COVID-19).
If instituted, the Coronavirus Commission would be modeled after the 9/11 Commission.  The group would be charged with identifying and examining lessons learned from the COVID-19 response and producing a public report with recommendations to improve preparedness, response, and recovery from future pandemics.
While most of the public's attention has rightly been on the coronavirus pandemic, 2020 is still an election year and the calendar continues to creep along towards November.
For Republicans, if retaining the White House is number 1 on their list, maintaining a majority in the U.S. Senate would be 1-A.  Mississippi plays a major role in that effort.
Incumbent Republican U.S. Senator Cindy Hyde-Smith is once again being challenged by Democrat Mike Espy in the November General Election.
YP – Hyde-Smith: $4.3 million coming to MS Counties 
.@SenHydeSmith: $4.3 million to be distributed to 34 Mississippi counties through Rural Schools Programhttps://t.co/1nIqJCqZqm

— Magnolia Tribune (@magnoliatribune) April 2, 2020
More From This Author