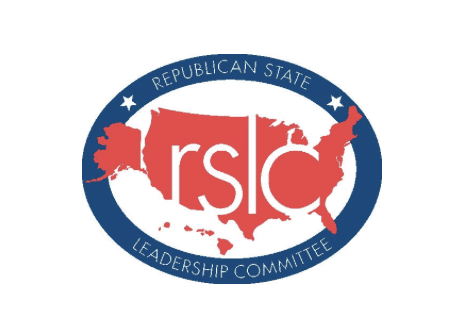 Following the United States Supreme Court's decision in Rucho v. Common Cause, Republican State Leadership Committee President Austin Chambers issued the following statement:
"The Supreme Court has seen through the Democrats' latest desperate lawsuit and confirmed that courts have no business deciding partisan political disputes over redistricting. This ruling is a major blow to the entire strategy cooked up by President Obama and Eric Holder. Democrats will continue to cherry pick liberal state courts in an attempt to 'win' what the U.S. Supreme Court has now rejected. It's more important than ever that we have strong, conservative judges, instead of liberal activists in robes, in state courts across the country. The RSLC will continue to lead that fight, and do everything we can to ensure we win the legislative and judicial elections needed for fair and accurate redistricting."  
Launched in 2014, The RSLC's Judicial Fairness Initiative (JFI) works to elect down-ballot, state-level conservatives to the judiciary. Through JFI, the RSLC is the only national conservative political organization focused on the electoral process of judges at the state level.
About the RSLC
The Republican State Leadership Committee (RSLC) is the largest caucus of Republican state leaders in the country and the only national organization whose mission is to elect Republicans to multiple down-ballot, state-level offices. Since 2002, the RSLC has been working to elect candidates to the offices of lieutenant governor, secretary of state, secretary of agriculture, state legislator, the judiciary and other down-ticket races. State-level Republicans maintain 61 of 99 legislative chamber majorities across the country, hold 26 lieutenant governor seats, and control 28 secretaries of state offices. To learn more about the RSLC, please visit www.rslc.gop or follow @RSLC on Twitter.
RSLC Press Release
6/27/2019
About the Author(s)
Sarah Ulmer
Sarah is a Mississippi native, born and raised in Madison. She is a graduate of Mississippi State University, where she studied Communications, with an emphasis in Broadcasting and Journalism. Sarah's experience spans multiple mediums, including extensive videography with both at home and overseas, broadcasting daily news, and hosting a live radio show. In 2017, Sarah became a member of the Capitol Press Corp in Mississippi and has faithfully covered the decisions being made by leaders on some of the most important issues facing our state. Email Sarah: sarah@magnoliatribune.com
More From This Author
Previous Story