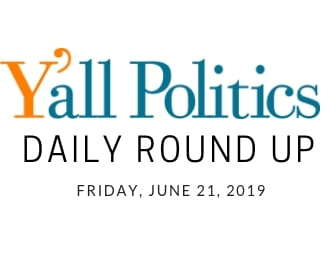 MEMA Executive Director Greg Michel signed the document June 14. When contacted by 16 WAPT News about the document, Michel quickly released a statement.
"Comments or statements that are made about a specific race or ethnicity that singles that race or ethnicity out can be considered racist in nature. The statement made in the internal draft document entitled 'MEMA's Administrative Policies and Procedures – Annex One Special Events & Protocol Program' was inappropriate and unnecessary," Michel said. "That document, like many others that comprise MEMA's Administrative Operations, are under review for revision. My signature on said document does not indicate approval on a final document, but rather signifies an acknowledgement of revisions. The comment in question will absolutely be removed and also be followed up with an inquiry with the revisioning staff."
The document in question is a living document that can be changed. MEMA officials said it's been pulled off of the agency's server. It was not distributed to MEMA employees, but was available as one of many internal reference documents.
Gov. Phil Bryant announced that President Donald Trump declared Clarke, Clay, Itawamba, Kemper, Monroe, Oktibbeha, Warren and Yazoo Counties as federal disaster areas on Thursday, June 20, 2019. The declaration is in response to the severe storms, straight-line winds, tornadoes, and flooding that impacted Mississippi on April 13th and 14th.
Those eight counties are eligible for Public Assistance, which is reimbursement grants to local governments and non-profit organizations for things like damage to infrastructure, debris removal, and overtime to responders.
The State did not surpass the criteria required for Individual Assistance, which is federal assistance to individuals and households.
State Attorney General Jim Hood has announced that he plans to file an appeal of the fetal heartbeat bill that was signed into law in March of 2019.
The law prohibits most abortions once a fetal heartbeat can be detected, about six weeks into pregnancy.
After the bill was signed into law it was challenged in federal court by Judge Carlton Reeves.
Attorney General Jim Hood says he plans to defend the laws passed by the legislature by filing his appeal.
A state senator from Pascagoula who is running for  Secretary of State said his conservative values make him the candidate for the job…
…Watson said one of the main issues is making sure only U.S. citizens vote in elections.
"What we've seen over the past eight to twelve months, what's going on in Texas, California and other states, illegal immigrants are showing up on voter rolls, it's an issue we want to address here in Mississippi, make sure that's taken care of," said Watson.
Secretary of state candidate Sam Britton on Wednesday signaled his strong endorsement of a voter ID law for Mississippi.
"Last time I checked, you need an ID to rent a car, board an aircraft…even check out a library book," the public service commissioner wrote on Twitter. "Isn't it time we include one of our nation's landmark rights in the list? I stand with ALL Mississippians wanting free and fair elections. #VoterIDMatters"
Just one problem: Such a law already exists in the Magnolia State, and it's been implemented since 2014.
Britton campaign manager Alex Melendez said Britton is aware Mississippi has a voter ID law. He pointed to a similar post, about an hour later on Facebook, that said Mississippi should "ensure that our voter ID law doesn't change."
"He's reaffirming his support for the voter ID law," Melendez said of Britton. He said the tweet had "poor wording." It was taken down Friday.
Watson tweets 'Dumb and Dumber' clip in response to Britton's Voter ID tweet
Following up on my opponent's call for Voter ID yesterday:

5 years ago, our Voter ID law was implemented. Nearly 50 years ago, America made history. It's always good to be reminded of both historic events (as in, they already happened)!!! #MWforSOS https://t.co/7K9Eupjt0P

— Michael Watson (@MichaelWatsonMS) June 20, 2019
WJTV – Hattiesburg receives federal grant to repair Lamar Boulevard
Bryant supports USMCA
Glad to be one of them. This is an important and strategic trade agreement that will promote economic growth throughout the country. https://t.co/XoV6uFA9nh

— Phil Bryant (@PhilBryantMS) June 20, 2019
Watson releases new ad for SOS
In the MS Senate, I fought for conservative issues like lower taxes, better schools, & fighting illegal immigration. Now, I'm running for Secretary of State to help more businesses and families in MS. #MWforSOShttps://t.co/x3yydvxnW3

— Michael Watson (@MichaelWatsonMS) June 20, 2019
Wicker meets with nominee for Chairman of Joint Chiefs of Staff
Today I met with Gen. Mark A. Milley, @realDonaldTrump's nominee to be the next Chairman of the Joint Chiefs of Staff. We discussed his upcoming confirmation hearing and the devastating effects a continuing resolution could have on our nation's military readiness. pic.twitter.com/zsD0gI0m80

— Senator Roger Wicker (@SenatorWicker) June 20, 2019
We're getting a glimpse at what a multi-million dollar wood pellet plant in George County will look like. Thursday, Gov. Phil Bryant announced a grant for a road project so trucks will have a separate entrance in and out of the facility.
"I'm very excited about it," Bryant said.
The work will begin at a four-way stop at Highway 198 and Evanston Road in Lucedale. The idea is to keep traffic moving smoothly in and out of the plant. It's happening because of a $1.4 million investment by the U.S. Economic Development Administration.
More From This Author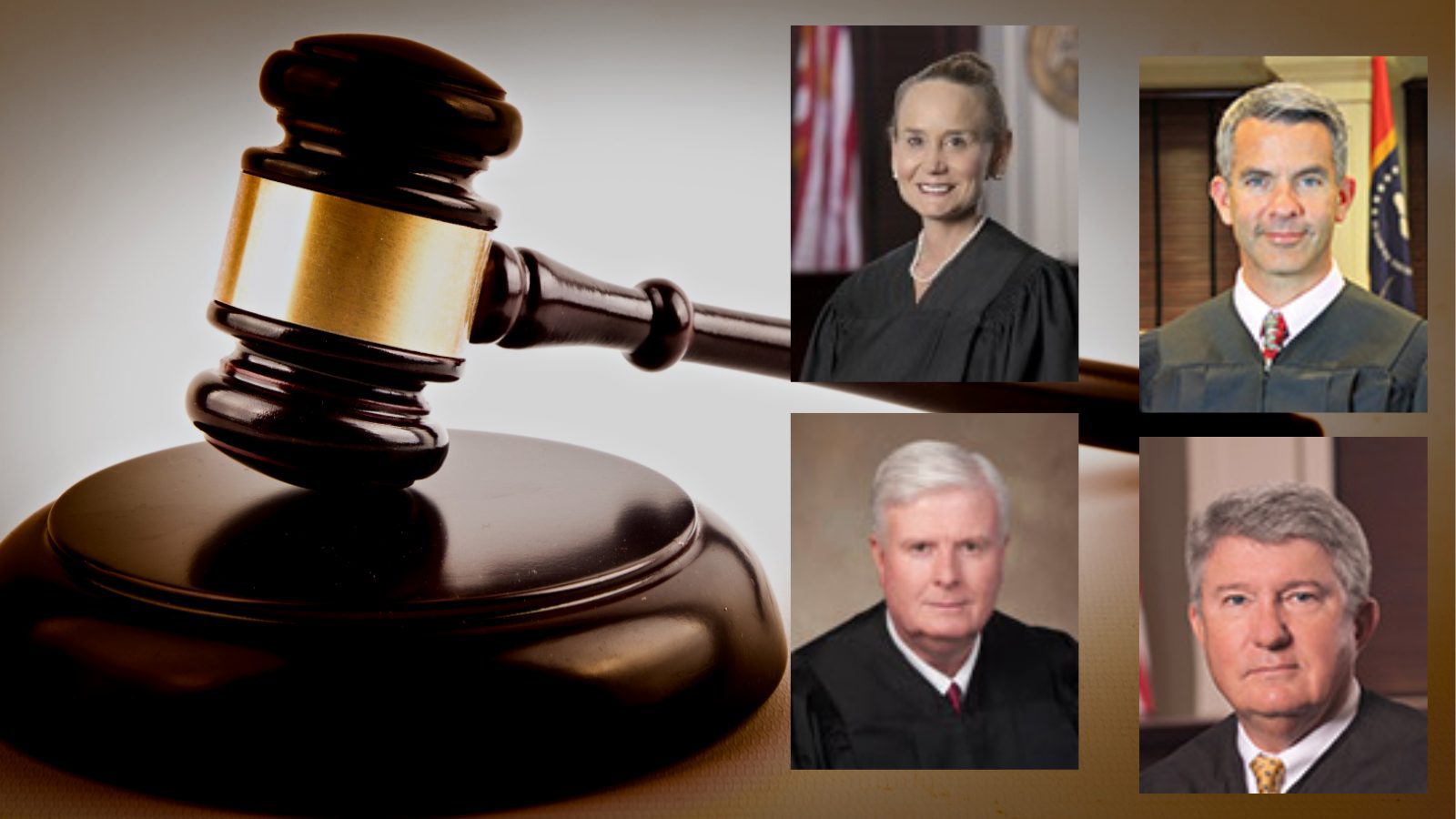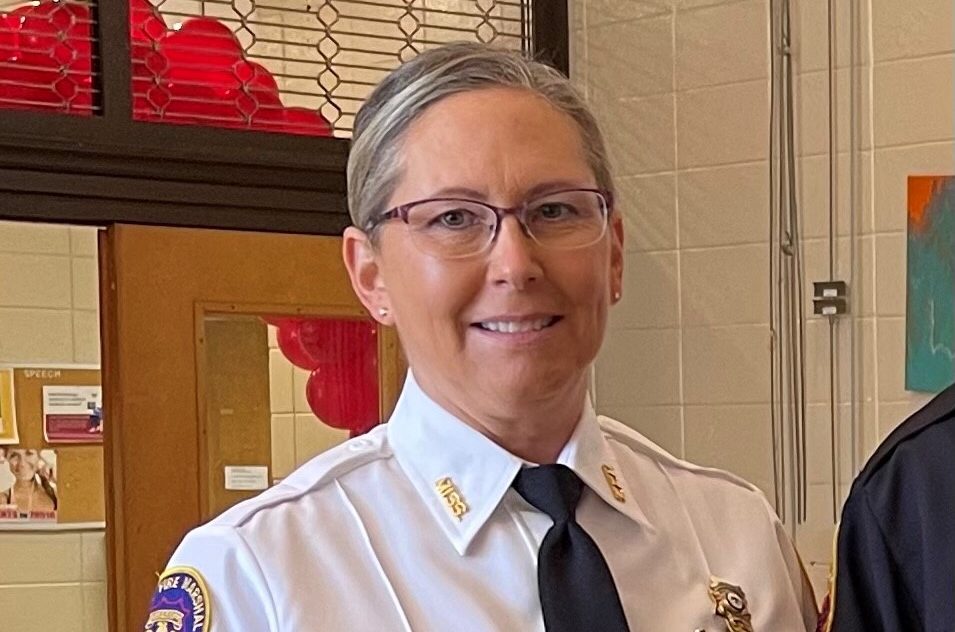 Next Story